Dignis have created a case in a similar style to the Sony Walkman TPS-L2
However this retro looking case is for the latest Sony flagship player the Sony NW-WM1Z,  released more than 35 years after the original Sony Walkman was first available.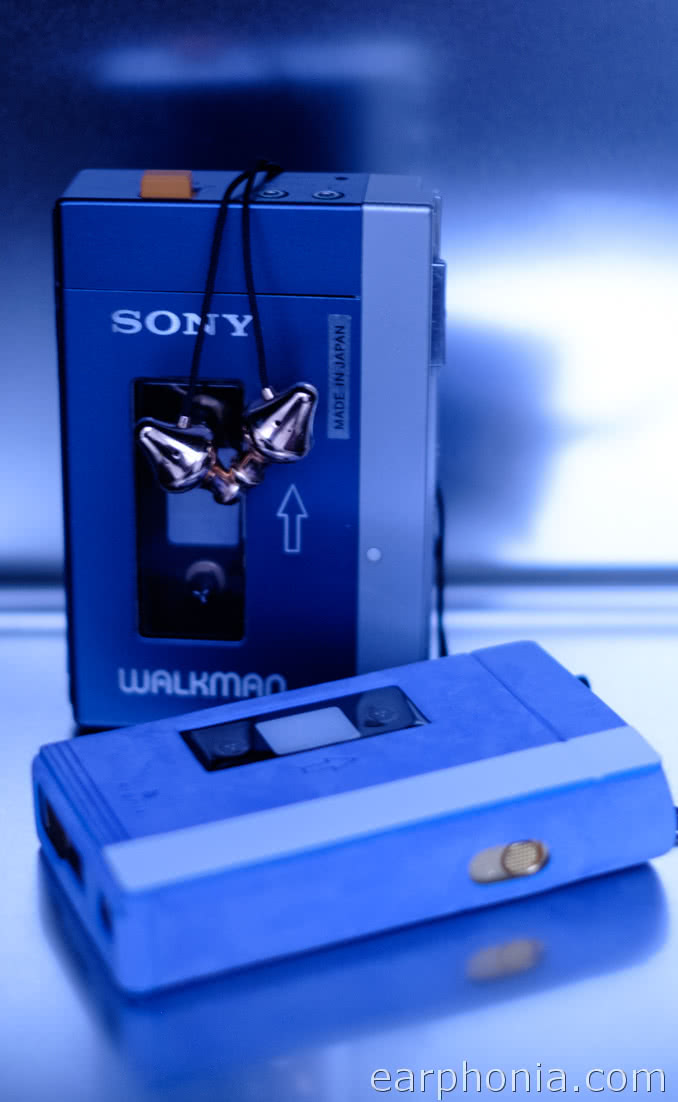 We at earphonia.com were fortunate enough to be given the honour to sample one of these limited edition cases (20 units only not for sale).
Made of a light blue soft french nubuck leather and very similar to the readily available Midas Sky Blue Dignis case.
As expected with Dignis products the workmanship is excellent and of a very high standard. The case fits perfectly to the dimensions of the Sony flagship player.
To pay homage to the classic Sony TPS-L2 player, on the back of this case it has the distinctive white stripe on the right hand side to mimic the metallic silver edge of the original Sony Walkman.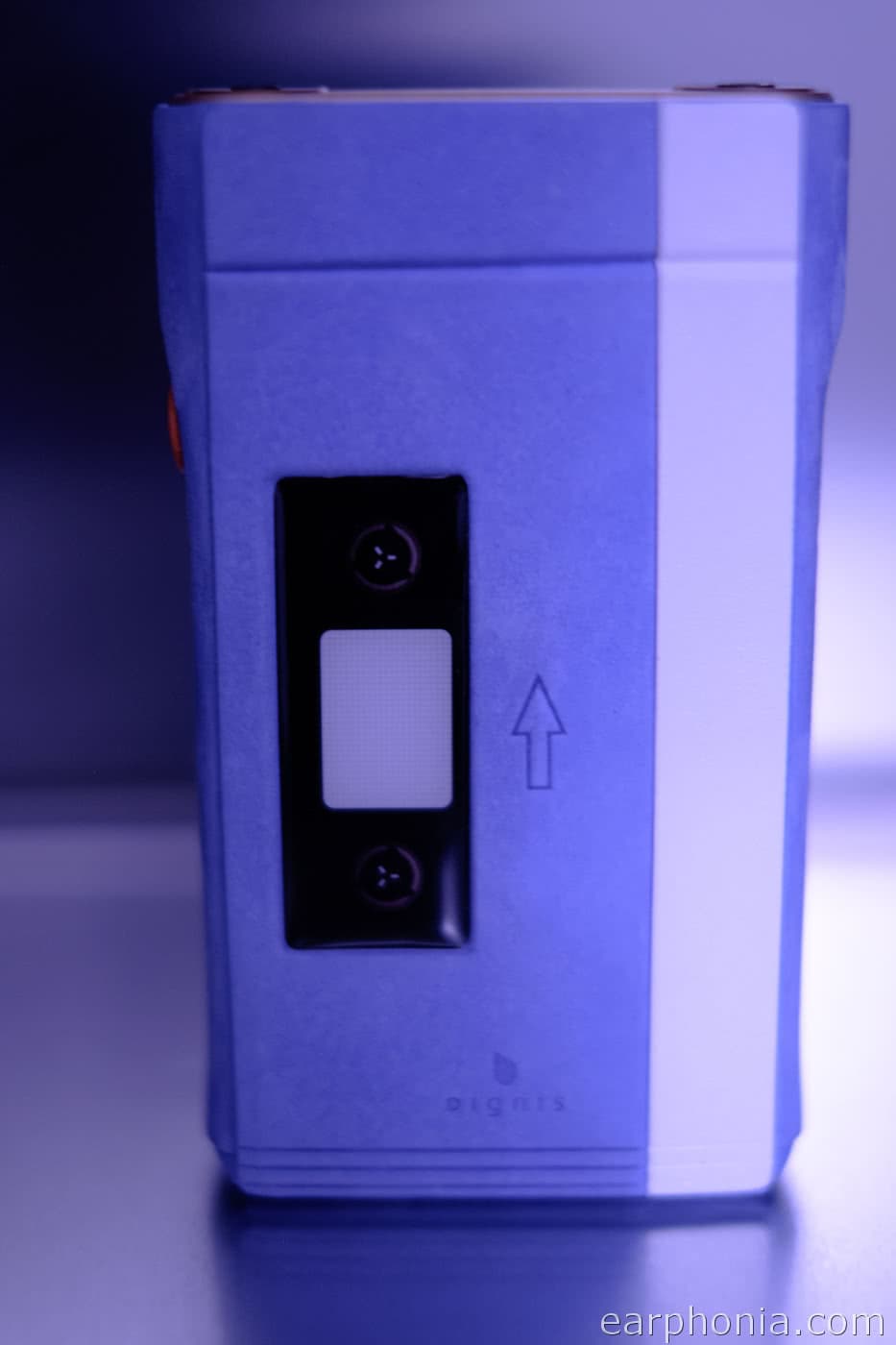 The classic white upward pointing arrow is present and where the original player stated 'Walkman' this case has the elegant Dignis brand name and logo present.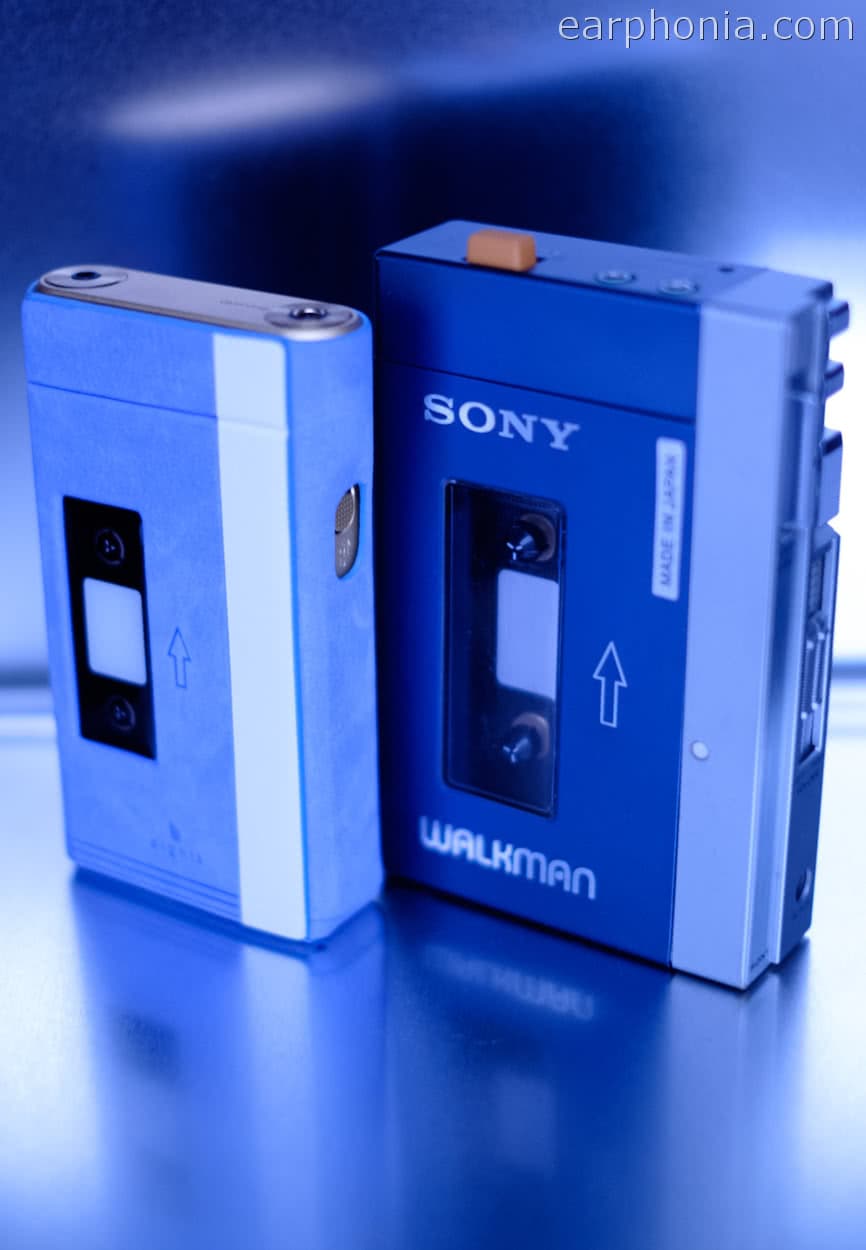 A small plastic panel copying the original transparent tape cover showing the tape dials and silver center rectangle are present.
Another nice addition is the Red circle power button, this is a tribute to the 'Hotline' button on the original Sony Walkman.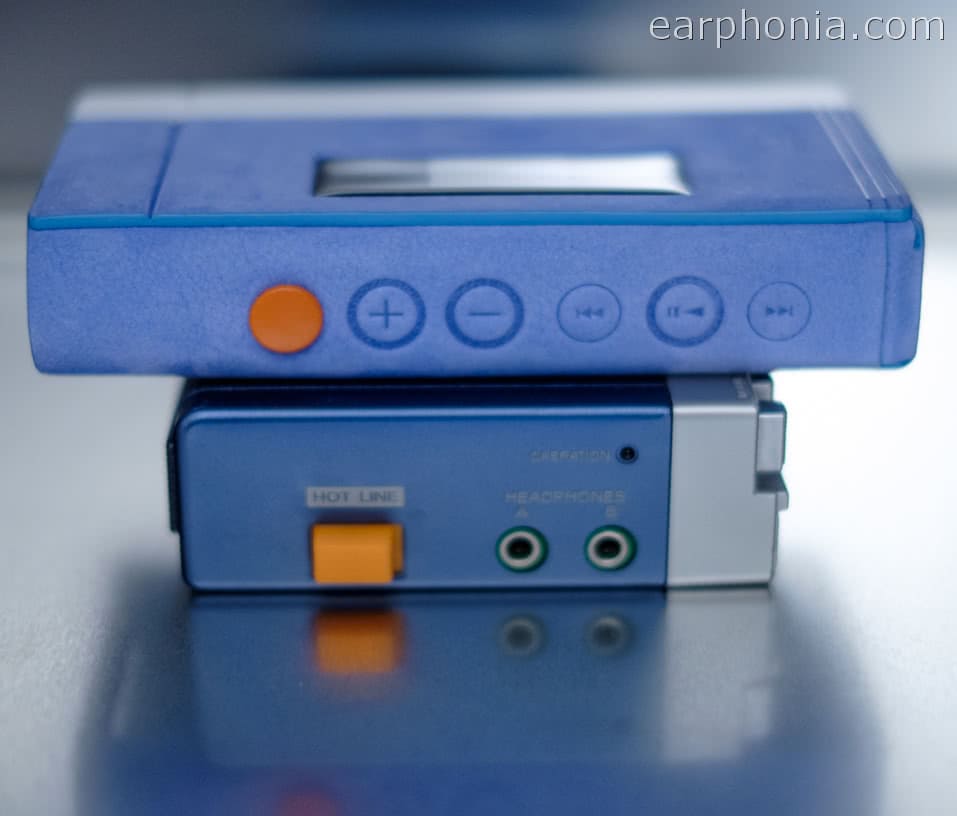 It's original function of the "hotline" button on the TPS-L2 was to activate a small built-in microphone, partially overriding the sound from the cassette, and allowing one user to talk to the other over the music.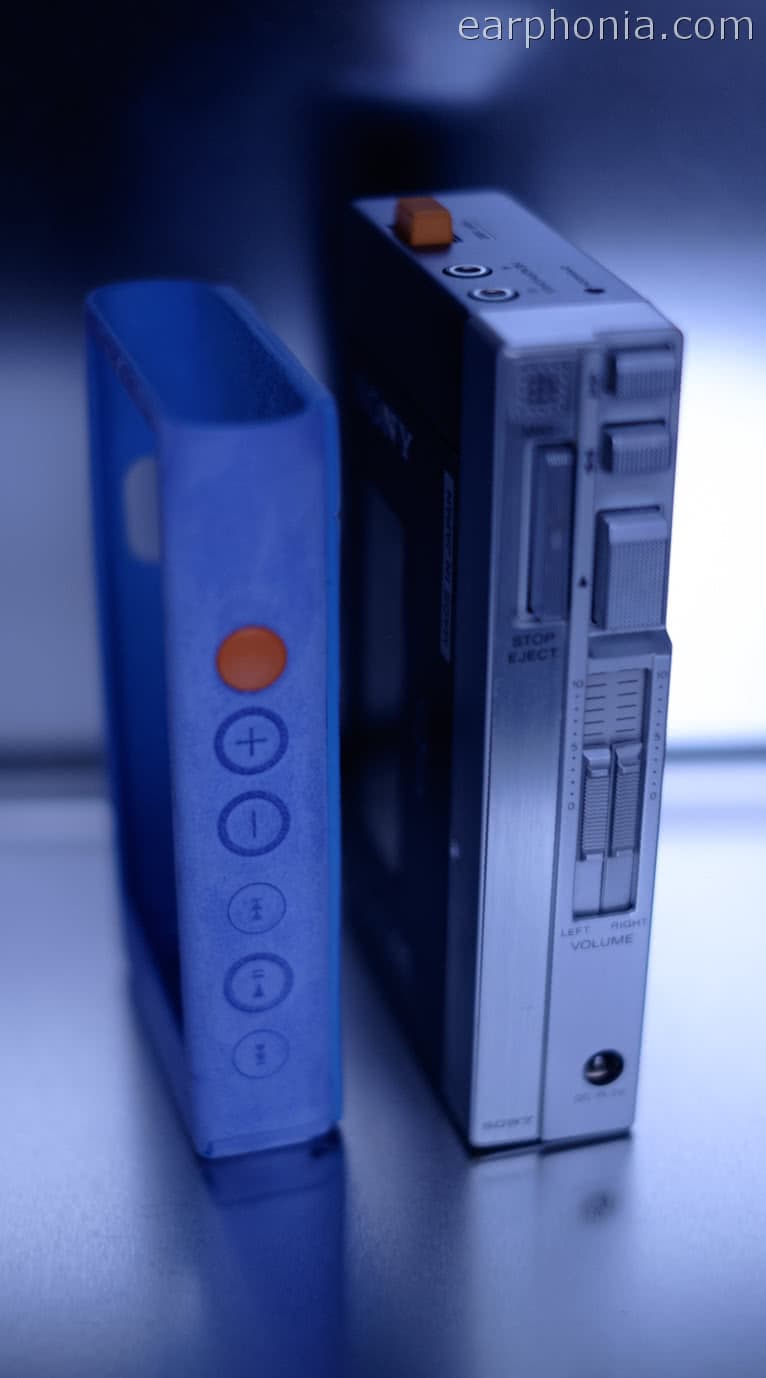 The base of the case has precise cut outs for all the required ports on the Sony Dap.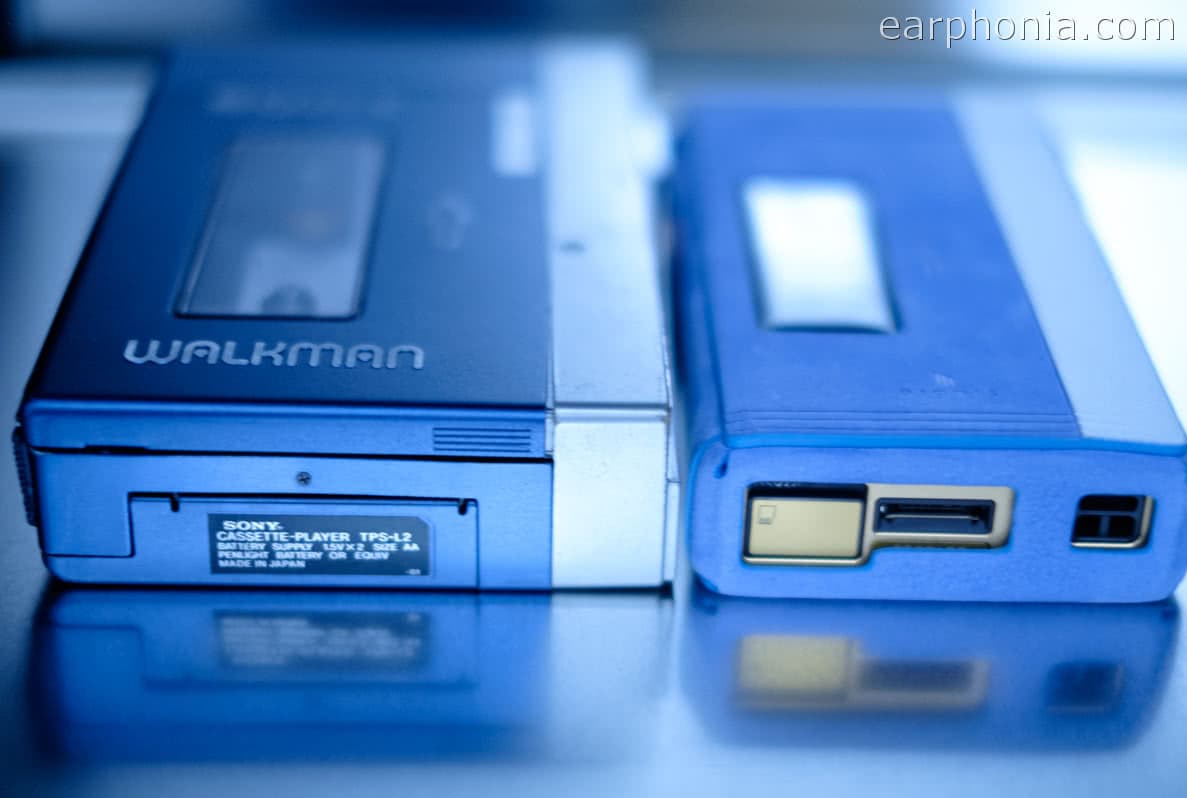 The left side of the case has the Hold button accessible.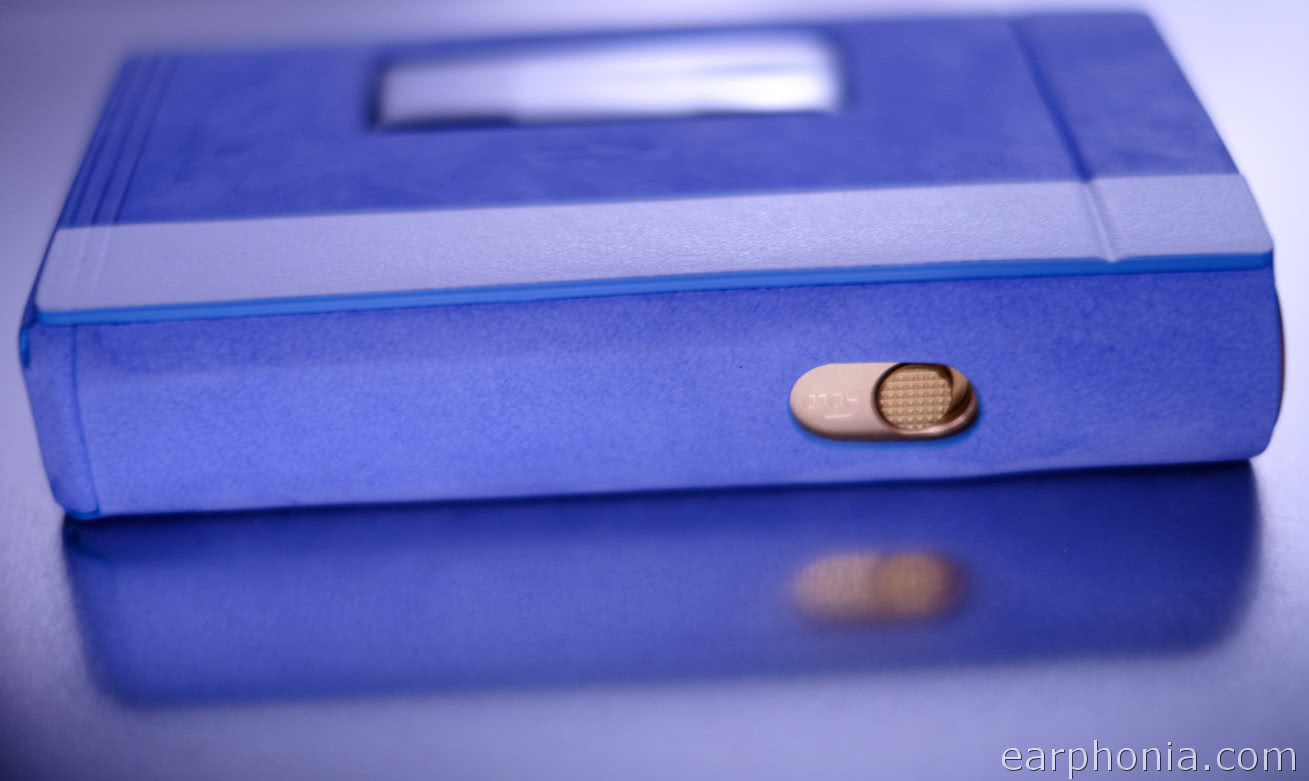 The top of the case is clear for the 3.5mm Single ended output and the 4.4mm balanced output.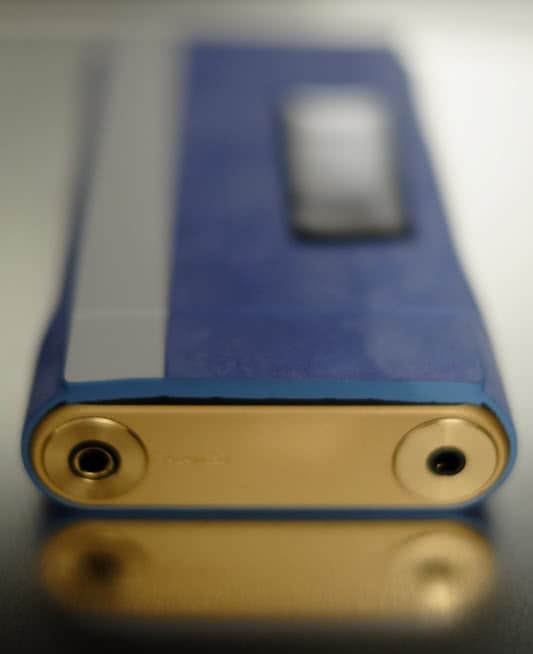 The front of the case has the full screen visible for use.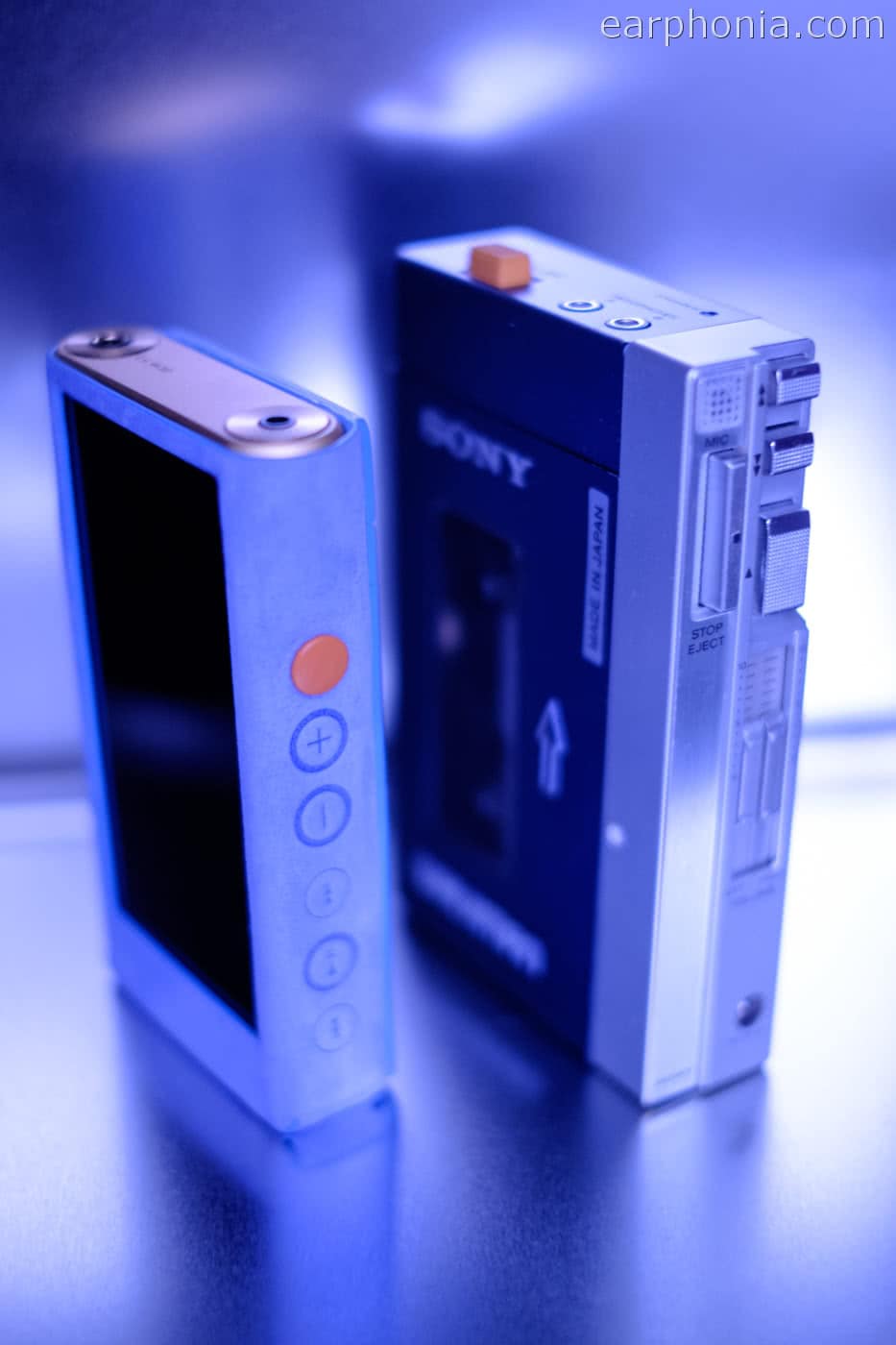 The original Sony Walkman TPS-L2 has had a bit of a revival due to its recent appearance in the Guardians of the Galaxy movie and the classic Awesome Mix Vol. 1 tape.
Many Cosplay Fans will no doubt be keeping there eyes out for the original TPS-L2 and I'm sure they wouldn't mind the Dignis tribute case in their collection also.
Manufacturer pictures below: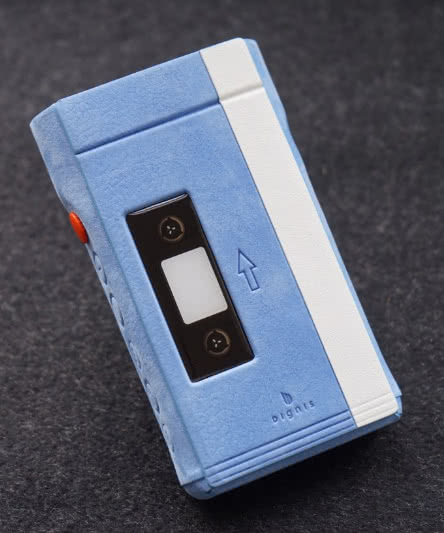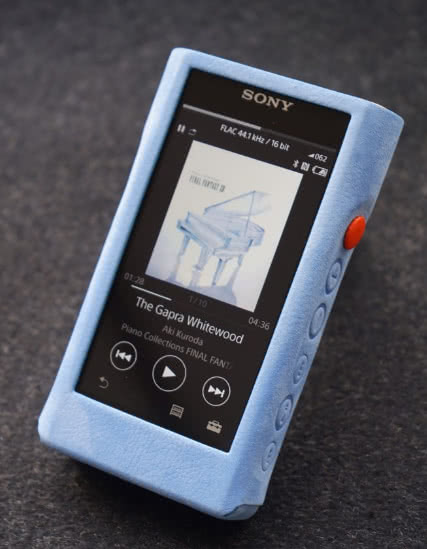 Concept design below: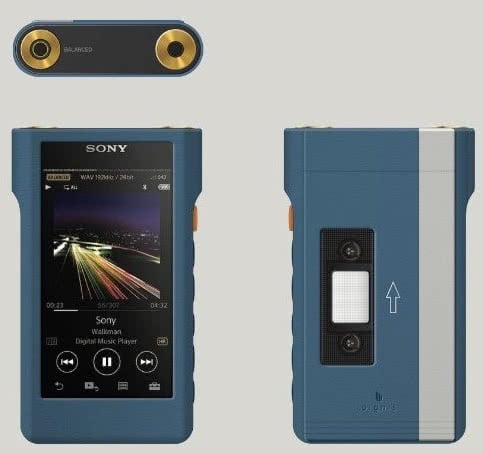 Thanks again to Dignis for allowing us at earphonia.com to join the tribute to the legendary Sony Walkman TPS-L2 player.