Usability, Charging, Sample Rate Indication, Connectivity, Control and Remote Documentation
The documentation that comes with the Hugo 2 is visually very attractive and provides everything in an easy to understand visual way.
Rather than me paraphrasing I thought is best to include all the details of the documentation separated into the relevant sections for this review.
Charging Details: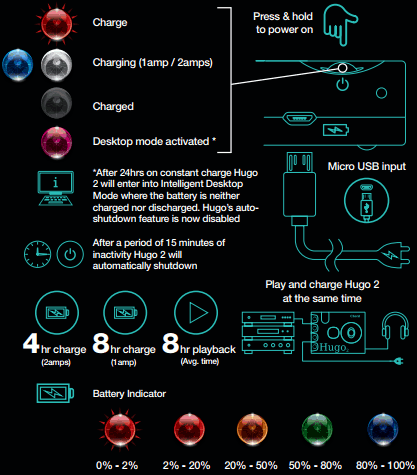 Volume indicator and Connectivity/Inputs/Output Details: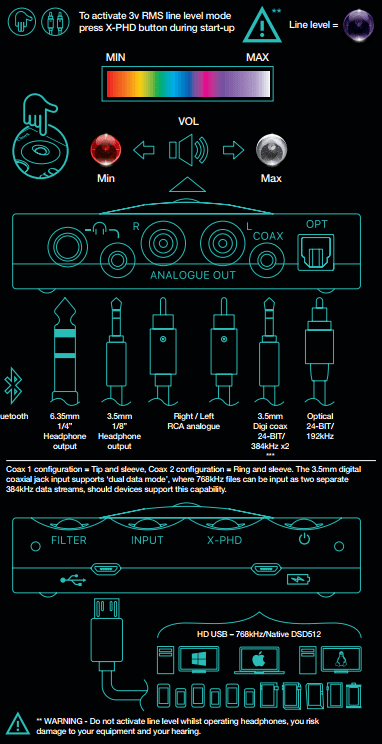 Sample Rate Details: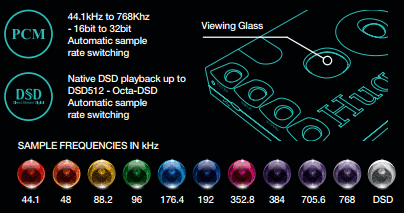 Filter,Input,Crossfeed and Power Control Options Details: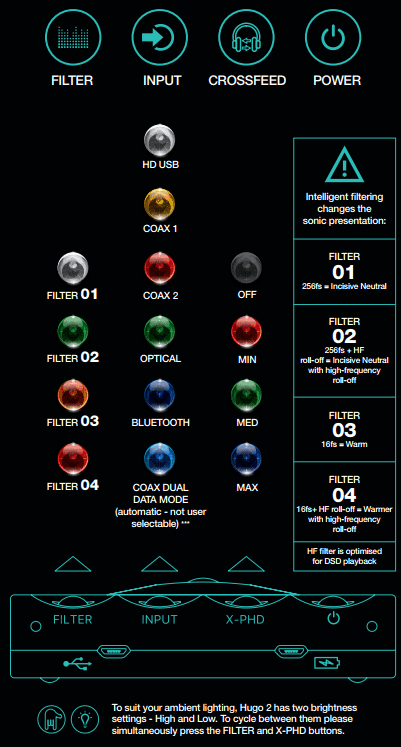 Filters (Digital):
Incisive neutral (Ultimate reference) (White)
Incisive neutral HF roll-off (High Frequency roll off) (Green)
Warm ('Smooth') (Orange)
Warmer HF roll-off (High Frequency roll off) (Red)
Crossfeed (Digital IIR):
Off – No Crossfeed
Level 1 – Light
Level 2 – Medium
Level 3 – Heavy
Remote Control Details: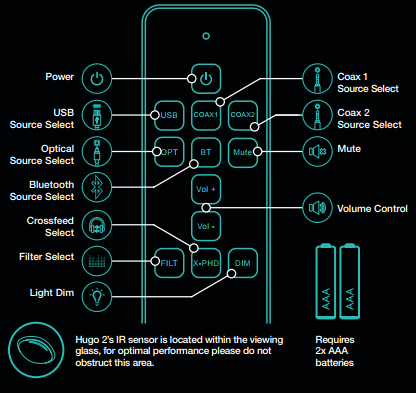 Care and User Advice Details: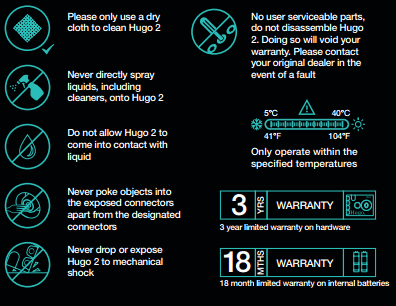 Specifications Details: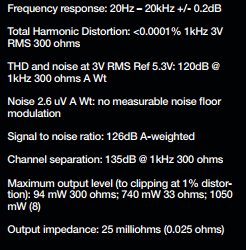 General Information: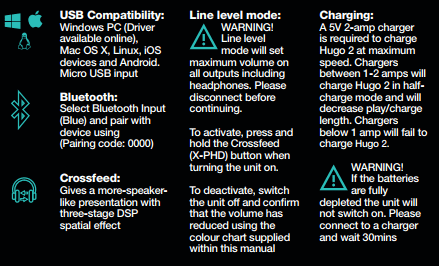 Features:
The Hugo 2 has an impressive set of features as shown below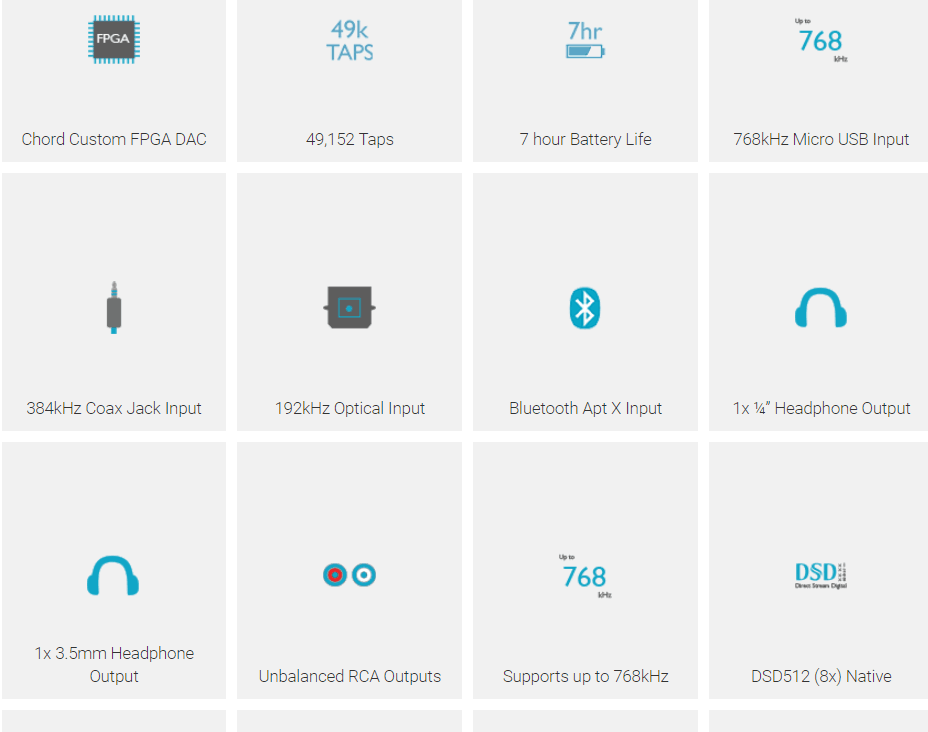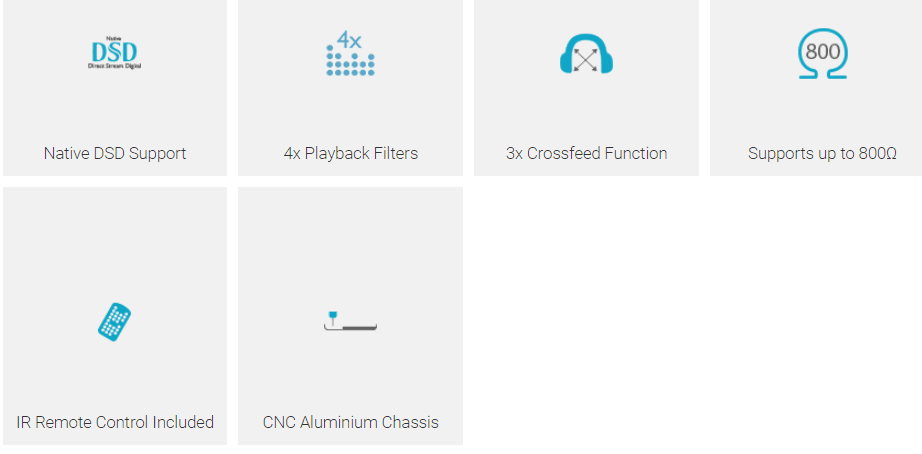 The brightness of indicator lights have 2 settings and can be standard or dimmed.
Now we understand how to navigate the Hugo 2 and understand it's supported features/glowing button indicators, lets get some more technical reference details about it.