Hidizs AP60 DAP
Pros
Extremely well priced and plays many formats
Supports APT-X, A promise of full digital out will make for great Chord Mojo Transport
Great packaging, screen protector, leather bag, half decent earphones.
Cons
Only has 1 Micro SD Card Slot and no onboard storage
Bass Linearity and Some slight strain the mids and soundstage areas
UI a little crude and take a while to get used to
Earphonia.com turns its attention to the budget end of the Digital Audio Player market. They don't get much cheaper than the Hidizs AP60, at the bargain price of $89 and less through various aliexpress.com outlets.
The AP60 sports an awful lot for your money – 24 192, DSD 64 and 128  playback , Aptx bluetooth , 5 stunning finishes, an entry level earphone, a leather carry bag, a decent DAC chip, low and high gain, USB DAC functionality, USB OTG functionality, digital out functionality, 10-12 hours of battery life.
All wrapped up in a 50g package the size of a matchbox. But before you abandon these pages and head for the nearest outlet I must encourage you to read further and together let us judge whether this is a product worthy of our hard earned cash.
Specifications are always worth research, for instance, if you have a huge collection of hi res DSD playback it might be useful to know an Altmann Tera Plus DAP plays only WAV files.
For less money the Audio Opus#2  will play back anything you throw at it, we shall explore the features of the Hidizs AP60 with our own purchased model.
Let us delve into the AP60 and investigate whether this  diminutive DAP warrants your further attention.
The package
The glossy box the AP60 arrives in belies it's price and puts many far more expensive products to shame. The front an attractive full scale picture of the DAP, the rear of the box gives plenty of insight into the attributes of the player.
Lifting the lid off reveals an exquisitely finished hard felt case holding the DAP securely in place. A black cardboard box takes up the rest of the space.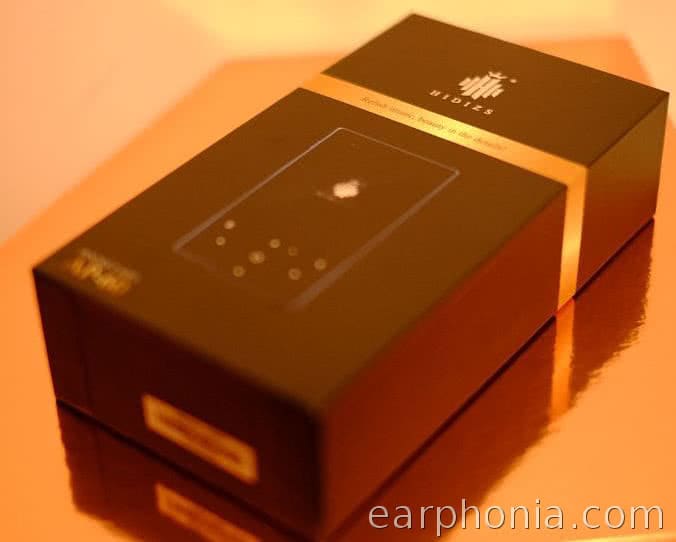 There is a hollow space underneath the front half of the felt and that contains warranty card, health and safety advice, screen protectors and a user manual.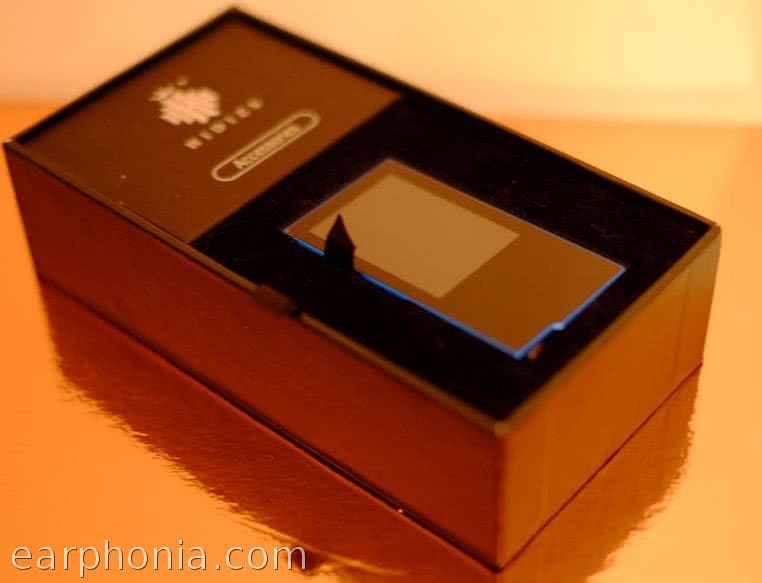 Opening up the cardboard box and a lovely looking leather bag is crammed inside. drivers.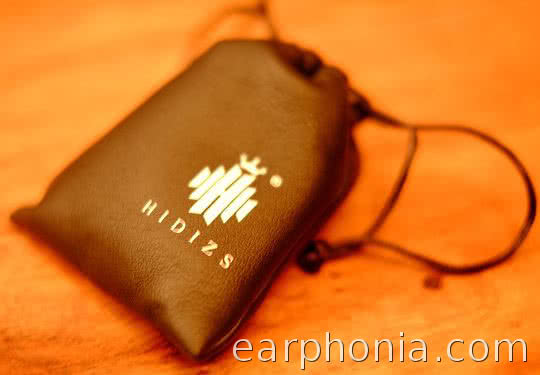 I was surprised to find within a set of earbuds, solidly built, with large coin shaped shells.
The Easy Earphones website describes the buds as being custom made for the AP60. The earbuds were packed away for thorough testing later.
Please note; the Hidizs has no internal storage. It needs a micro SD card. It can handle all sizes up to 200 Gb. No micro SD card is supplied so factor this into your purchase. It's possible you will need to spend the same amount of money on a card if you want the top storage available out there. Of course Micro SD cards of a much smaller size can be found for $20 or less.