Graphical User Interface
Rather than talk through all the screen functions I decided it would be better to video record the main areas of interest and you can then see for yourself the operations.
These videos all run in real time with no speeding up in any places, as you can see the responsiveness is very impressive and I have no complaints at all.
Opus 3 DAP Main Settings Video
Opus 3 DAP Default Audio Player Navigation/Functions
Opus 3 Application – APK Installing
As the operating system is android based, additional APKs can be installed using the approach below
First copy via usb PC connection the APKs you want to install. Copy them into the internal storage\Download\ directory.
Access the pulldown top menu then click the 'Setting top right icon' –> Select Streaming–Select any app and hold finger for a few seconds –> Select the plus icon — Install your app
This approach is required due to google play store not being available.
Whether the applications work is a matter of trial and error as these are not distributed by 'the Bit Co' so will not have have any in-house testing or compatibility checks.  A number of applications I tried work but also a number of them did not work, but it is handy to have this option available.
Officially supported applications will be distributed with firmware updates or as shown on the vendors official support/software pages.
The screen responsiveness is one of the fastest and most responsive I have seen on any DAP in the market so far.
General Specifications and Functions are as shown below: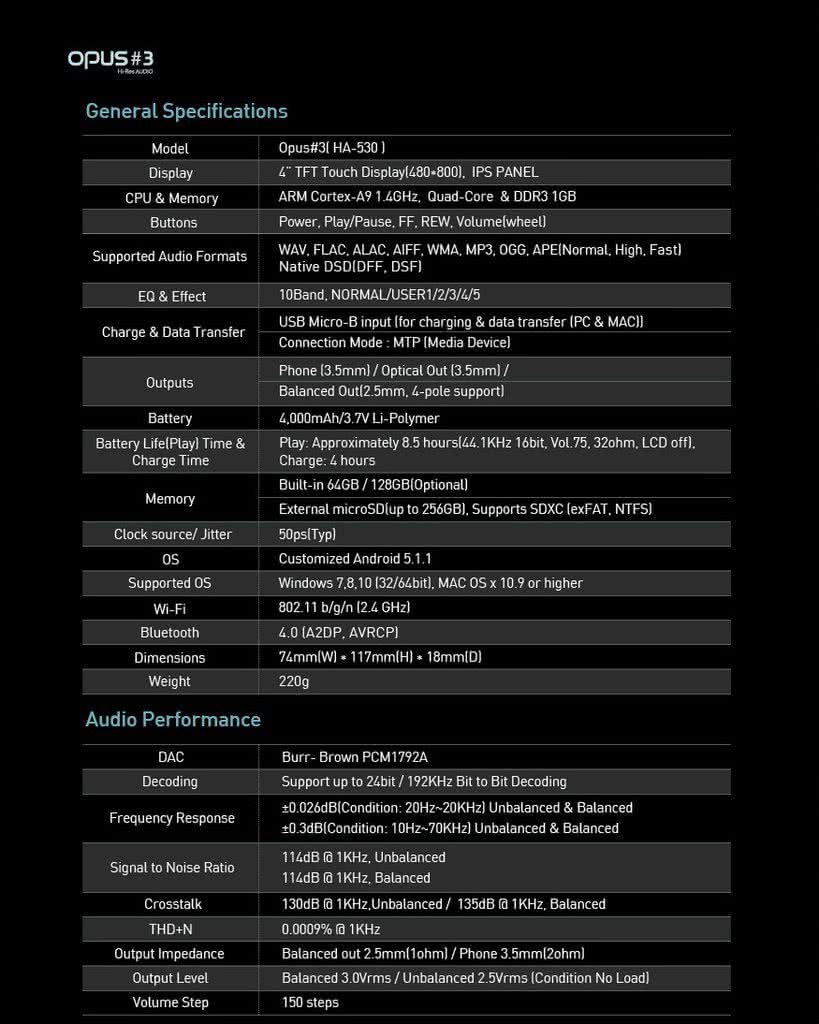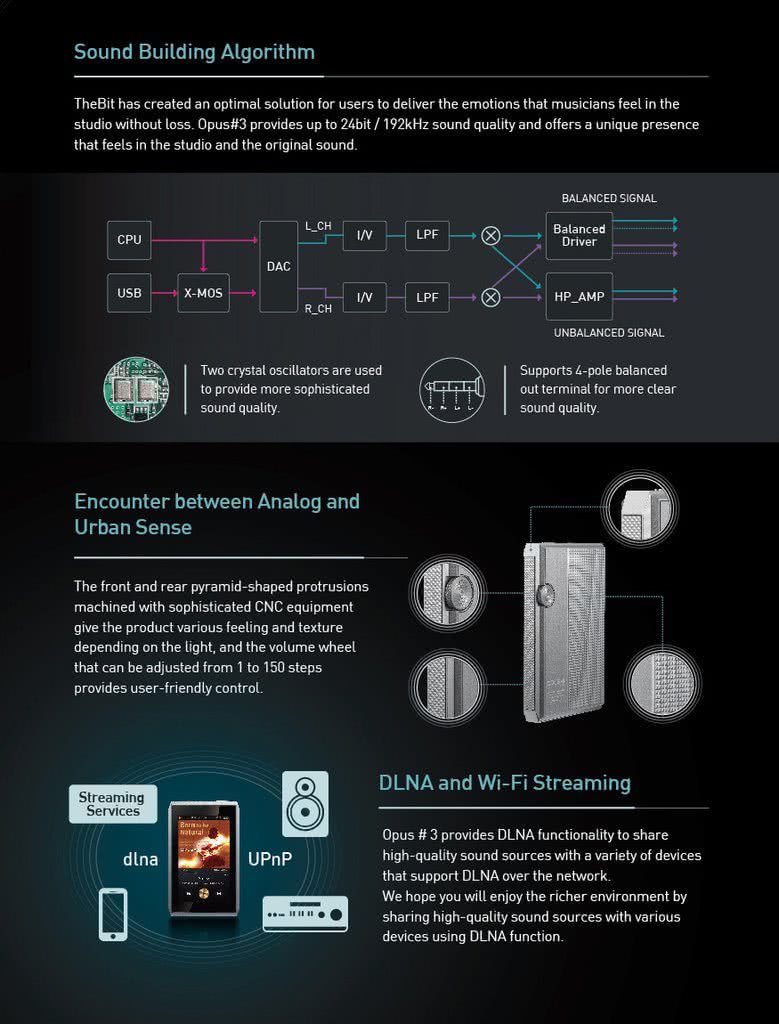 As shown above this DAP is very versatile – supporting DSD256 and a number of streaming applications as well as Bluetooth 4.0 standards.
Using Bluetooth headphones worked easily with no drop outs of glitches encountered.