Source Inputs
We fed the DAC via USB with no issues at all (using JRiver Media Center) but as we at earphonia.com have a number of DAPs at hand we decided to try the optical inputs from portable sources.
We provided input to the Callia DAC via optical TOSLINK using the 3 digital audio players above, Cowon Plenue S, Astell & Kern AK380 Copper and the new Opus #3 DAP
The Cowon Plenue S  had some glitches and there was a number of crackles on the resultant audio, so we could not use this source properly.
Both the other 2 DAPs worked perfectly and our preference was the AK380 source input.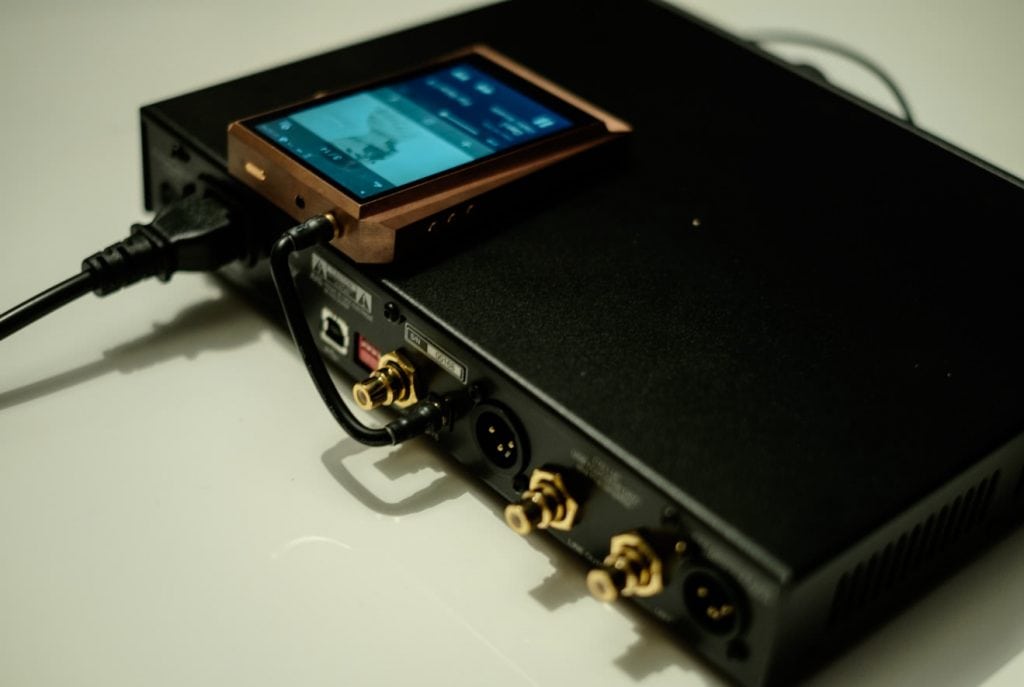 The rest of the review is based on the Astell and Kern DAP input source.
Headphone Pairings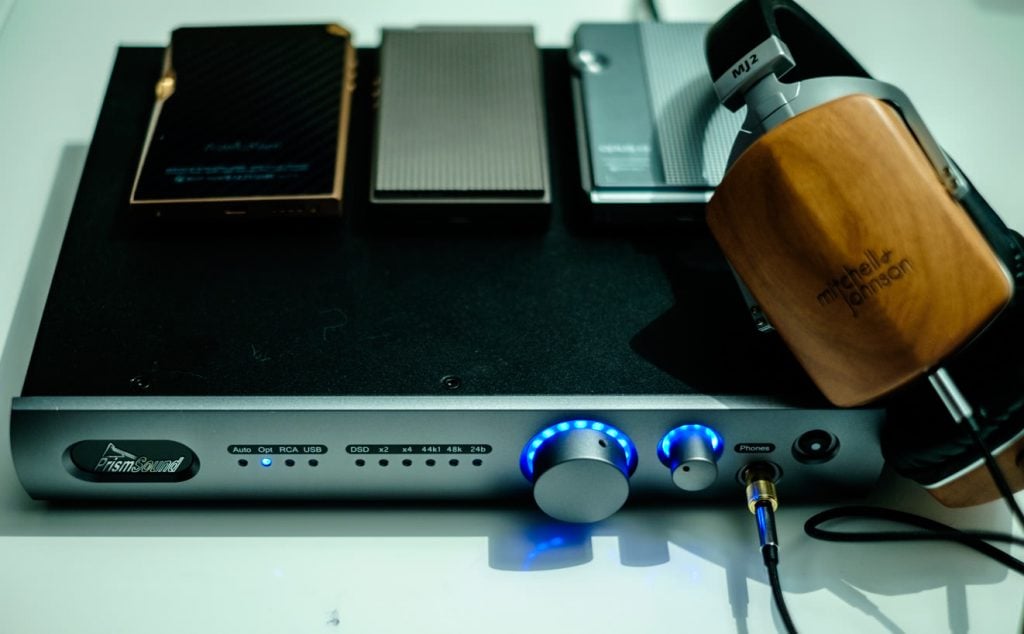 Mitchell Johnson MJ2 headphone – Smooth balanced coherent signature with decent airy spaciousness, very apparent on live Jazz tracks. Strong depth and fullness to the signature with articulate micro detail definition.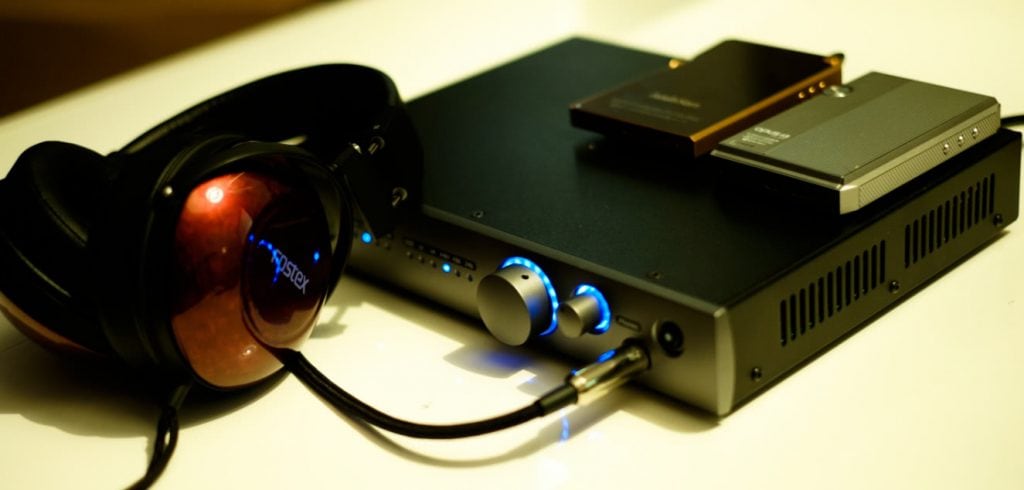 Fostex TH-900 – Energetic dynamic resolving signature with these Fostex classic earphones. Background was blacker and there was no hiss detected.  Pure neutral style signature with good instrument placement. Vocals and live instruments are very natural sounding.
Both headphones were easy to drive and had good synergy. Our preference was with the Fostex TH-900 pairing as everything felt effortless and highly refined.
Performance/Functionality/Sound Signature
The Callia DAC handled all sampling rates perfectly and even though DSD is converted to PCM, everything sounded excellent and natural.
In fact specifically the designers have some thoughts on DSD vs PCM – I suggest this is worth a read.
I would have liked to see a facility to connect wirelessly for streaming services, I know this could be achieved with additional wifi equipment but it would have been a great addition to have this option built in.
The general signature was neutral focused with very low floor noise resulting in a pure black background which is something that I really am fond of. There is no fatiguing for long listening sessions due to the smoothness and coherent signature. Surprisingly even standard redbook rips sounding decent using the Callia, which is very handy as most common on-demand subscription services don't go much higher.  The signature depth gives it a bit of an analogue rounded feel but with the addition of more articulate detail separation which pushes the slight warmth back toward neutral . Highs are nicely extended with some appealing sparkle. Mids are a little raised but could be a little more forward for my preferences. Even though the pairing with the Fostex TH-900 was energetic, somehow the Callia controlled note recovery in an interesting way, resulting in a laid back slow attack giving more wideness and presence to instruments. Lower end bass extension was impressive, resulting in powerful texture and weighted rounded presence. The deepness is not distorted and retains a smooth textured depth.
There is seriously tough competition in this price bracket for consumer DACs and strong well respected contenders  – Schiit Yggdrasil, Chord Hugo 2, Holo Audio – Spring DAC.   So I suggest trying first if possible to see if the Callia DAC is inline with your personal preferences.
As you can tell we are pretty fond of the Callia DAC and we at earphonia.com recommend this DAC if you are seeking a purist neutral style signature which is not too warm but still retains musicality and emotion.