I was excited to be approached by world famous cable artisan company 'Effect Audio' and asked me to provide a review of their recently released
Ares II + Plus Edition IEM cable.
This cable is part of their excellent Premium Series range of cables.
http://www.effectaudio.com/upgrade-cables/iem-cables/iem-premium-series/plus-edition/ares-ii.html
The manufacturer cable features and specifications:
22 AWG
UPOCC Litz Copper
Proprietary Multi Size Stranded design within single encapsulation*
Flexible insulation (Same as Leonidas)**
New EA CF connectors and Y-Split
*Multi-Size Stranded Design within the same encapsulations enables the Ares to achieve distinct highs and details due to the signal transmission speed in thinner cable strands while the thicker size are usually employed for smooth bass and mids. 
**Past experience has taught us that even though sound quality is a critical factor in determining an upgrade cable's worth, the tensile strength and flexibility matters to us too! We are committed not to have anything less than perfect for our consumers. The reworked insulation features high tensile strength and flexibility and while adding as little weight as possible.
Pricing:
USD$219.90 for most connectors
Add $20 for FitEar connectors
Add $50 for JH Audio connectors
Wow!
The Ares II+ is priced extremely modestly (USD219) and one of the best looking and best value cables out there performing way above the pricing level.
I seriously thought it could be a miss price!
What am I getting:
Looking at the rather basic understated white cardboard box with a small 'effect audio logo' on top, a sense of being under whelmed sinks in.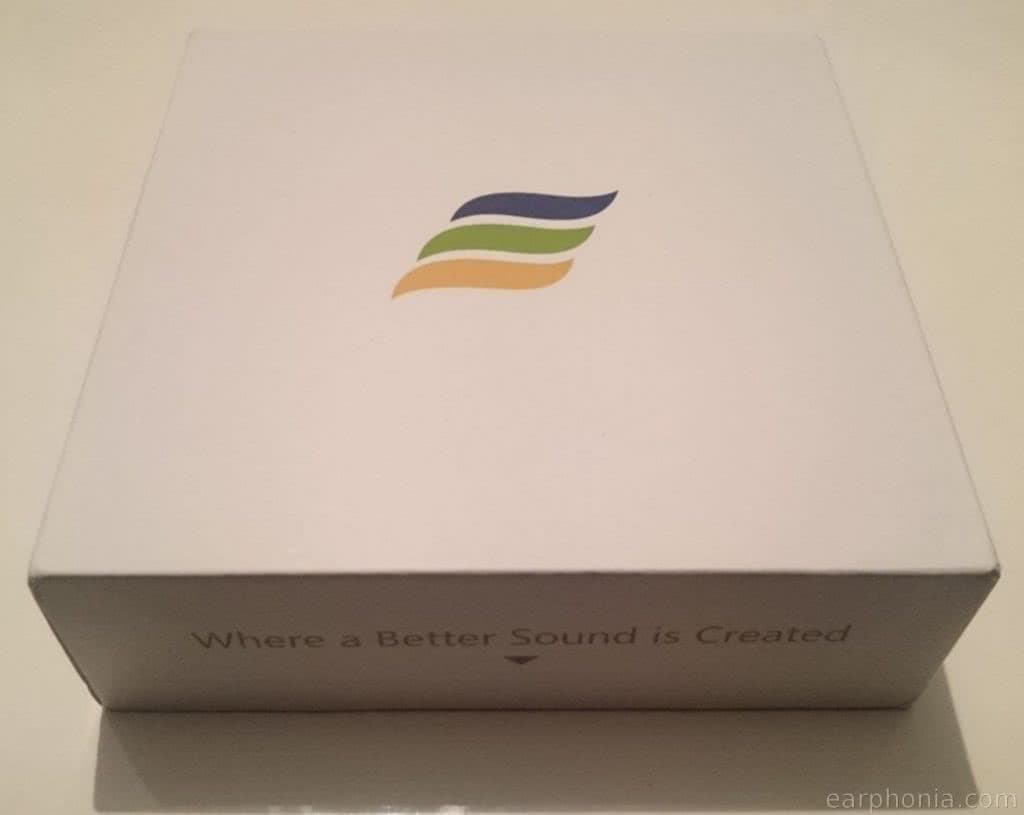 That is until you unveil the hidden treasures inside.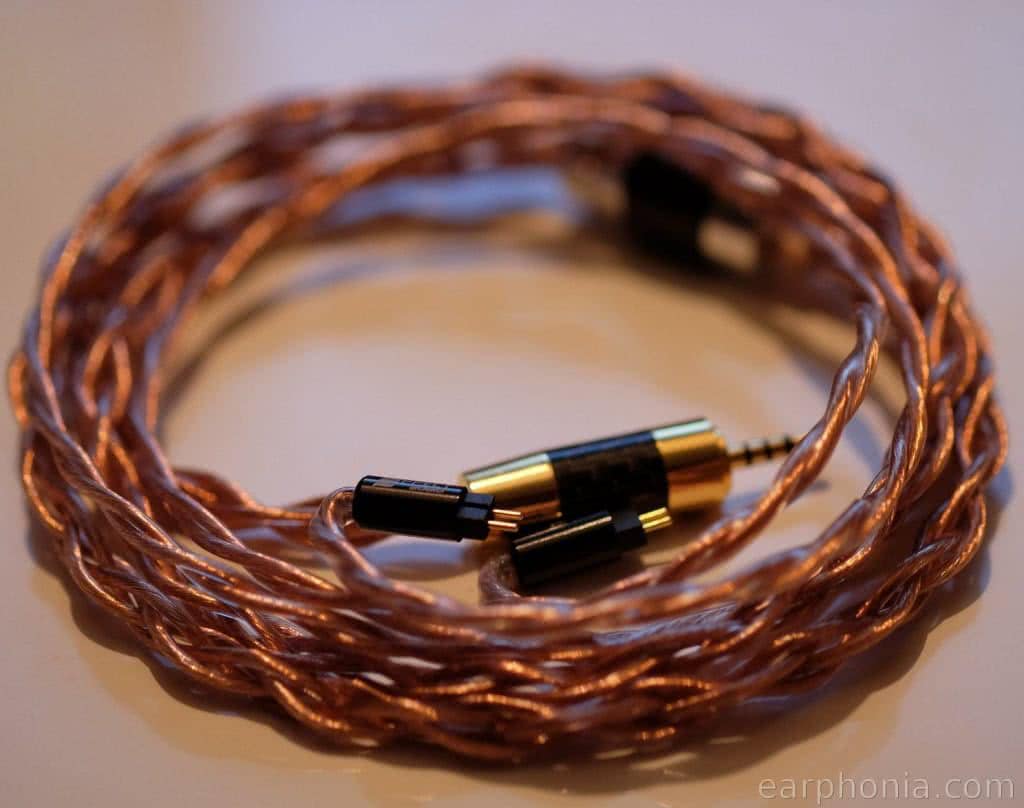 Like a modern day Howard Carter pulling away the last stone of a tedious excavation and peering inside.
When Carnarvon asked "Can you see anything?"
Carter replied with the famous words "Yes, wonderful things!"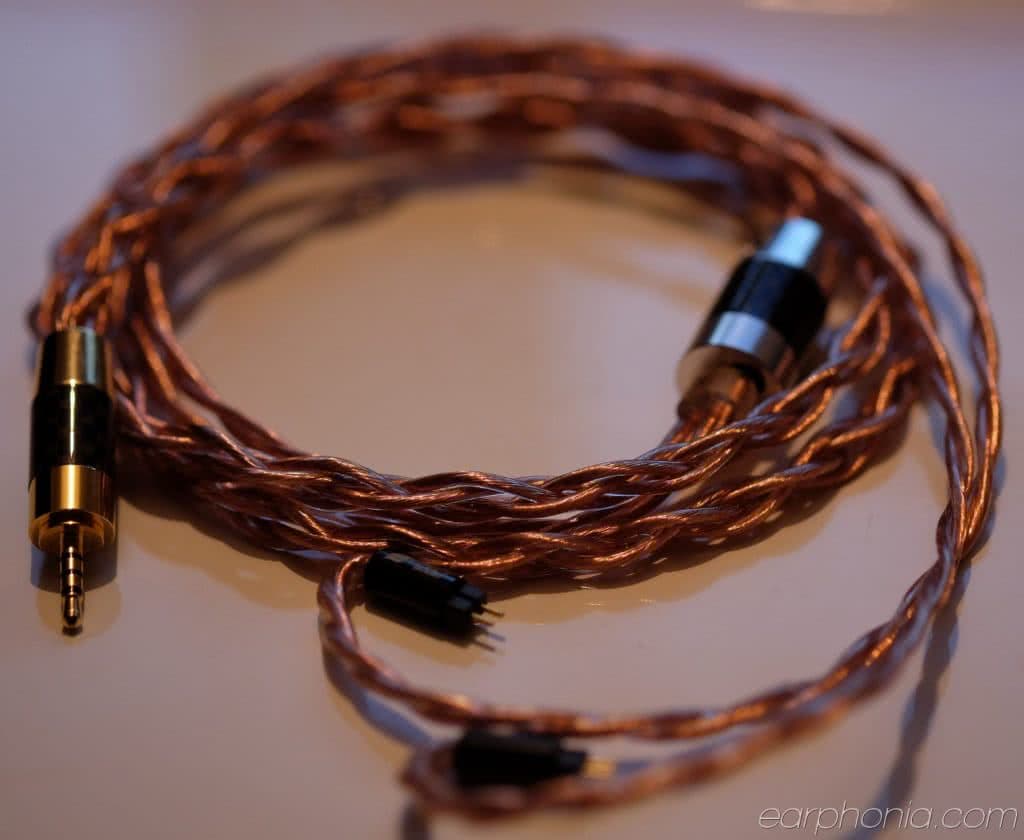 Yes this is a wonderful treasure, coiled and infused with magical potential, lying there calling to be caressed and have her voice heard.
Worshiped by the 'tribe of audiophiles' with their precious rigs of hybridised audio tools, soon they will build micro-monuments for her.
The mesmerising flowing undulating strands of organic copper interlink around each other, fighting for dominance of the sun goddess' rays to ignite and sparkle, each demanding more attention than the last.
For the brave tribesmen who are pulled in by the desire to drink and drown in the copper, to be one with the gods and dare to touch the 'manna from heaven' they are rewarded with a soft seductive pleasure of promises and instantly elevated in the tribe for their boldness.