Functionality/Ports
All the functionality is clearly marked on the device with clear white text/indicators.
All 3 input ports are 3.5mm standard size, to burn in 2.5mm or 4.4mm you will need an adaptor to covert to 3.5mm.
The front of the device has:
An on off power button
A current frequency range indicator. Low, Medium, High and Low RF ranges – These have a set of LED lights to show subsets within each range.
Port for: Input of next stage
Number of loops – progress display holes/lights
Port for: Output of Signal
Port for: IEM out
The back of the device has:
A single micro usb-type B charge port, charge should be done from 5 volt input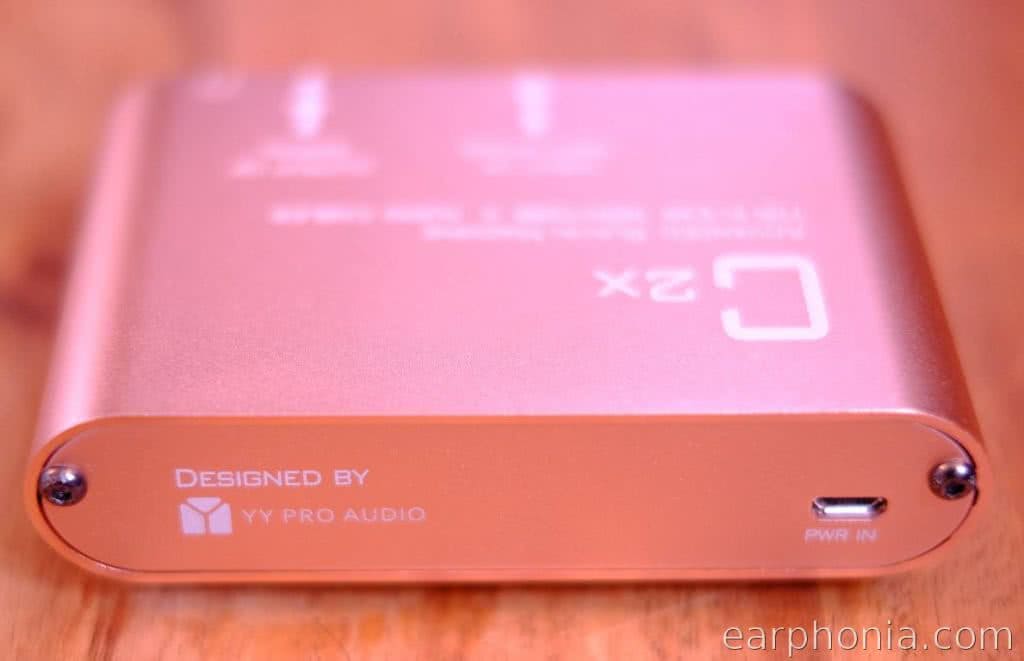 Accessories
Included in the package is one run-in machine adapter for burning-in IEM cables.
This is selected from one of the following options
0.78 mm CIEM 2-pin
MMCX coaxial
JH 4-pin connector
Picture below shows  two of the adapters for the most common IEM cables.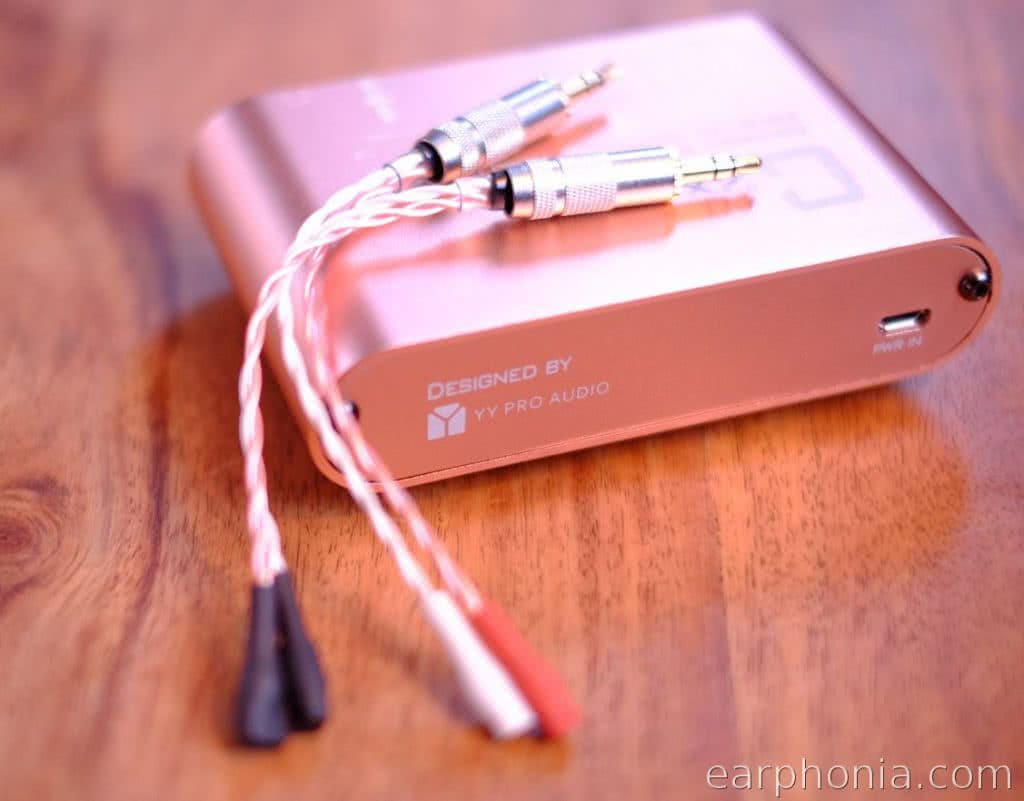 This means you have the option to burn in the IEM cables independent of earphones.
No USB power cable is included with the product but this is the standard USB-TYPE B cable that is easily available and you will most likely already possess.
Usage/Performance
I noticed 4 different combinations of options to burn in: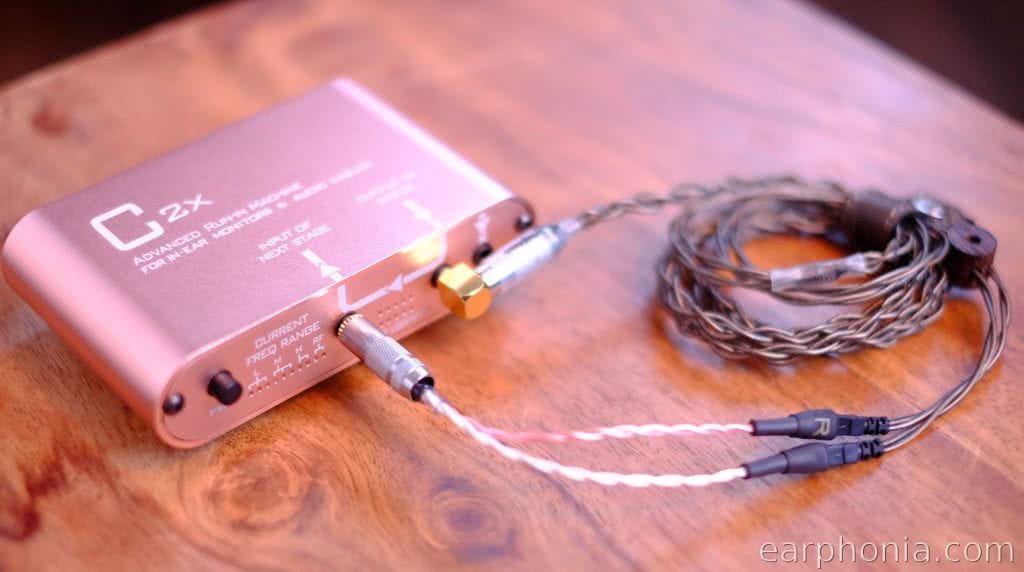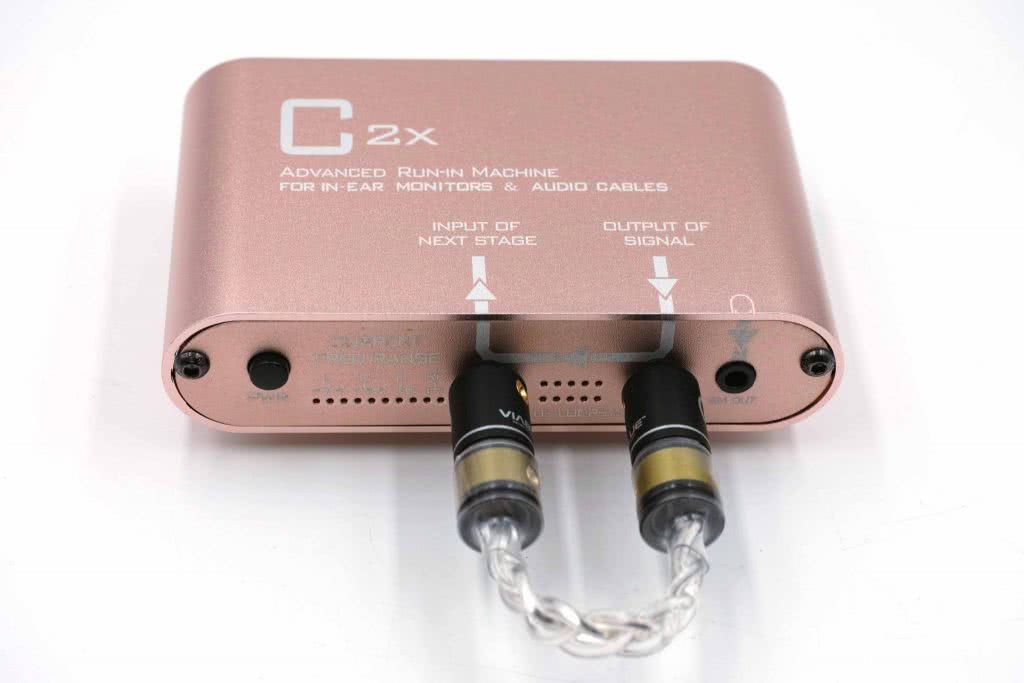 Earphone and IEM Cable together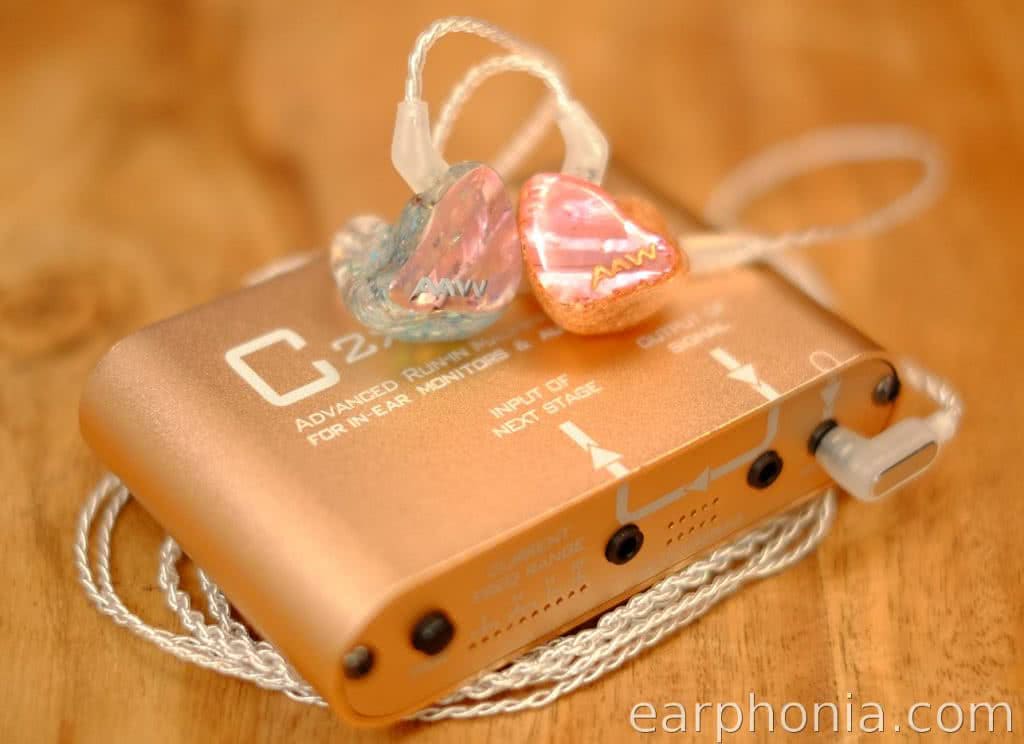 Earphone and IEM Cable together as well as IC Cable at the same time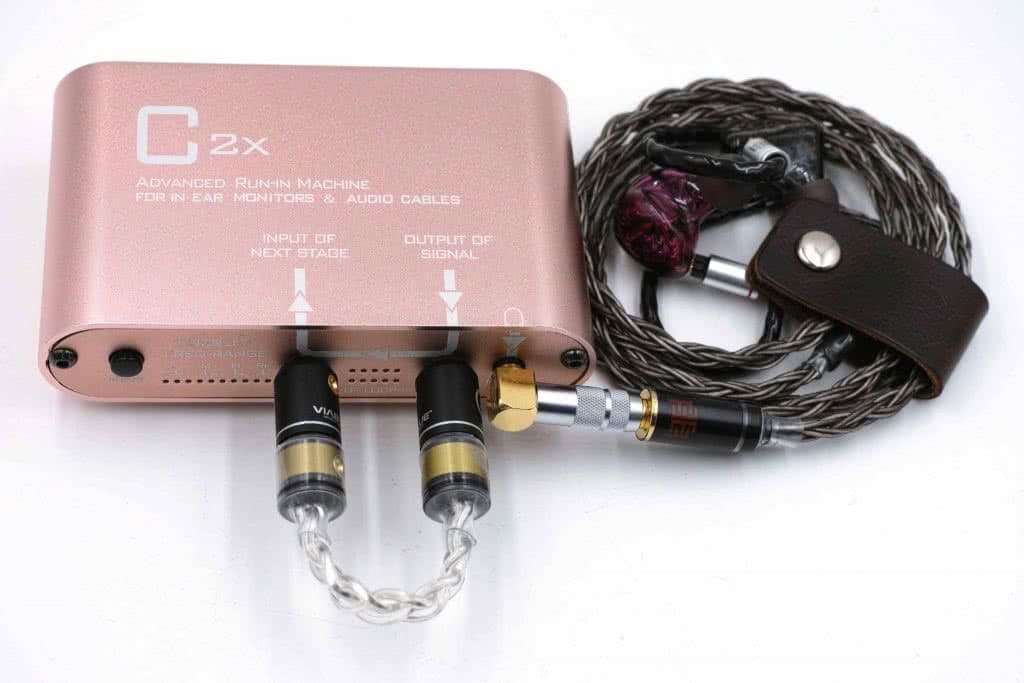 There may be possibly other options also but these were the obvious ones I identified.