The usage of this device is very simple and once you decided which item/s you want to burn in, all you need to do is make sure the 5 volt USB cable is plugged in and simply press the only button on the front panel.
What will occur then is the run-in machine will produce sinusoidal waves of 10 logarithmic frequencies, these will be performed in ascending order from low audible frequency range to low radio frequency with 6 minutes for each cycle in the range.
The 4 ranges displayed on the front panel cover the spectrum of frequency bands as shown:
Low – 20Hz to 180 Hz (audible)
Middle – 300 Hz to 3 kHz (audible)
High – 5 kHz to 20 kHz (audible)
Low RF – 40 kHz to 105 kHz (inaudible)
The colour of the lights will also change to show the different ranges being covered in the current session.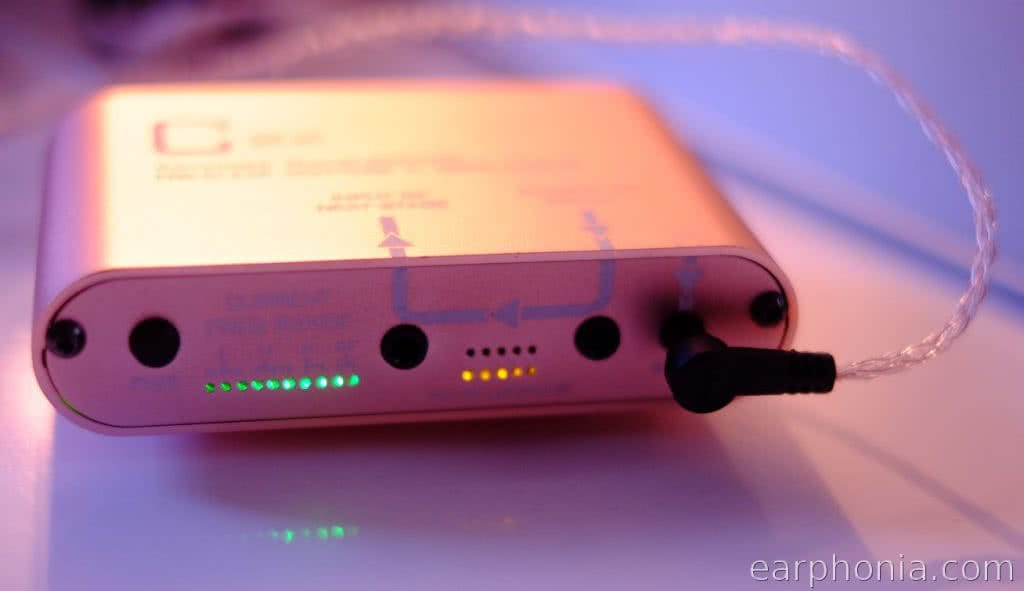 The number of loops/cycles completed is also shown in the other set of lights on the right in yellow.
I was pleased to see that the device did not show any signs of heating up when in use, even for very long periods and performed as YY Pro Audio have stated.
Conclusion
If you are someone who regularly burns in cables and IEMs then this versatile device will be very useful and possibly in constant use, especially for reviewers or people that have a large volume of  new items being acquired. It is very simple to use and an excellent idea, I think this may be the only vendor offering burn-in machines.
The build is very solid and one excellent benefit is this will save a lot of time that you would ordinarily use previously selecting tracks (white noise, pink noise ect) to cover ranges of the frequency spectrum.
In addition your beloved sources can be saved the task and you wont waste your battery cycles by delegating this job to a the YY Pro Audio C2x  dedicated burn in device.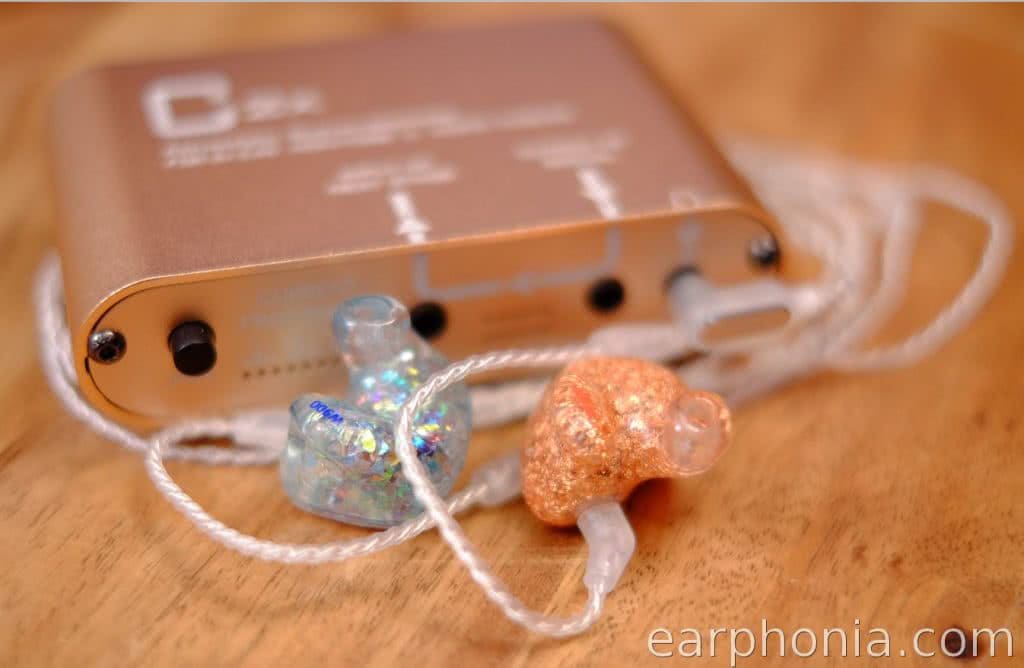 We at earphonia.com will most certainly only be using this great device from now on for all our burning desires.
This is one of those devices you never knew existed but can now not live without.