Build Quality, Cables, Tips and Ergonomics
The packaging has an outer sleeve in an elegant silver colour with black writing – ES5 is there in a large style font consisting of black dots. The bottom centre has the french flag proudly showing off the 'Made In France' build status of these attractive looking in ear monitors.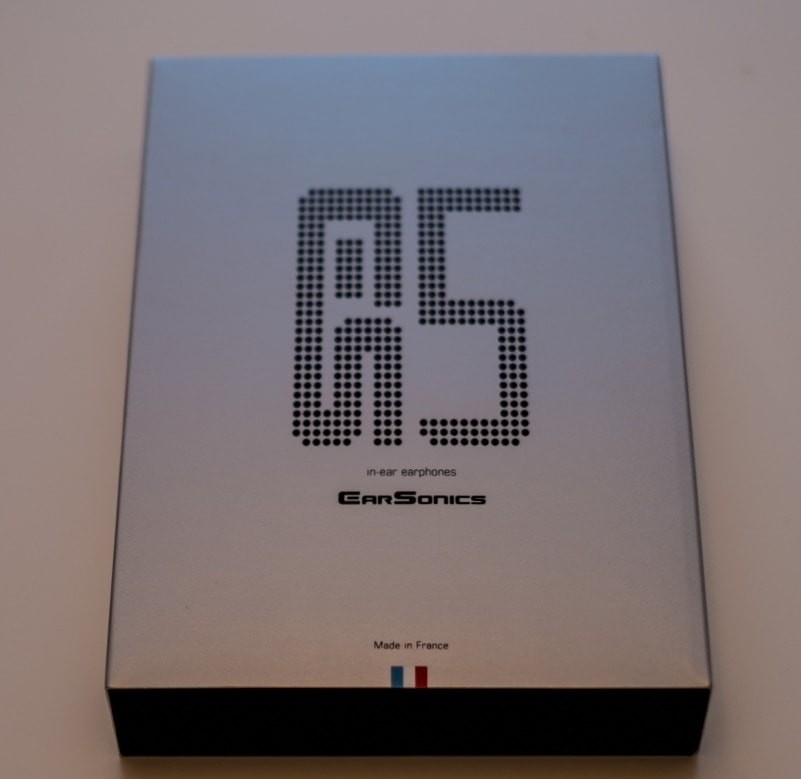 A strong cardboard case with a magnetic flip top lid holds the EarSonics delights inside.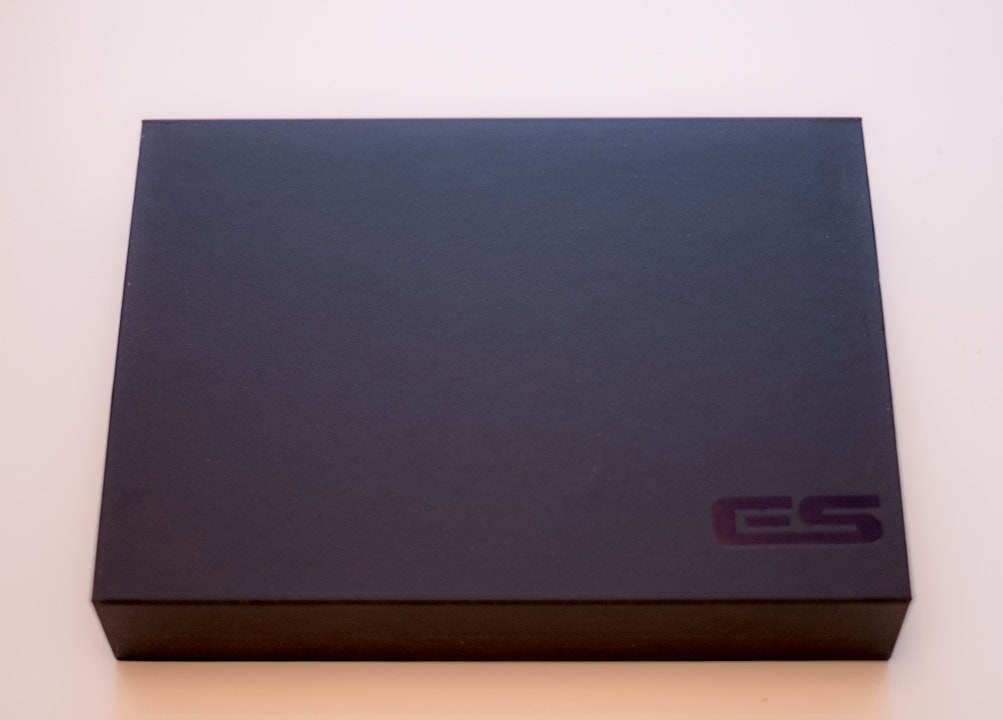 A note from the CEO Franck Lopez is there in french along with appreciation ( 'Merci') for your excellent purchase choice.  Two transparent circles at the top of the box show off the intricate see through shells.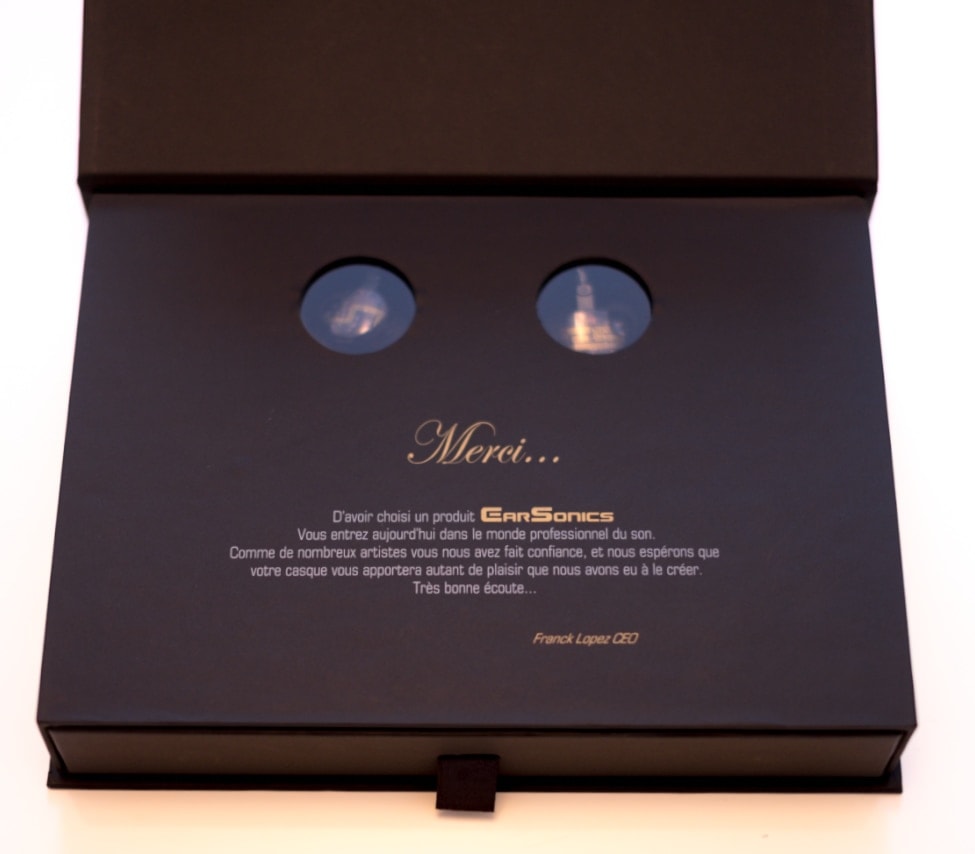 Upon lifting the card the full package is revealed – 2 Pairs Comply Tips, 4 Pairs of Stock supplied tips (2 Bi-flange, 2 Standard) , Carry case,  Earphones, Black 2 Pin replaceable 3.5mm cable, 3.5mm to 6.35mm gold style adapter.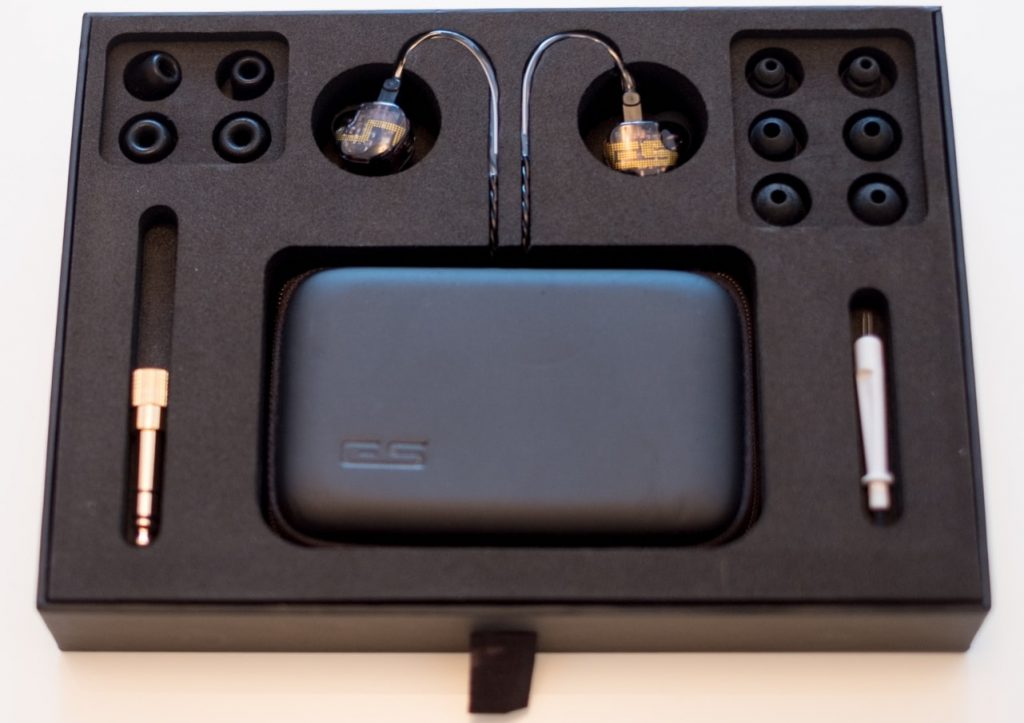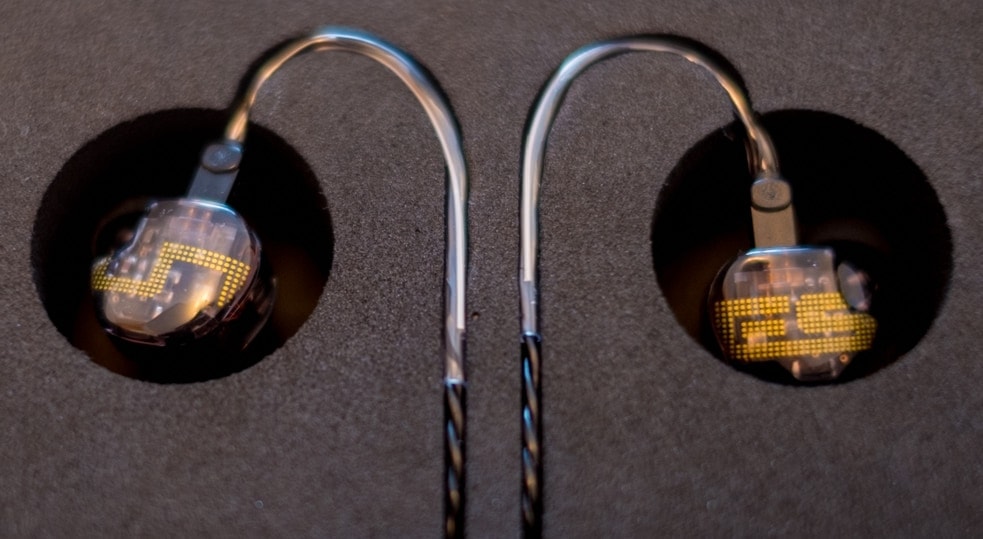 It's apparent that EarSonics are especially proud of their level of workmanship and engineering precision. Showing off all the internals of the ES5's with a brownish translucent shell with retro style – yellow dot font text on each shell – Left shell with '5' on it and Right shell showing 'ES' on it.  Every angle, contour, driver position  has been given care and precise attention, resulting in a very attractive overall elegant quality appearance.  In person these are even more impressive than the pictures convey.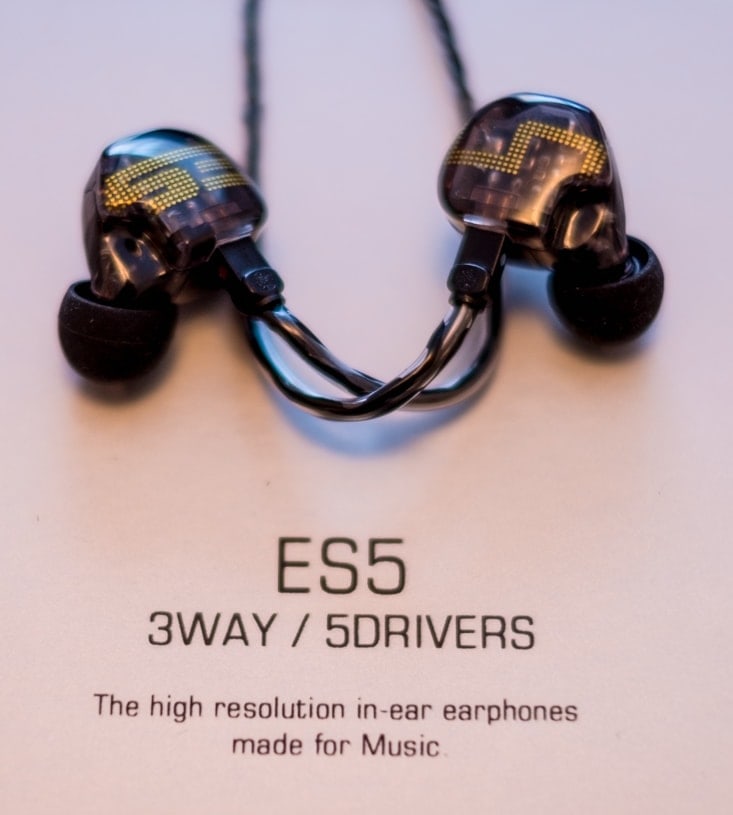 The shells are their registered ergonomic versatile shell design with two parts per side injected from a complex mold consisting of 12 drawers.

I am sure we will continue to see this shell style in many of their new earphones.
Inside each shell the  impressive looking black electronic board is visible.
The shells are surprisingly light in terms of weight and with the correct cable choice you hardly notice they are even there when on the move.
The shells are very compact size and extremely snug when worn.
The supplied cable is a 3.5mm single ended black cable with standard 2 PIN IEM connection. The braiding is tight and these have a flexible feel.
I am sure that most of the buyers will go to their favoured after market cable to get their preferred audio synergy.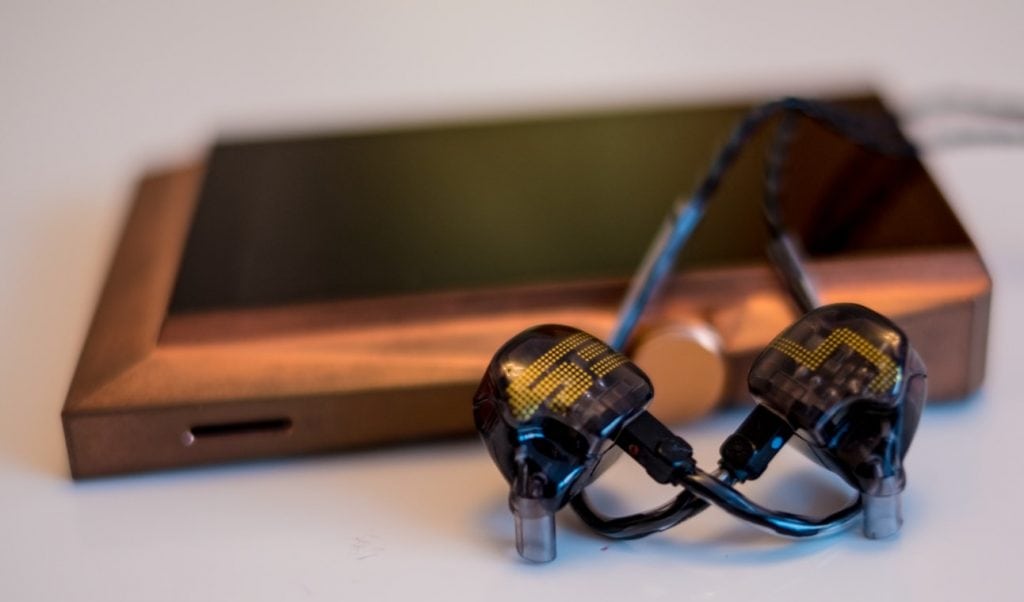 These have a right angled jack which has a tight fitting connector as well as reinforcement to help stop any breaks due to over flexing.
We experienced no microphonics or drop outs with this cable. The right angle jack was tight fitting and secure with all the players/sources we tried.
The addition of memory wire to the top of the cables ensured further precision on the fit helping to achieve a well positioned fit and excellent angle for seal, helping with fullness of signature rendition.
In terms of overall package we feel the carry case is a little too soft for proper transport protection.  The tip selection choice supplied is varied but would have been nice to see SpinFits as standard and the cable could do with upgrading to get them most out of these great looking earphones.
The team at earphonia.com are especially impressed with the build precision and design style.