Sound Signature: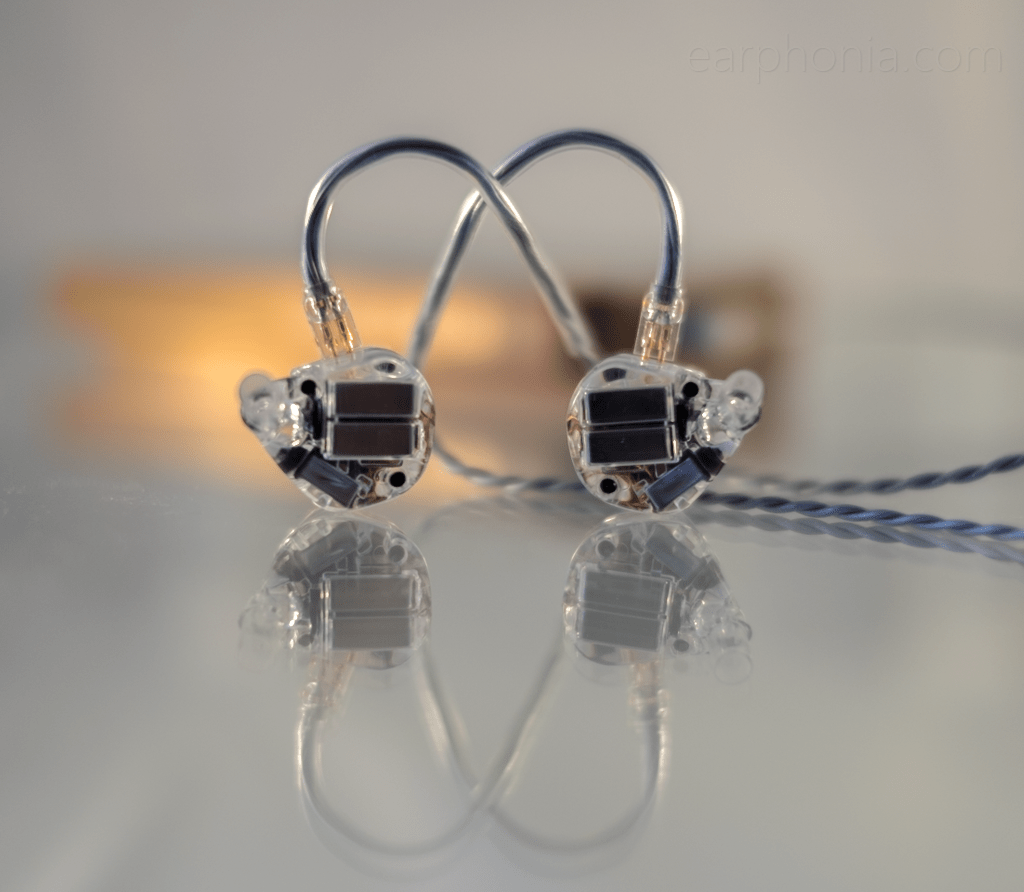 As always the most important part of any earphone review is the sound signature. The tips selection is okay but for my ear shape and signature preferences I used Sony Hybrid tips, these helped tame some of the upper regions. It was relatively easy to get a snug secure fit and good seal with these also.
The core differences of the V2 compared to the V1 is that EarSonics have made significant upgrade changes to the electronics card inside.(Now black in colour)
The filter and tuning has been changed as a result of customer feedback and additional technical analysis. This results in better detail precision, treble pushing further and being more well defined.
Also the frequency response has a more linear style, resulting in a more coherent signature and a greater energy in the treble presentation.
So how do these impressive looking Velvet V2 earphones perform.
The 3 tuning settings are designed to change the tightness or the warmth of the signature. Our experience matched this and the bass and mid regions seem the most impacted by the dial.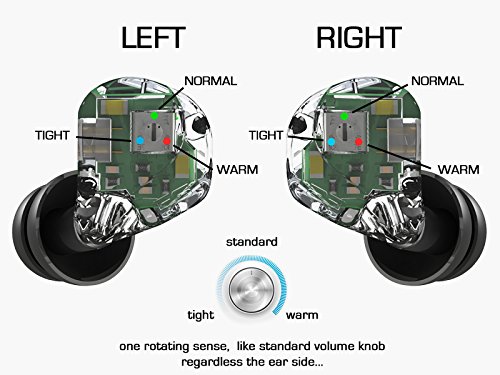 Depth of body and fullness is also adjusted. The team at earphonia.com still preferred the default normal setting as  felt it portrayed a better overall coherence and balance, however I am sure the addition of these 3 options should assist to cater for most tastes and preferences.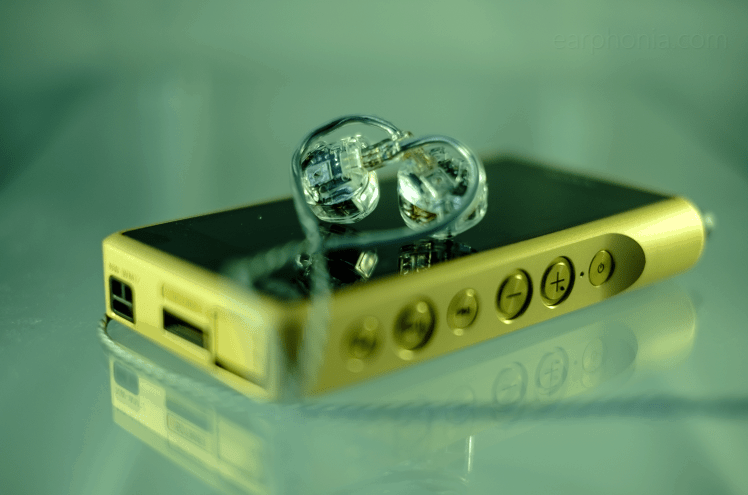 The Velvet V2 has tuning which gives a strong low end bass focus, pushing the sub and core bass ranges forward, with a good tip seal this is one of the strong aspects that will stand out on initial listen. These have a smooth and powerful sounding style with a largeness of size adding to the rich feel of the sound signature. Texturing is slightly thick at times but not artificially coloured or masked. Bass is smooth, impactful with a rounded slam at times. On heavy sub bass style tracks you get an immersive skull shaking soft rumble and rich welcome deepness. Even though the bass is a strong focus of the Velvet V2 earphones these are not muddy but just smoothly weighted, adding nicely to the signature body and supporting the fun tuning aspect.
Vocals and instruments are pushed back off centre meaning the overall musicality is more dominant, leaving vocal placement a little wide sounding and not especially intimate or close on some tracks. Most of my musical preferences are instrumental and the vocal tracks that I like are mostly classic blues and jazz vocals, these were slightly pushed back but not too far. This in no way was a significant negative aspect and worked well with the overall size and fullness of the signature character. If you are into mostly vocal focused music you may want to try these first to see if the signature style suits your tastes.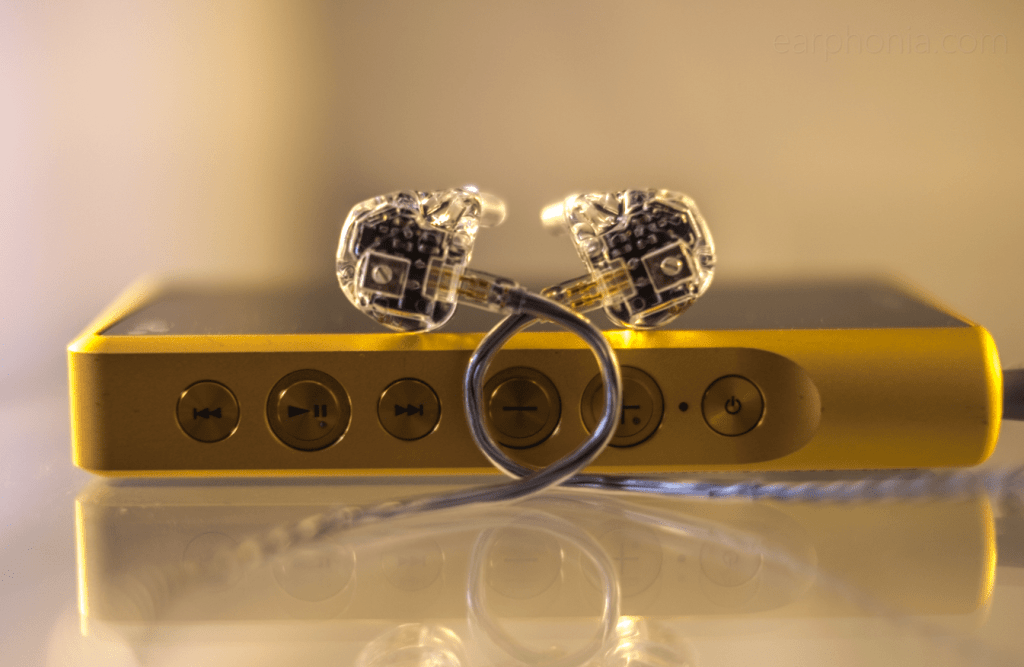 Mid range is pulled back also a little but not too much, still providing fullness and maintaining musicality. As a lot of effort has been made by EarSonics to give the tuning a more linear presentation, this is apparent in the coherence of the mids with the rest of the frequency range.  There is a sense of intensity and space due to the dynamic nature of the signature. Staging is wide and satisfying but not holographic in it's nature.
For some the signature style may not be dark enough as the airy space between notes opens the width and lifts the bright aspects somewhat, giving support to the core signatures energetic aspects. Due to the tuning refinement in the upper regions, treble detail is tight and articulate, resolving quickly with instruments sounding realistic. This area never sounding metallic or coarse, however at times I did experience slight sharpness on some peaks. It was not frequent or persistent due to the energetic decay speed quickly softening impact but be aware of this aspect. Tip rolling could assist for people especially sensitive – Sony Hybrids and Comply tips have helped me fine tune this aspect for my personal preferences.
The EarSonics Velvet V2 really builds on the V1 signature style, giving a broader audience appeal with it's extremely likeable signature.  It is an excellent all rounder earphone, the signature balance and coherence gels extremely well to keep the musicality flowing constantly. Hard to put down and surprisingly non fatiguing even though it does have detailed high region extension and impacting bass presence.  The lower end lifted tuning give a thick slamming weight of body and nice rumbles at times.  The versatility, musicality and overall fun listening experience provides a very well balanced coherent immersive signature that should cater to most audio fans out there.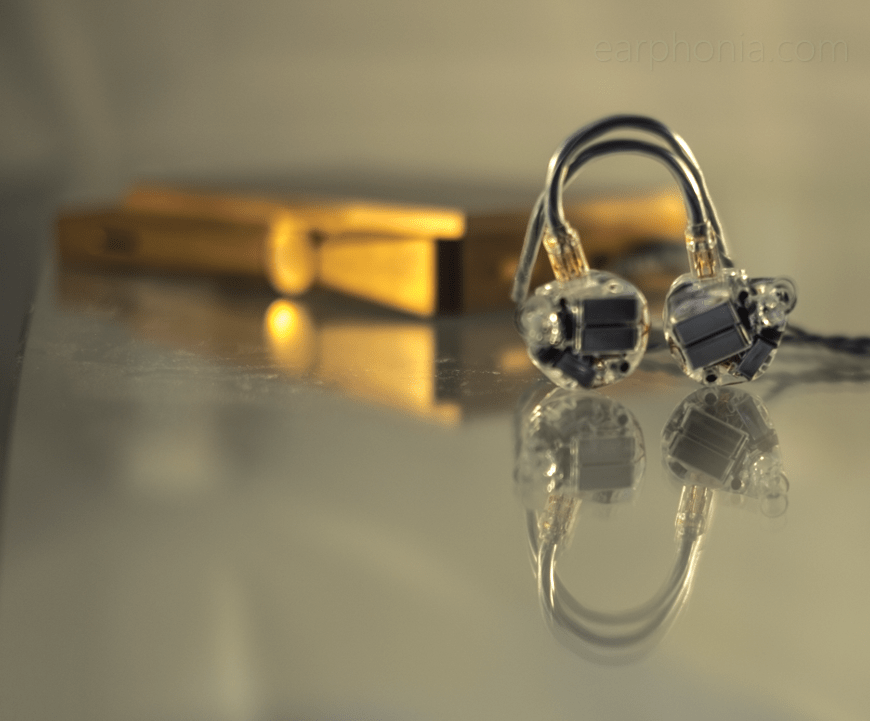 Another special 'Signature' tuned earphone from the French masters who continue to refine 'The Art of Tuning' – well done EarSonics!
The team at earphonia.com look forward to experiencing more of your excellent earphones in future.