HiFiMan have just released 2 new dynamic driver in ear earphones the RE800 earphone and the RE2000 earphone
We at earphonia.com are privileged to be will be reviewing both of them.
HifiMan have been producing earphones since 2007 with their RE1 earphone. Since then HifiMan have progressed through an interesting learning curve to now stand shoulder to shoulder with the leading audio industry brands.
Nano scale technology is implemented in the RE2000 and RE800 earphones along with a number of exciting claims as to the effect on sound signature, coherence, clarity and distortions.
The documentation supplied with each of these 2 dynamic driver earphones has further details regarding this and can be seen later in the review.
Our excitement is hard to contain, so lets get started on the review.
Specifications:
Frequency Response : 5Hz-20kHz
Impedance : 60Ω
Sensitivity : 103dB
Earphone Weight : 0.48oz (13.8g)
Cable Weight : 0.81oz (23g)
Driver: 9.2mm dynamic driver
Housing: brass 24k electroplated gold.
Packaging/Presentation/Accessories/Cables
The packaging has an outer sleeve showing off the RE2000 with a sticker proudly showing off the 24K gold finish on these sleek looking in ear monitors.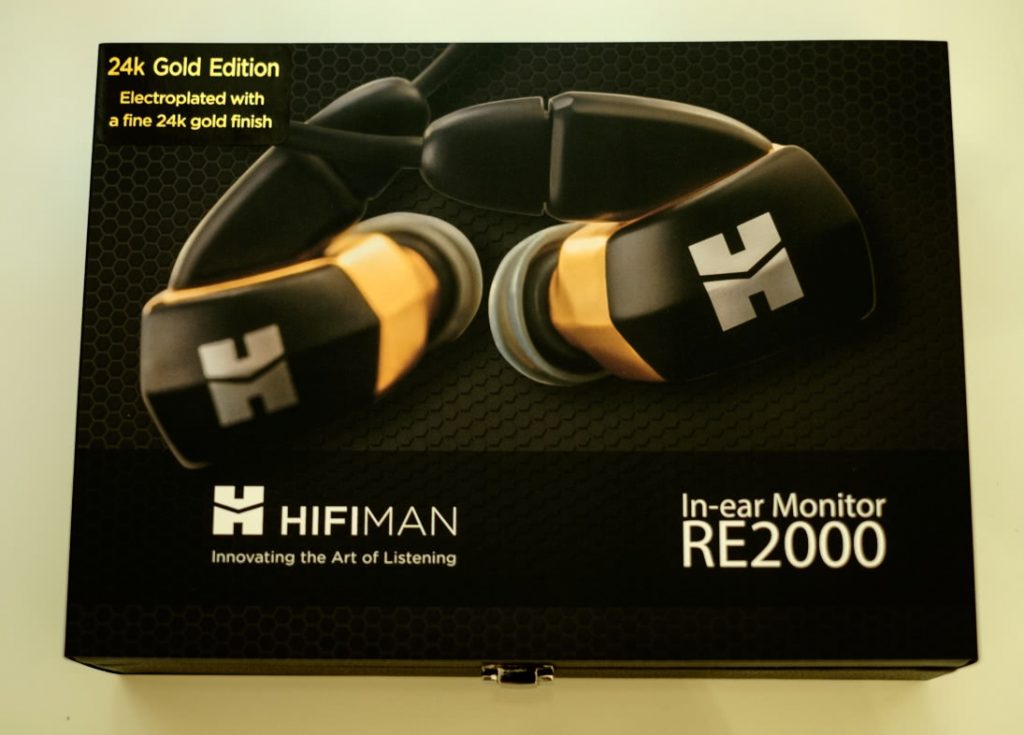 The back of the sleeve shows the specifications along with the company contact information.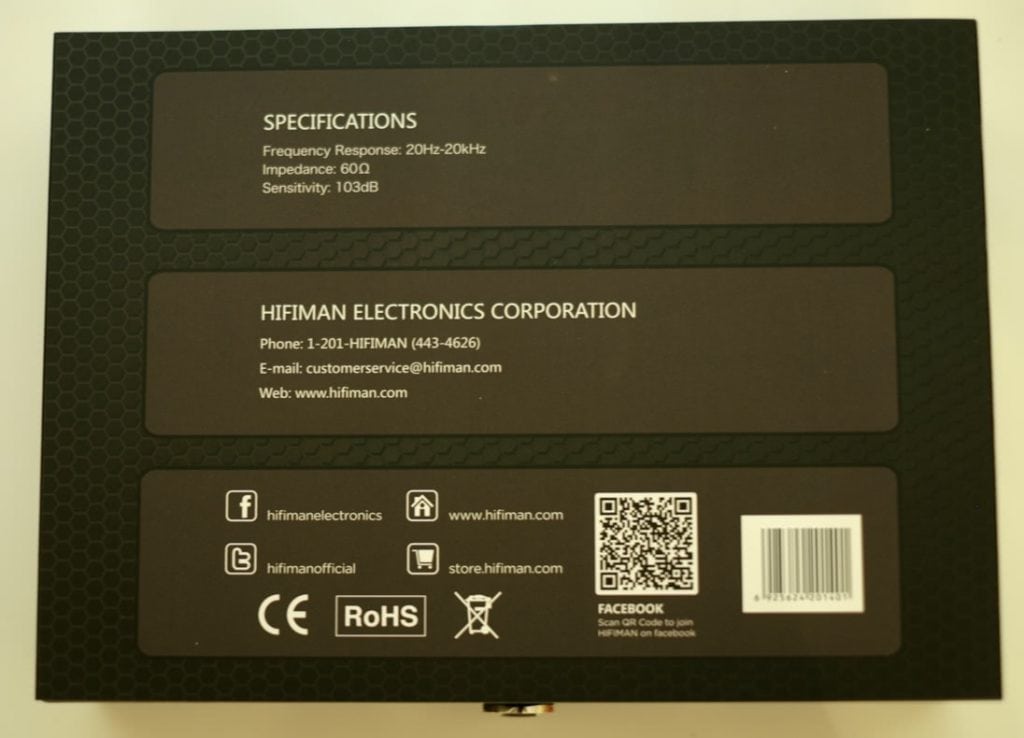 Inside is a strong faux leather hard case with a metal plate showing the model details. It is very elegant and has a reassuring quality feel to it.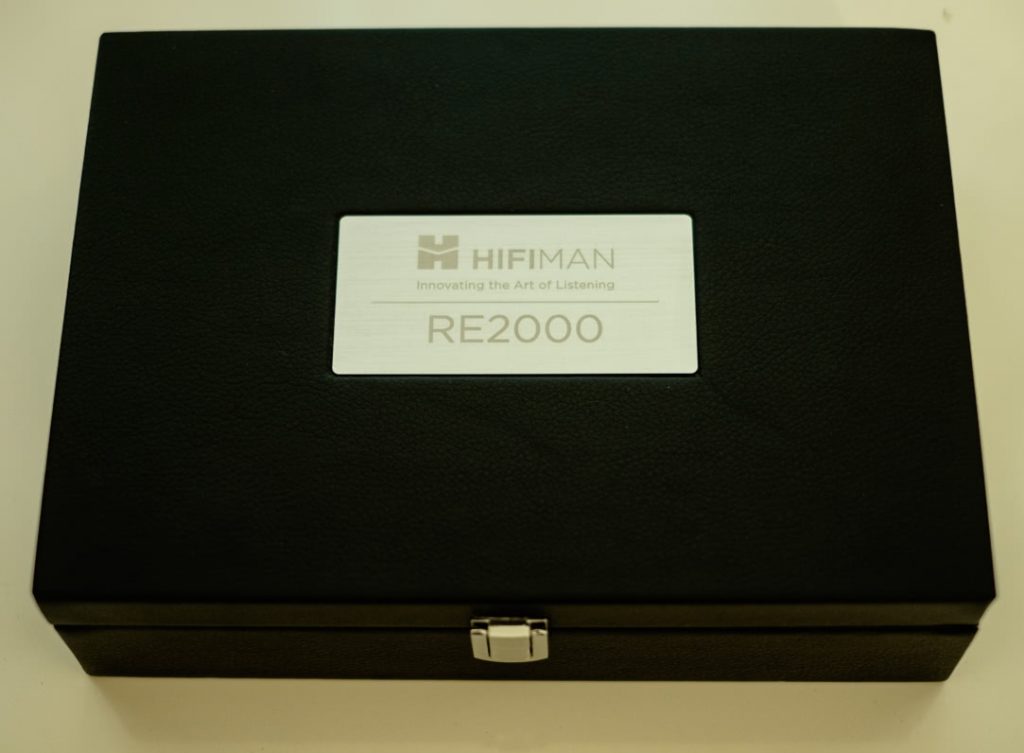 Opening the box shows the cable box, tips and hard small carry case.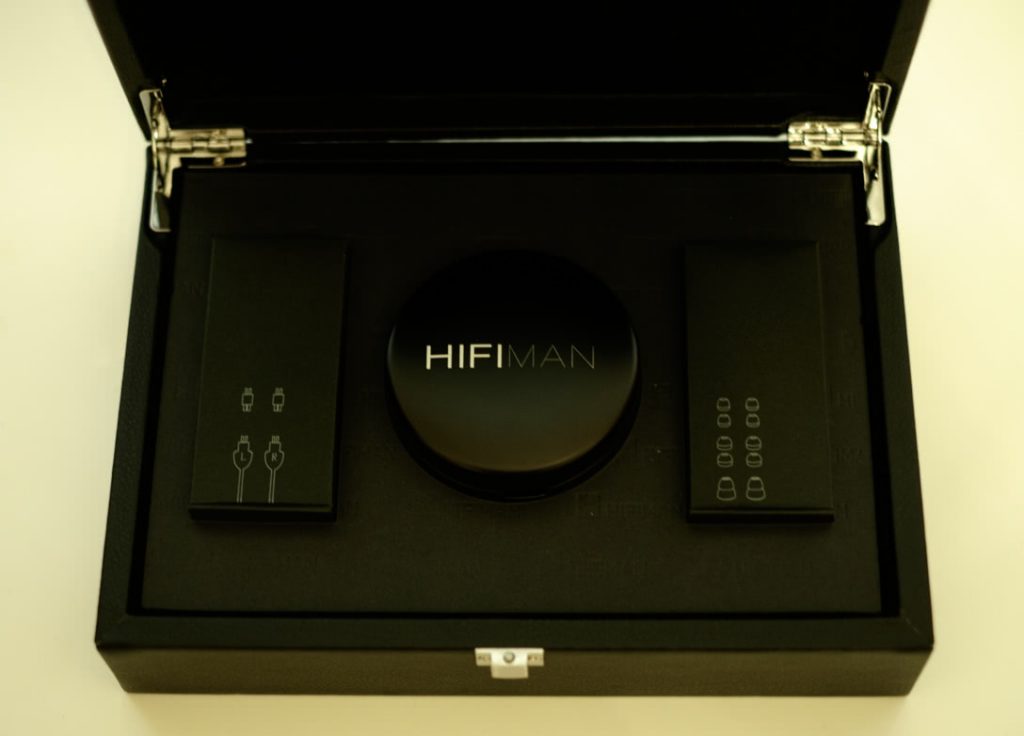 Inside the hard case the RE2000 earphones are protected with machined foam to protect them when in transit.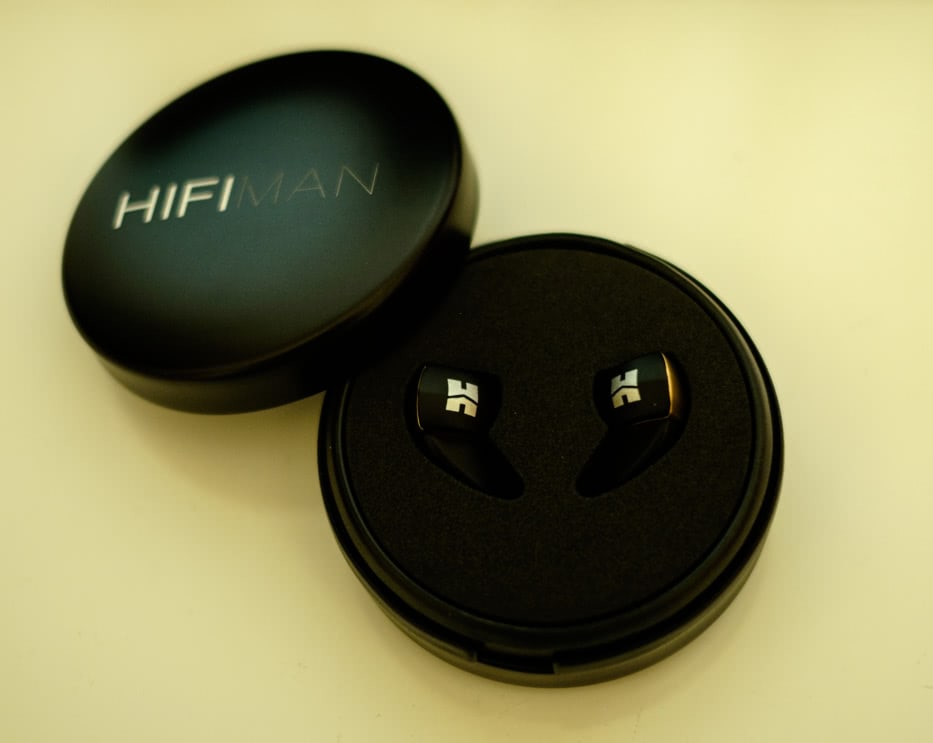 The earphones have recessed two pin IEM standard connectors which provide the welcome support for aftermarket cables.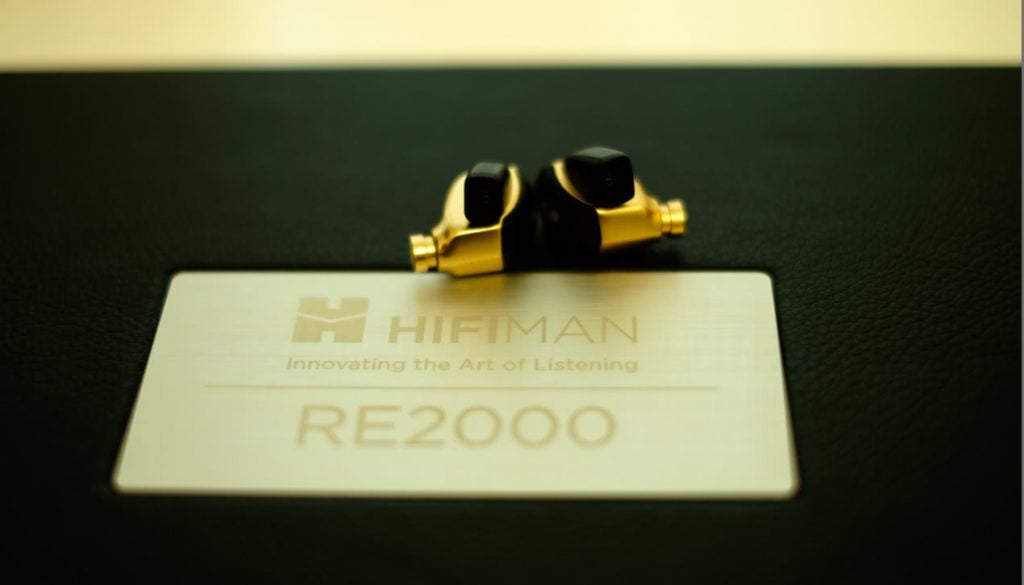 Shell size and design is very futuristic looking IMO and really should have wide appeal.  The contrast of gold and black with the HiFiMan logo has an understated boldness.
Even though they are gold they don't feel ostentatious but just convey quality.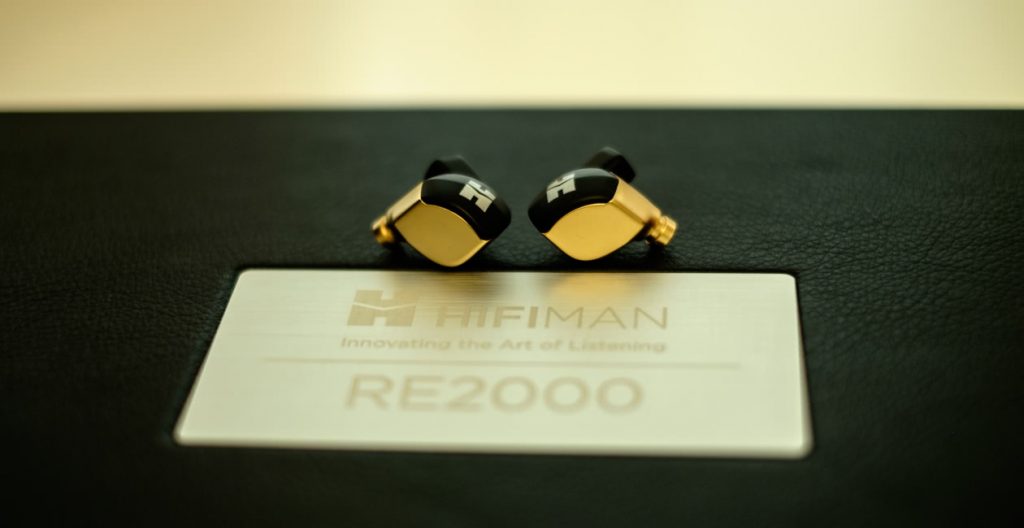 Tip selection is adequate and really can affect signature, so it is recommended you try a number of tips both supplied and aftermarket to obtain your signature preference.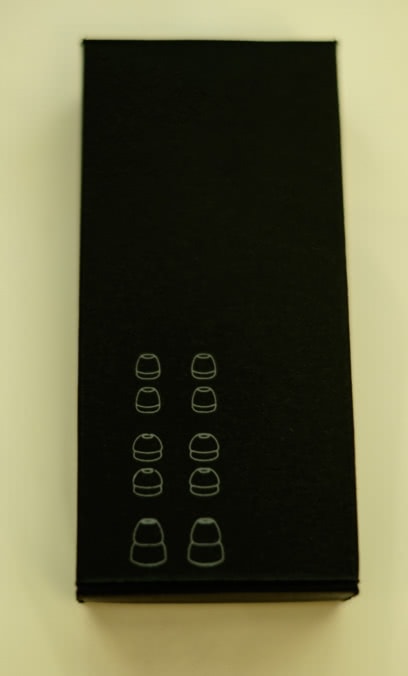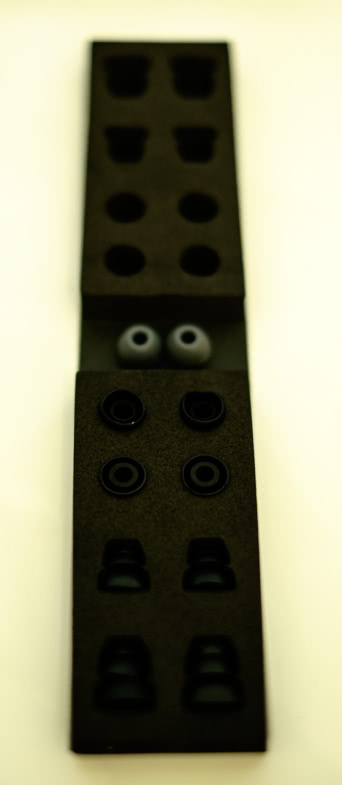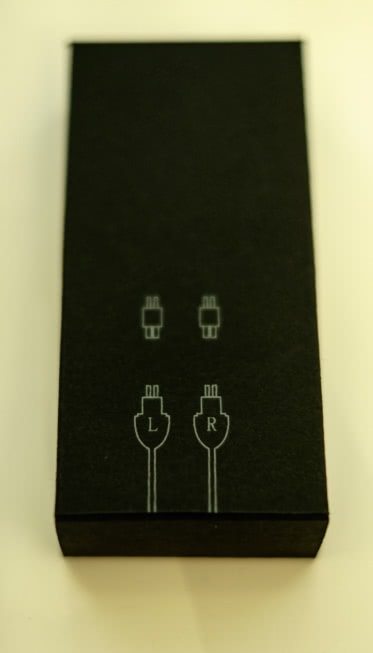 Warranty and registration cards are also supplied.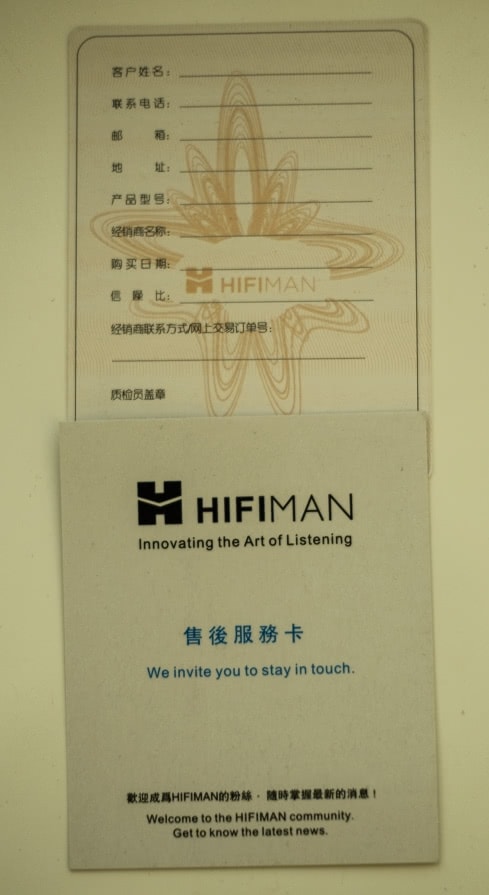 For the first time HiFiMan provide a detachable cable with the RE2000. The cable is a little thick but has a solid feel to it. A welcome 3.5mm right angled single ended jack is attached.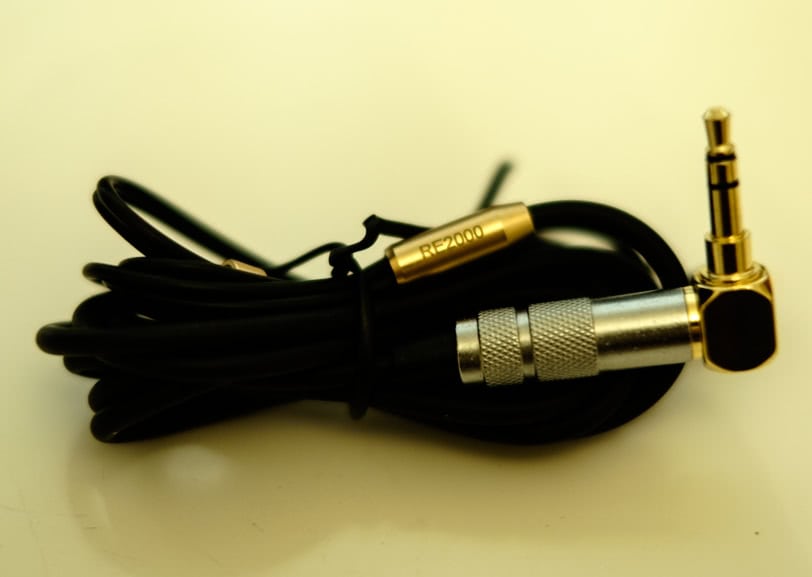 Comply tips and rubber ear guides are also included. There is also a set of cable connector parts for creating your own cables that will be guaranteed to fit perfectly.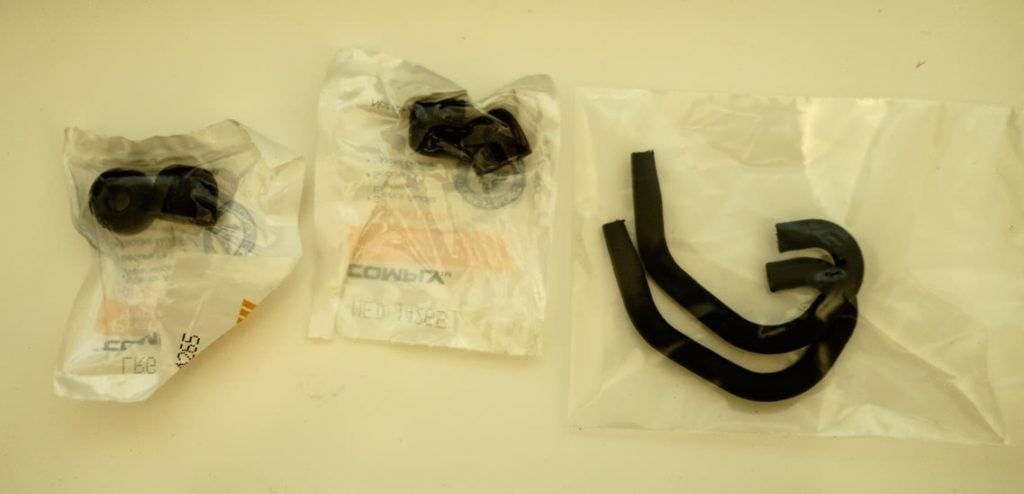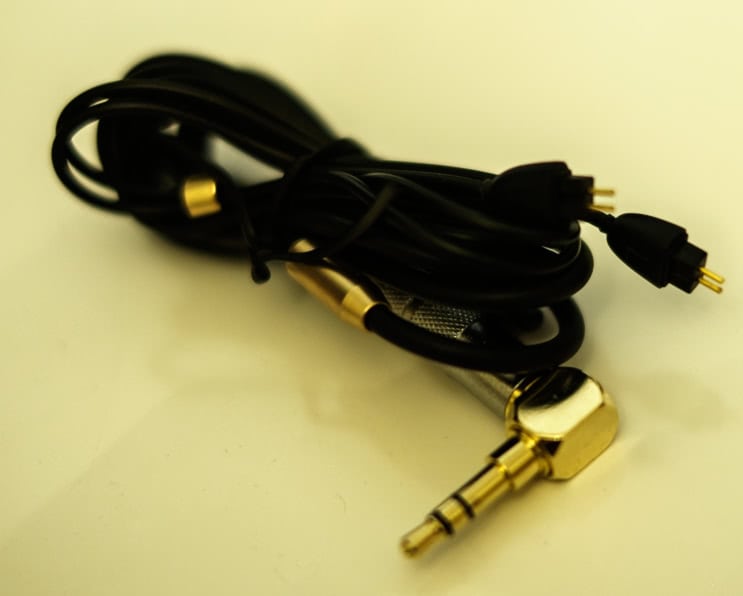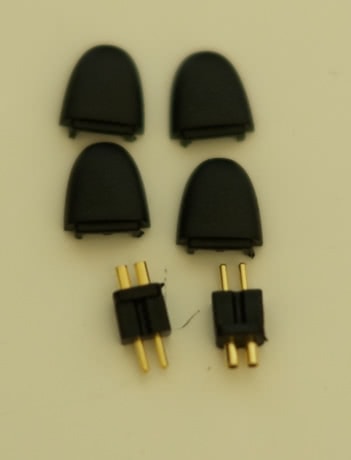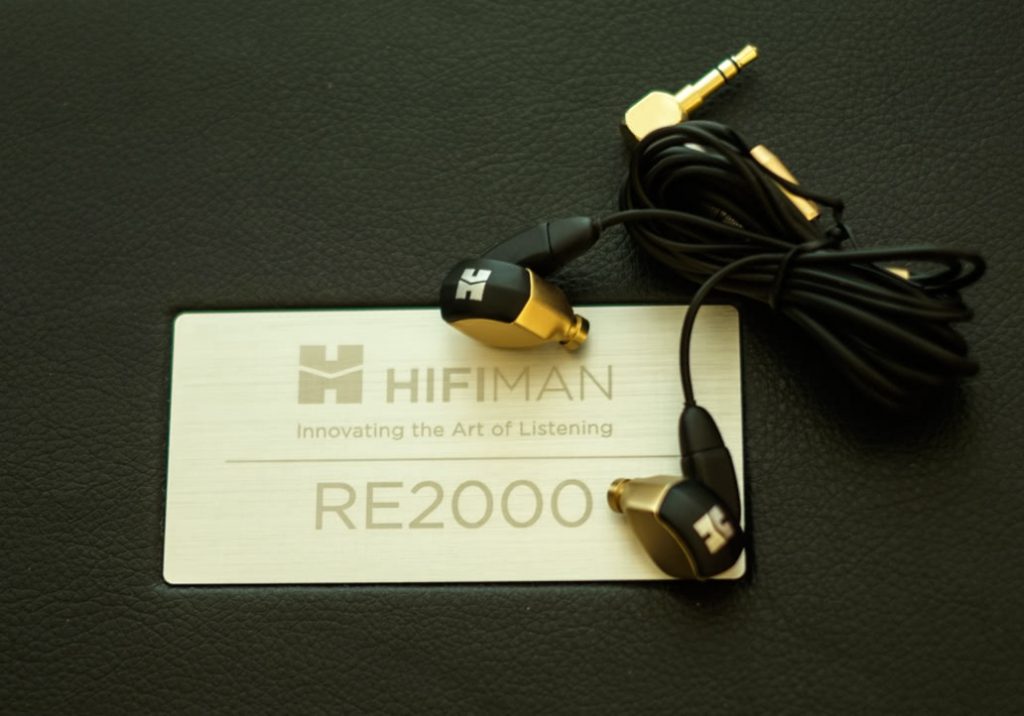 A comprehensive booklet is included also.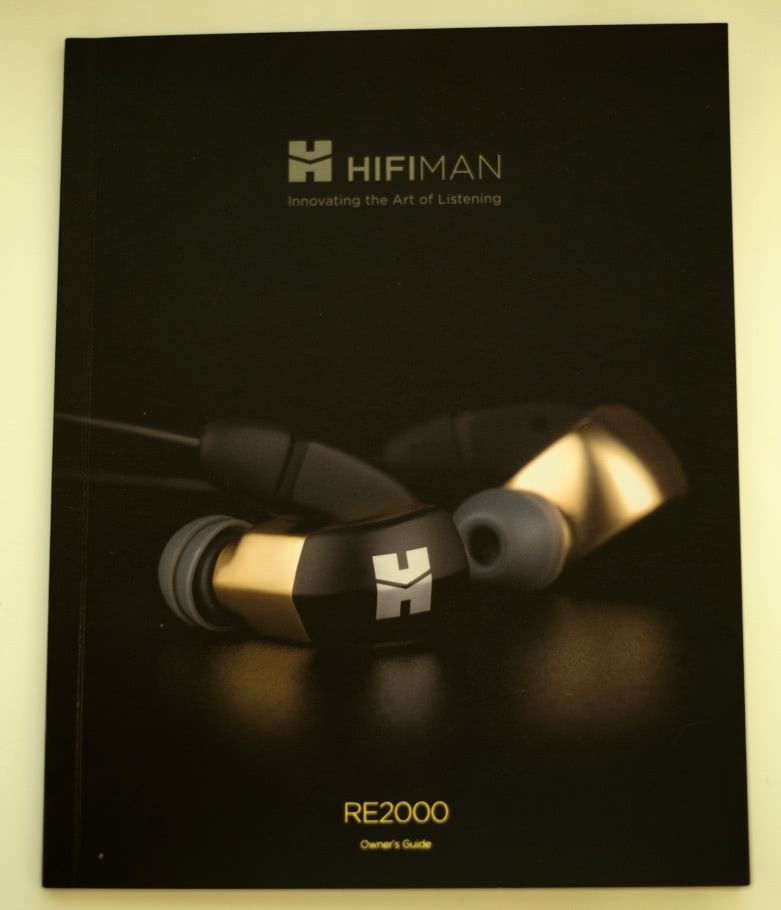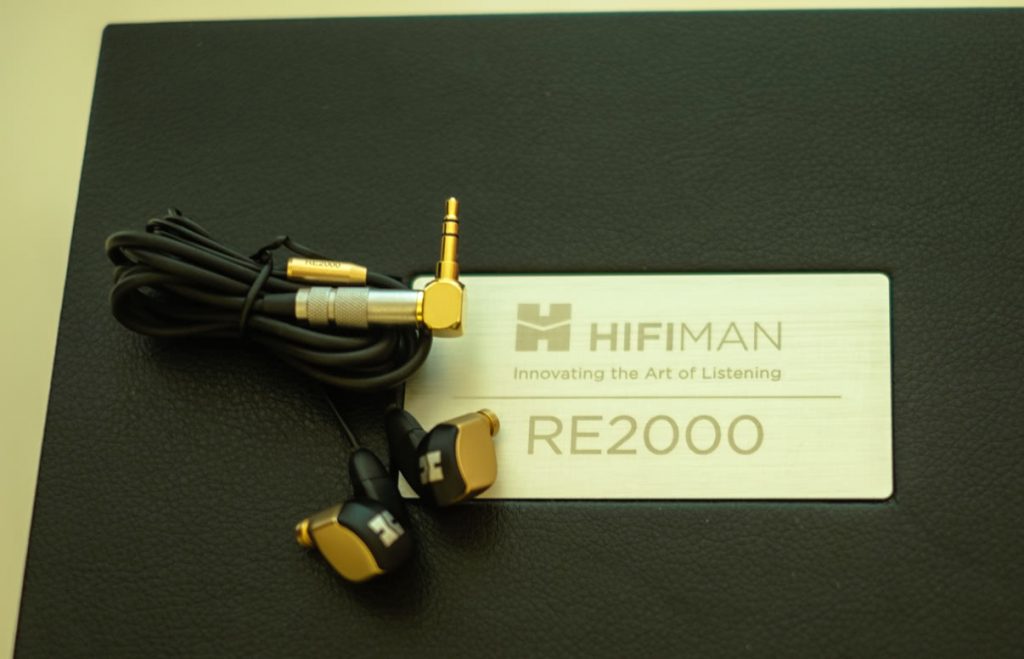 Manufacturer information:
The Ideal Dynamic Driver
The Topology diaphragm structure used by HIFIMAN greatly reduces the uncontrolled diaphragm distortions, enabling the operational performance of dynamic IEM's to an approach to an ever superior, trend towards perfect wave control.
24k Gold Edition
While Brass made for the perfect housing material for the acoustics, it did not quite convey the fine richness of its audio output. Thus, the RE2000 24k Gold Edition has been electroplated to give it a lustrous sheen that befitted the golden, rich audio quality inside.
The Perfect Blend of Acoustic Drama and Clarity
The creation of countless prototypes and user testing combined with the Topological driver pattern changes mean your ear encounters the sound wave precisely as the original recording creator intended.
Radical New Housing for a Radical New Driver
The shape of the housing is again an example of blending industrial design, comfort and a striking visual. Providing excellent fit, comfort and isolates, all to give you the most wonderful of listening experiences.
Our First ever IEM with removable cables
The RE2000 can be cabled to meet the requirements and preferences of all listeners.
Driver: 9.2mm dynamic driver in a rigid gold-plated
Housing: brass 24k electroplated gold.