q-JAYS earphones
£229.99
Pros
Engineering precision, solid build and quality craftsmanship. Great cable quality,
Reference signature with articulate detail
Refined tuning with great micro-detail
Cons
Bass presence may not be a little refined for some
Slight treble peaks but can be addressed with tip selection
Vocals a little recessed at times
Jays from Stockholm/Sweden have been passionate about portable audio for over 10 years. With a strong focus on engineering and design innovation. They have been refining and improving their products for a while, learning and evolving the listening experience. Culminating in the q-JAYS earphone release which we at earphonia.com are privileged to be reviewing.
The current pinnacle of the Jays earphone range, the q-JAYS model has custom built dual drivers built into each earphone, one tuned for the low frequencies and the other driver supporting the mid and high ranges. They also use crossover filters to smooth transitions across the drivers. With a strong focus on precision engineering and refined tuning for the reference audio market, the q-JAYS certainly look interesting. Lets see if these live up to the claims.
Packaging/Presentation/Accessories/Cables
The q-JAYS come in professional packaging with a high end finish.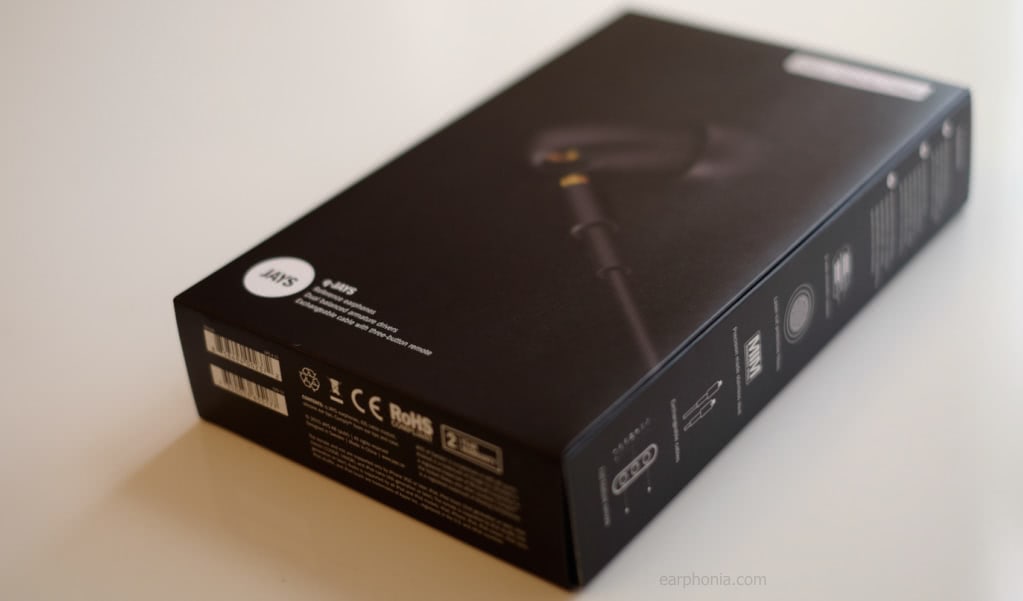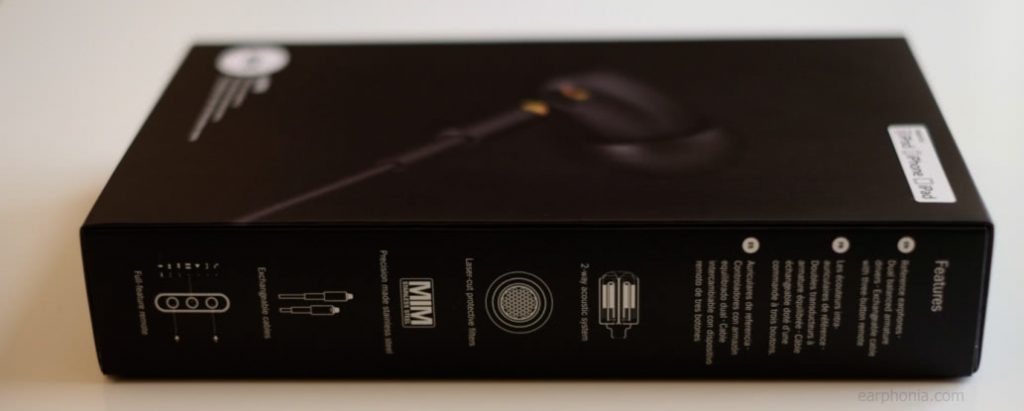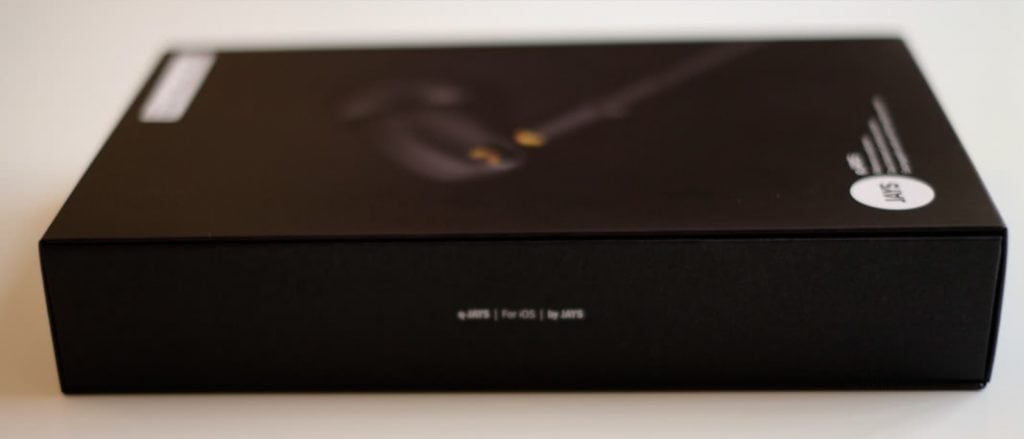 Proud of the tuning, this models stats are clearly displayed with the frequency response graphs on the back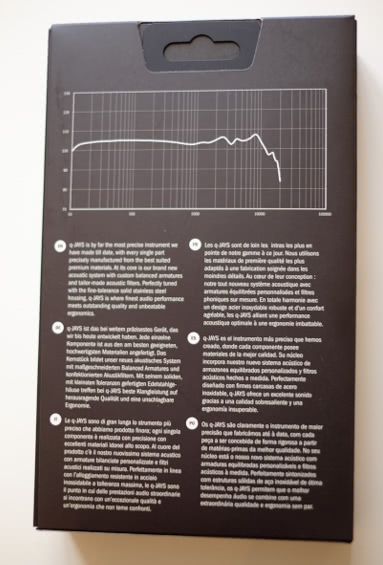 Inside the box there is an impressive hard book explaining all the details about the brand and these specific earphones along with a circular hard carry case and 2 rectangular boxes.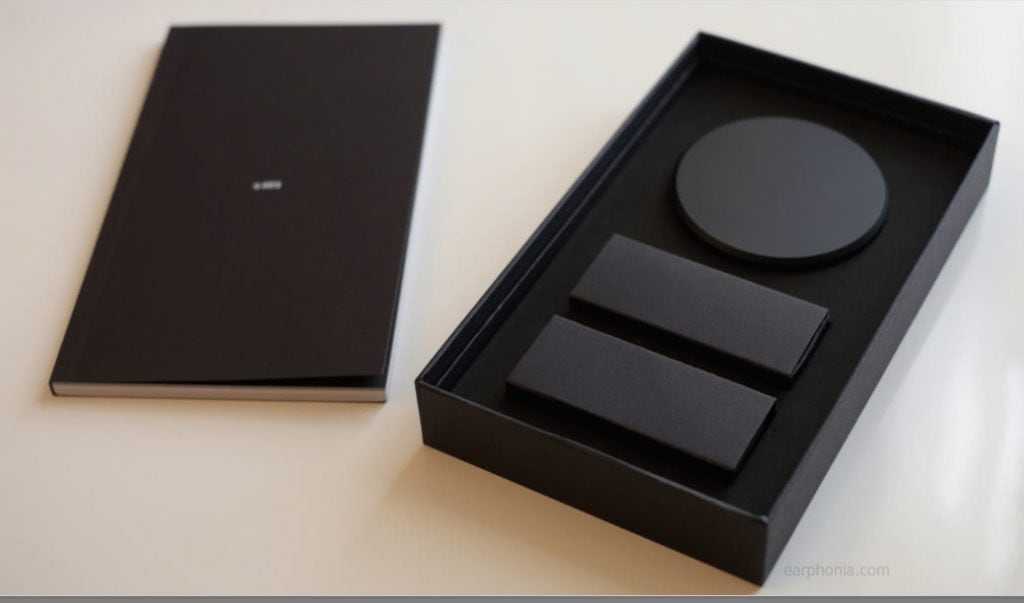 Lifting the 3 items from the case reveals descriptions of the contents in white text/diagrams. This gives an additional professional finish to the product.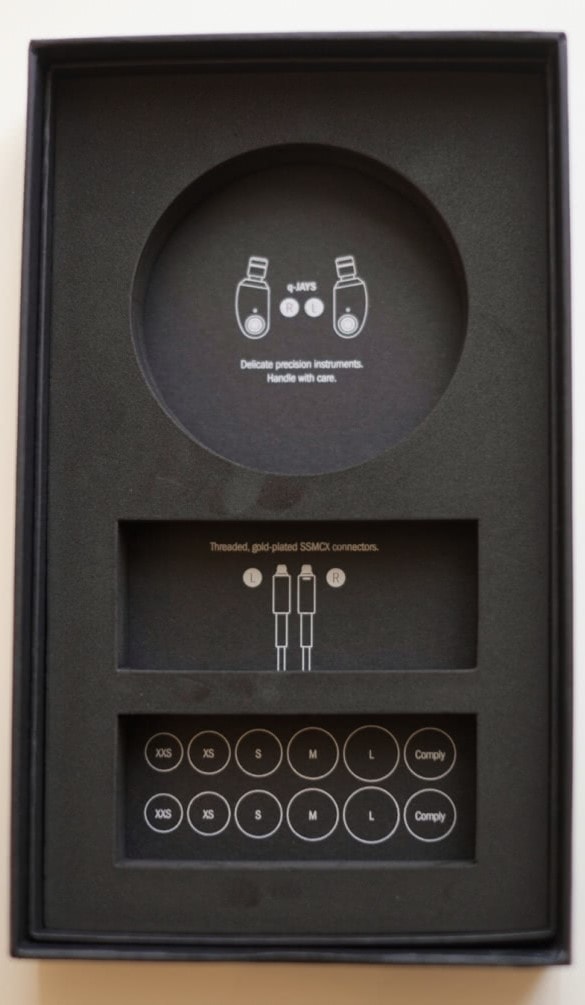 The contents are:
1 hard carry case
1 Gold plated L-shaped 3.5mm (1/8 in) + Custom threaded SSMCX
5 pairs of silicon tips and 1 set of comply tips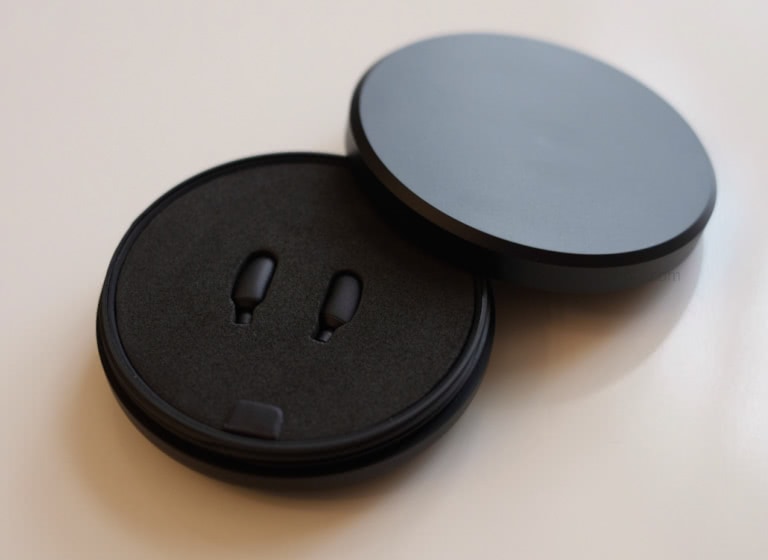 The supplied tips worked very well with my ear canal size and I achieved the best signature preference using the comply tips.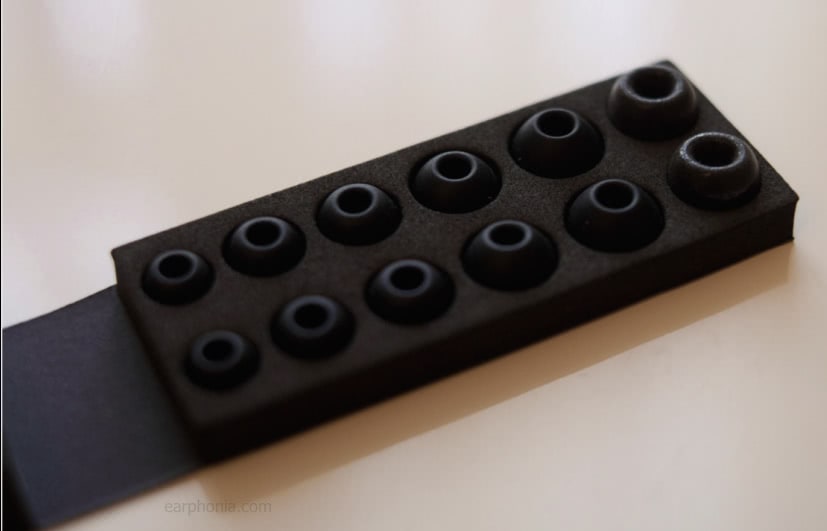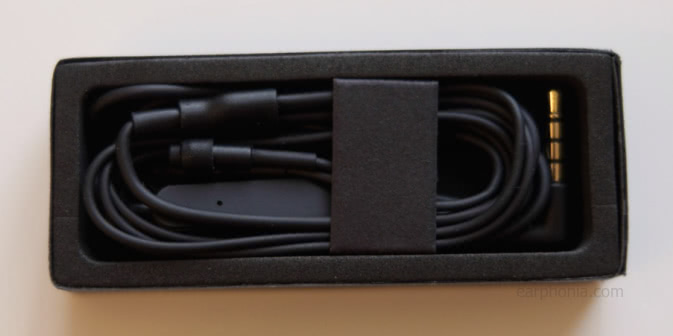 The removable cable can come in different varieties, standard audio, Android or IOS supported controls.
There is little to no micro-phonics and the single ended jack fits flush and tight on all the DAPs I tried.
The cables feature a screw type connector SSMCX and this seem similar to the one supplied by final audio design with the AKR02 model.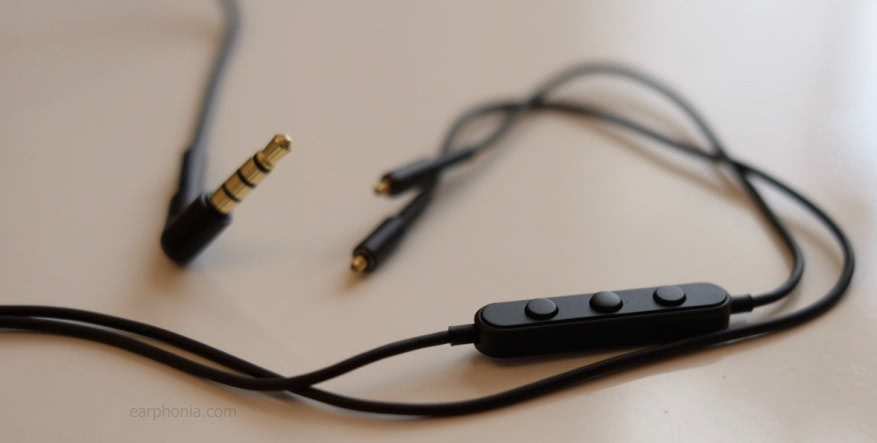 It provided a very secure fit and I can see no way for it to detach, the only downside would be lack of aftermarket cables support due to no other vendors selling these type of connectors.
I am impressed by the elegant package and great accessory set supplied.