W900 AdvancedAcousticWerkes
SGD2849.00
Pros
Extremely coherent immersive signature
Very wide staging and excellent instrument placement
Extensive design styles, excellent build quality, tunable filters to tweak the signature.
Cons
Better hard case accessory would have been welcomed
Tunable filters not available for universal versions
Advanced AcousticWerkes (AAW) is a Singapore based electric-acoustic company specialised in creating in-ear monitoring technology. AAW is recognised by the many professionals for their exquisite hybrid drive technology and bespoke custom in-ear monitor products. They closely work with sound engineers, otolaryngologists as well as many professional musicians to perfect/enhance their knowledge of tuning and in-ear monitoring technologies.
AAW have vast experience and expertise in sound engineering and have an impressive level of craftsmanship, as can be seen by the diversity and build quality of their CIEM unique designs.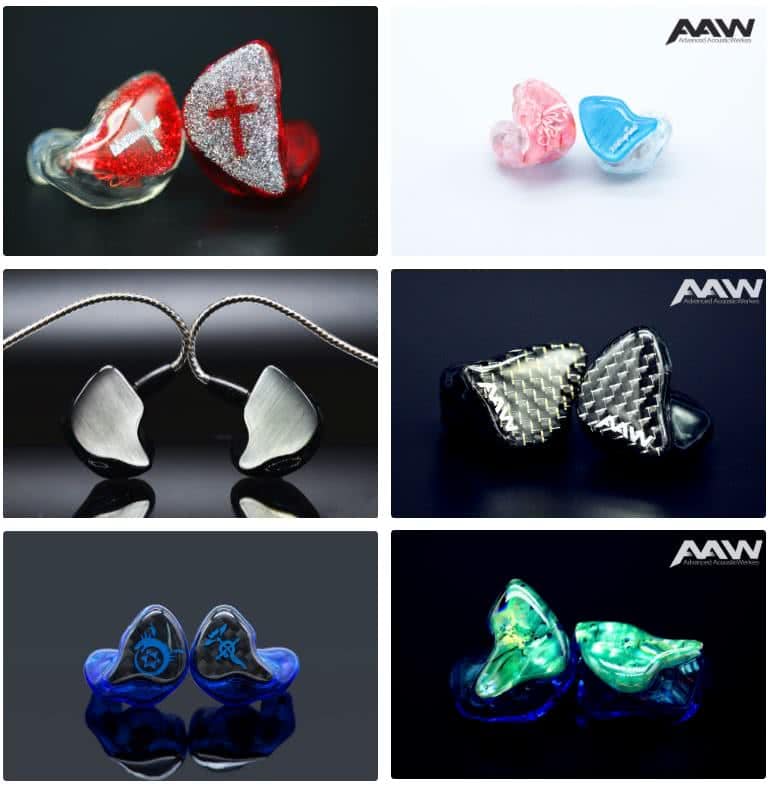 We at earphonia.com were honoured have the opportunity to experience their new flagship earphone.
The W900 Reference Hybrid Earphone
This earphone is available in both universal and custom shell option.
We selected the custom option and elected for an impressive bold design.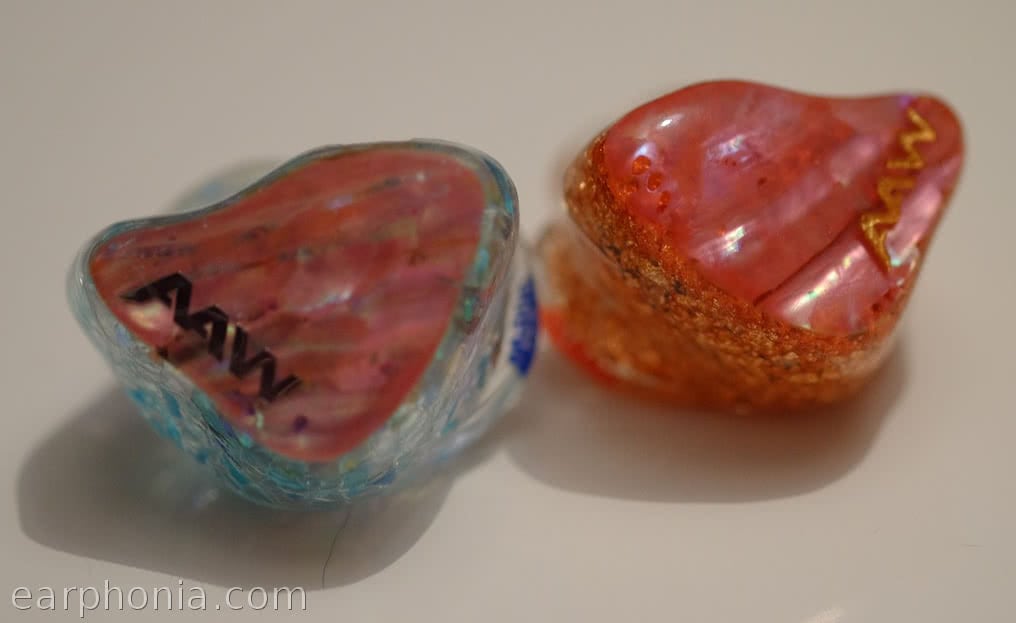 Left Shell Aqua Pearl Chips and Right Shell Copper Flakes – both with mother of pearl face plates.
They have many available options for shell and faceplate styles
Alternatively you can supply your own faceplate images for an even more exclusive unique earphone.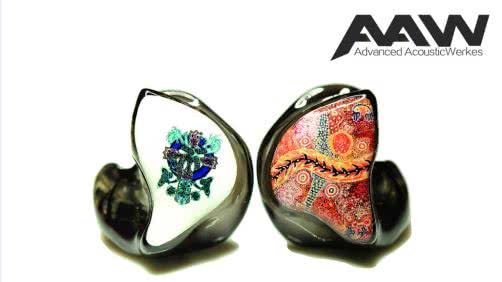 Packaging/Presentation/Accessories/Cables
As I elected for the custom version no tips were supplied but you will get a selection of Tips with the universal version. The W900 CIEM comes in a square hard box with an outer box AAW logo attached to it and precisely machined foam inside protecting your earphones. I cant see anyway these could be damaged in transit.
The accessories supplied are:
46″ Null Audio Ethos Cable (4 Braided and Detachable)
Plastic AAW Carrying Case
Cleaning Brush & Cloth
Flight & 1/4″ adapter
60 Days Refit Guarantee
2 Years Limited Warranty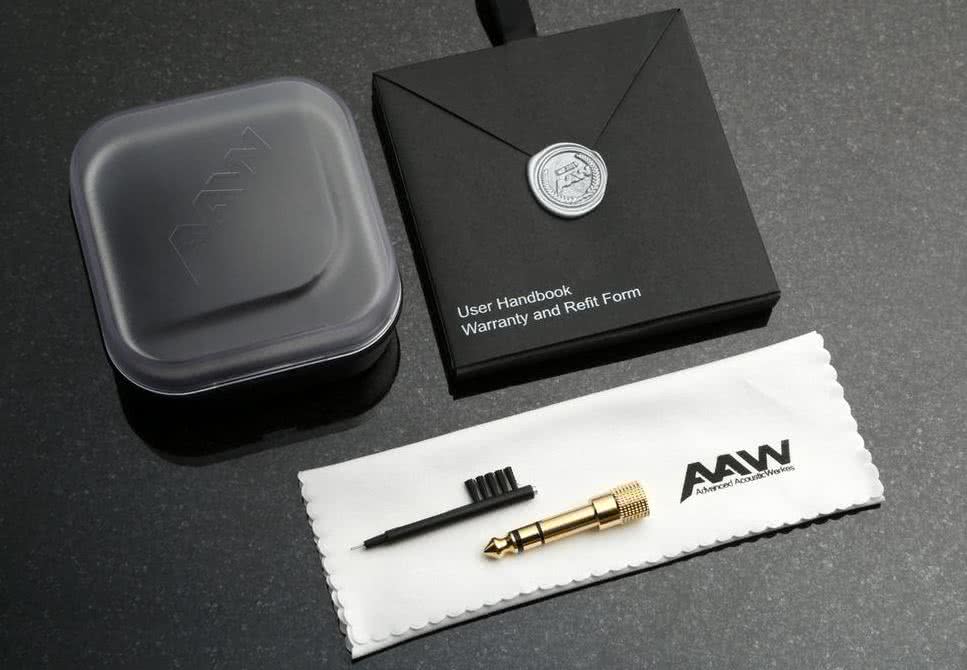 It would have been great to see a Pelican Case or Otterbox supplied for this tier of earphones.
Cable
The cable supplied is a 46″ Null Audio Ethos Cable (5N OCC SPC) with 4 Braids, 3.5mm single ended jack and standard CIEM 2 pin connectors.
Cable specification:
Wire Color: Clear with silver wiring
Conductor Material:  5N OCC Silver Plated Copper
Connector Material: Brass /w gold plating
Plastic Material: ABS/TPE
It is the same cable supplied with all their Reference range of earphones.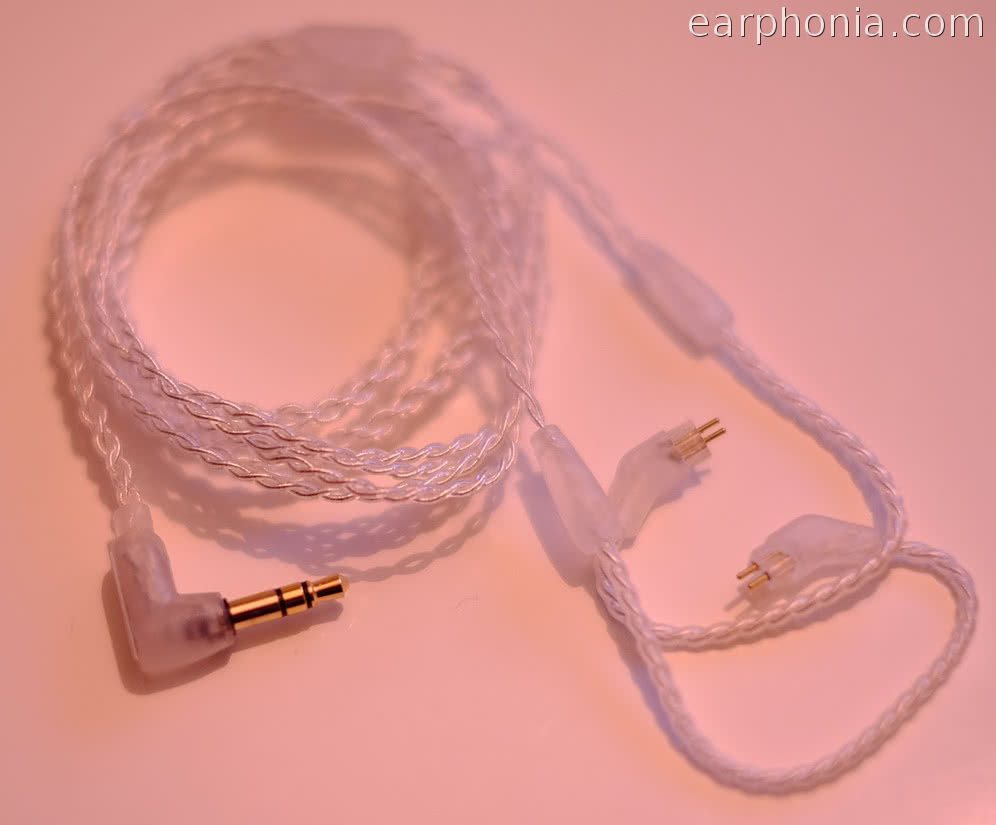 Cable braiding is tight and very flexible, it has a high end soft flexible feel, similar to the Brimar reference series of cables. A nice touch is the inclusion of a chin slider attached to the left cable, the will help secure the cables for those who like to use chin sliders.
It has a right angled jack which has a tight fitting connector as well as reinforcement to help stop any breaks due to over flexing.
The signature produced using this cable is neutral to airy and is very well suited to the W900 earphone.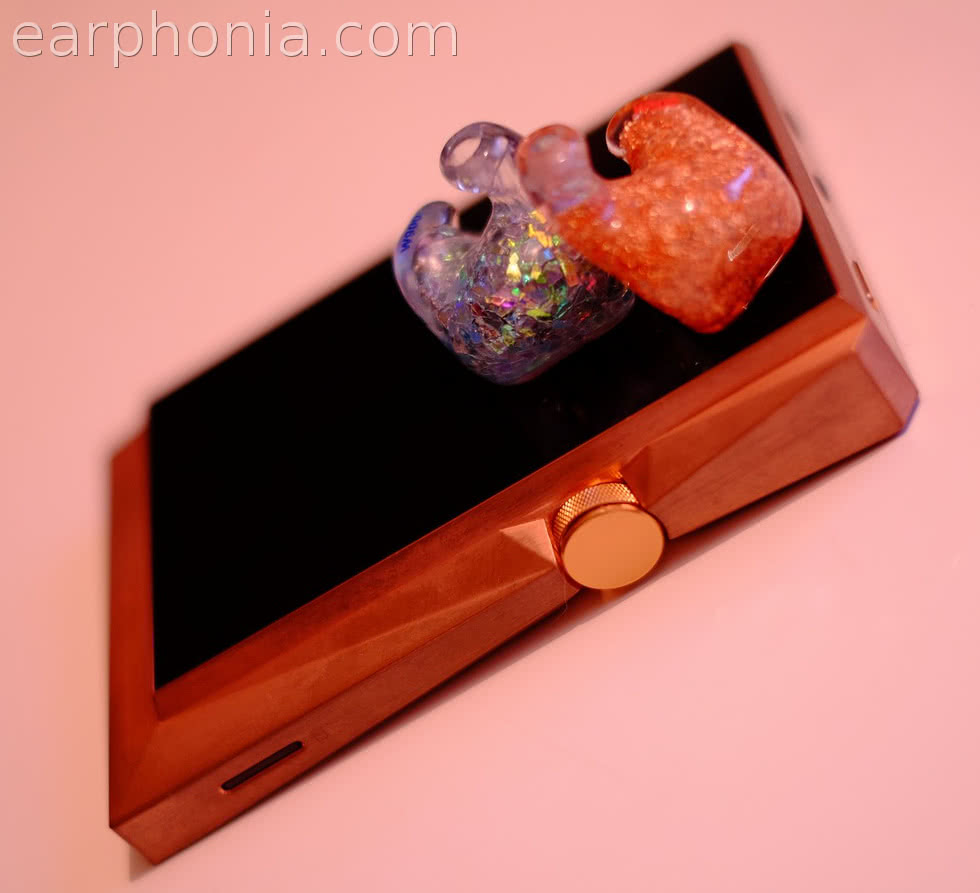 I experienced little to no microphonics and the shells were always securely connected with the 2 pin connectors. I can see myself using this cable with many other earphones and have no negative comments regarding it. In fact when Null Audio officially launch it I would welcome a few more of these in my collection.