Build Quality, Design and Fit
Electing to choose a rather vivid design combination, we were a little apprehensive of how they would look in real life. The time of unveiling gave rise to a moment of elation as all our fears were put to rest.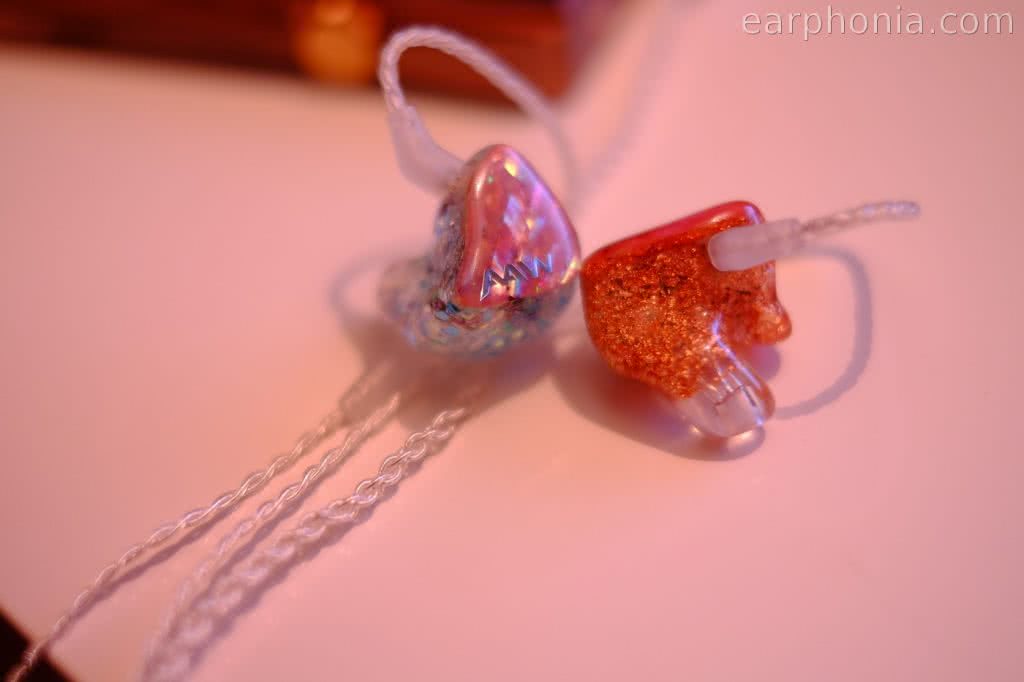 AAW have produced a bold design masterpiece, the aqua pearl chips shimmering with a myriad of reflections, which are somewhat hypnotic to observe as the colours flicker and change with rays of dancing light.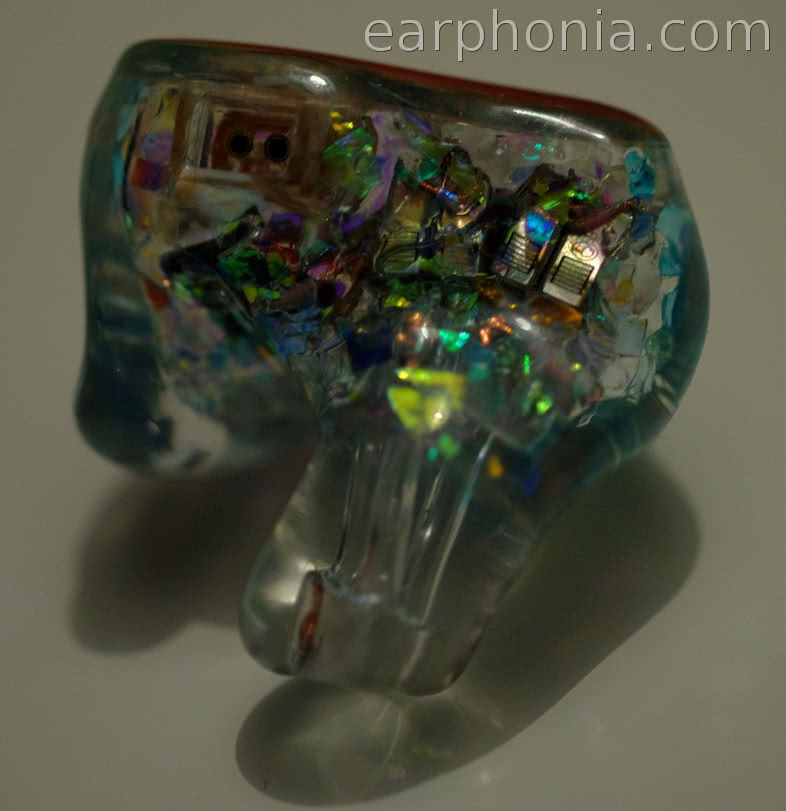 The copper flakes in the right shell are well placed and give the illusion of the shell being heavier, it is easy to identify the right shell.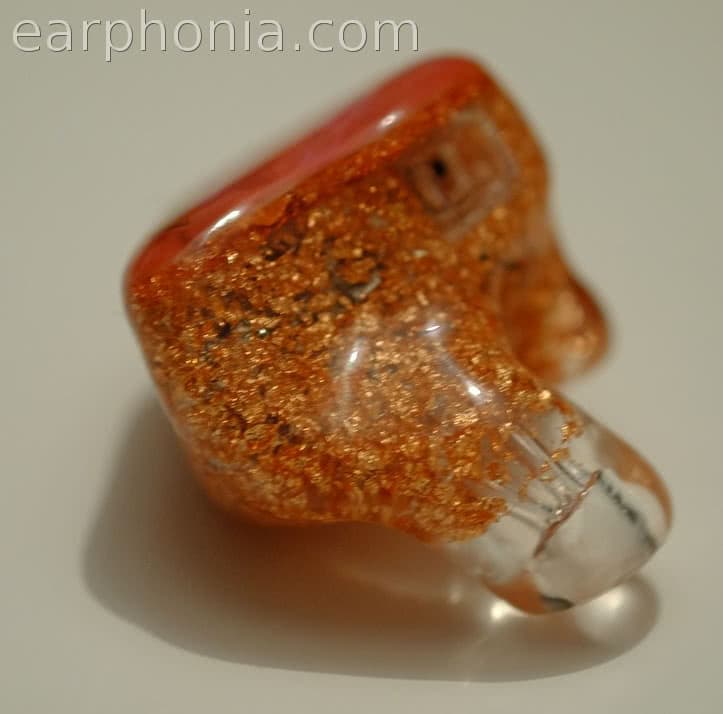 A conscious choice of reddish colour selected.
The mother of pearl faceplates have a strong pink undertone, tilting them to reflect the light gives the unmistakable iridescent shimmer associated with this special material.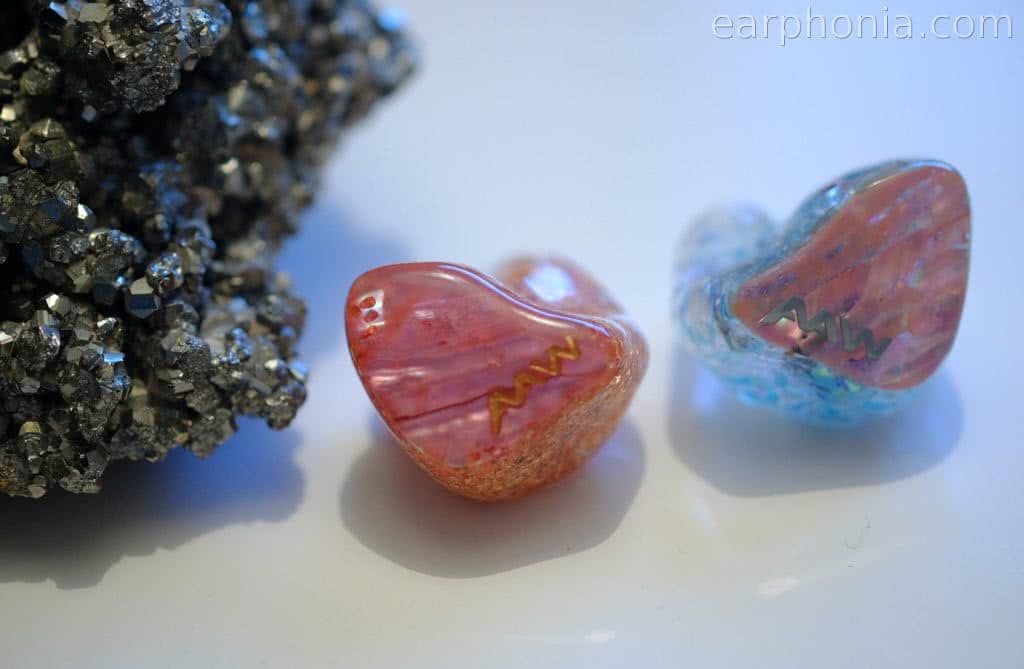 My experience with many custom earphones has not been the best, in terms of historic fit issues but I am delighted to say that the work done by AAW on these is exceptional. These fit flush and tight without being painful or too deep. An excellent seal is achieved.
Like most professional custom earphone makers AAW offer a refit service to ensure you get exactly what you expect. This was achieved for me straight away with the excellent work carried out by their team and no refit was needed.
The shells had no imperfections at all that I could identify and the acrylic used is strong and has a high quality feel. Everything is really smooth and polished, no seam edges protruding. Each ear nozzle have the bore holes set back a little, leaving a little pocket/hollow.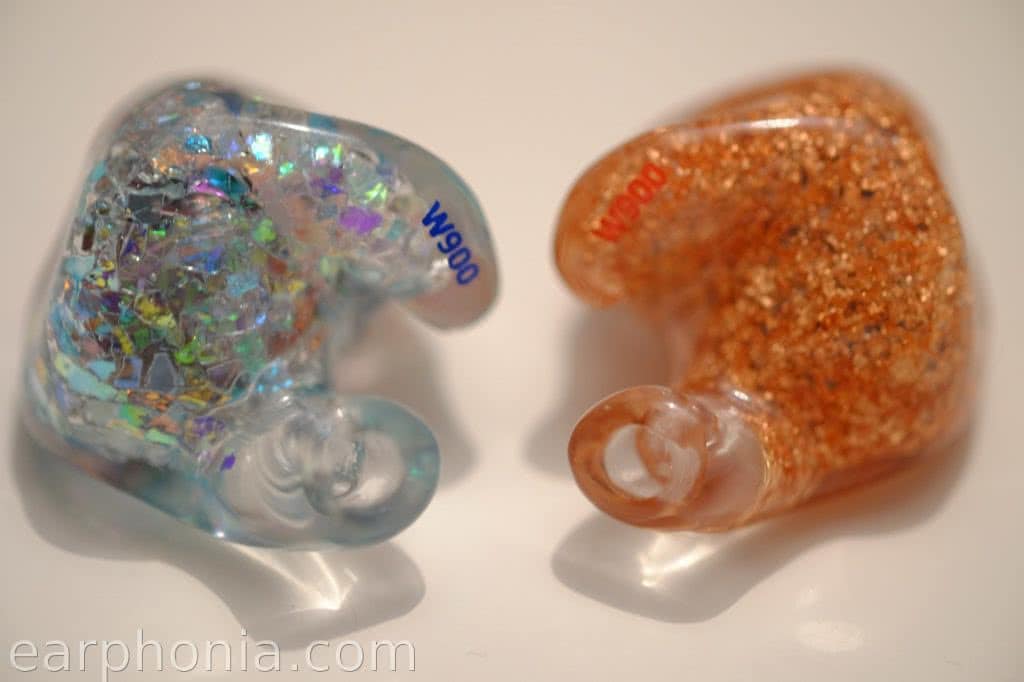 This is intentional, as the geniuses at AAW have designed a set of different filters to assist with tuning preferences.
Instead of simply using acoustic filters to adjust the amplitude in these frequencies, the hollow space above the nozzle will take these tunable filters to influence how the treble and upper-mid range presents itself.  There is a very interesting feature that I don't believe any other CIEM has currently.
The filters were not complete at the time of this review but I will be getting them as soon as they are finalised (very soon I am advised), so I will update my impressions and experiences when I get them.
The tunable filters will only be available for the CIEM versions as there is simply not enough space in the universal versions to accommodate them.
As you can probably tell I am very happy with the build, design and fit of these high end flagship earphones. I see no way that this area could be improved upon and with the vast array of plate, shell design combinations, I'm confident all tastes will be catered for.
Burn in
We use 250 hours as standard burn-in for all our earphones and we used the  'YY Pro Audio C2x  Advanced earphone run-in machine' to help take on this task.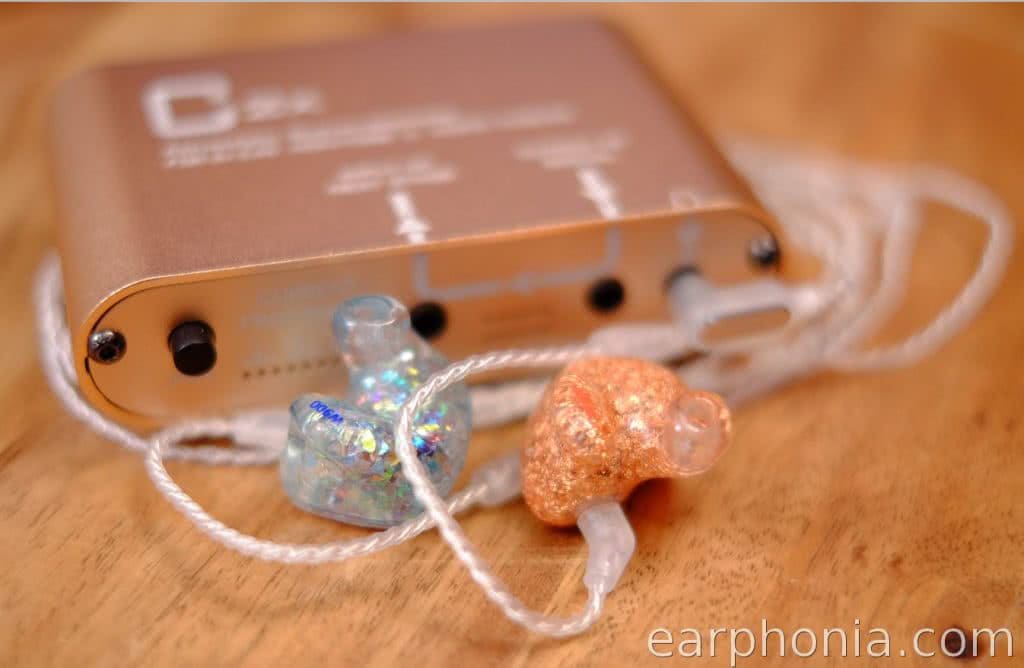 We used this to break in the W900 earphones.
 Digital Audio Player Pairings
Pairing with the Astell and Kern AK380 Copper player
Transparent articulate pairing with the elegant Astell and Kern flagship player, spacious and wide signature synergy.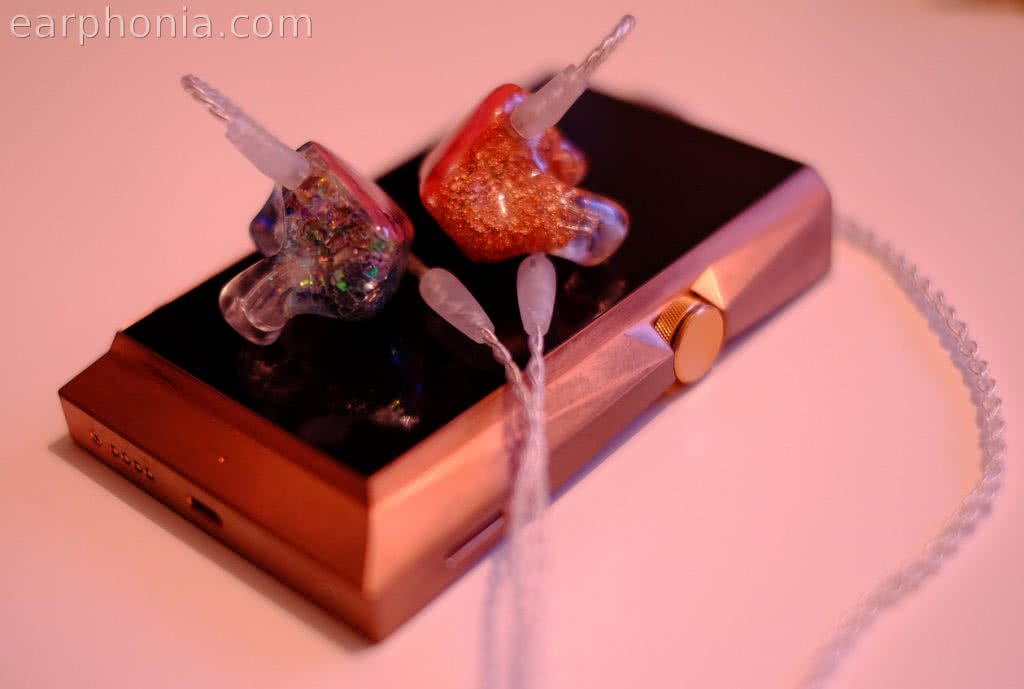 Pairing with the newly released Sony NW-WM1Z digital audio high end player
Currently becoming my favourite DAP of recent times. The pairing with the W900 gives a very natural signature and lifts the neutral character with slight warmth.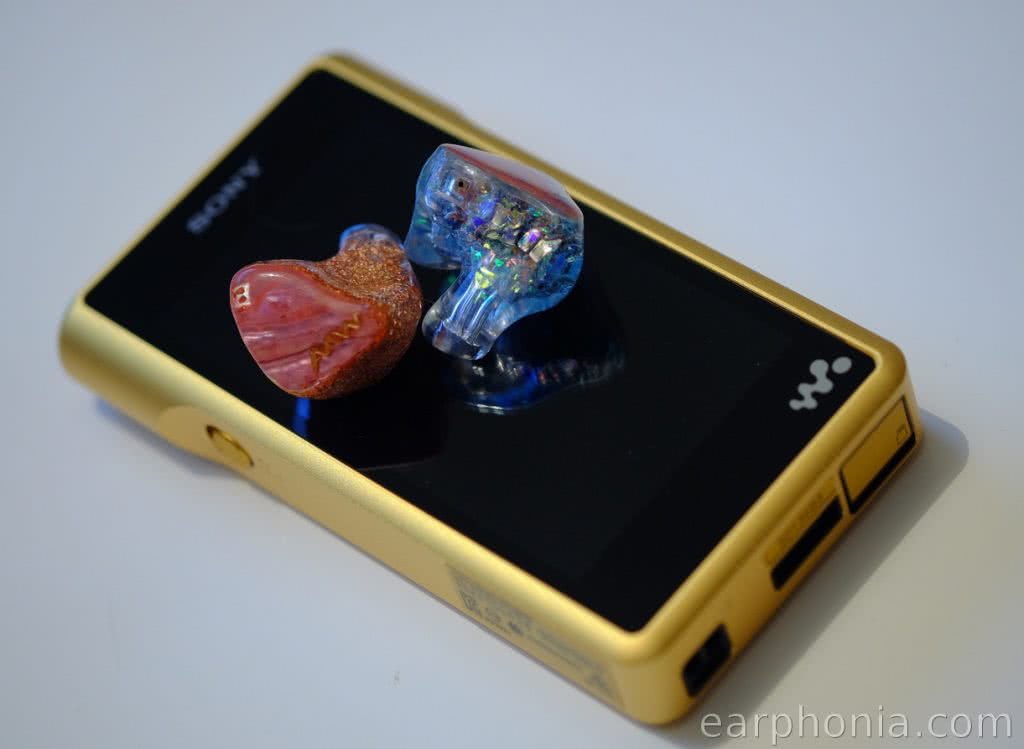 Pairing with the Chord Hugo
As expected the excellent Chord DAC exhibits its reference signature, extremely detailed and refined, slightly more airy.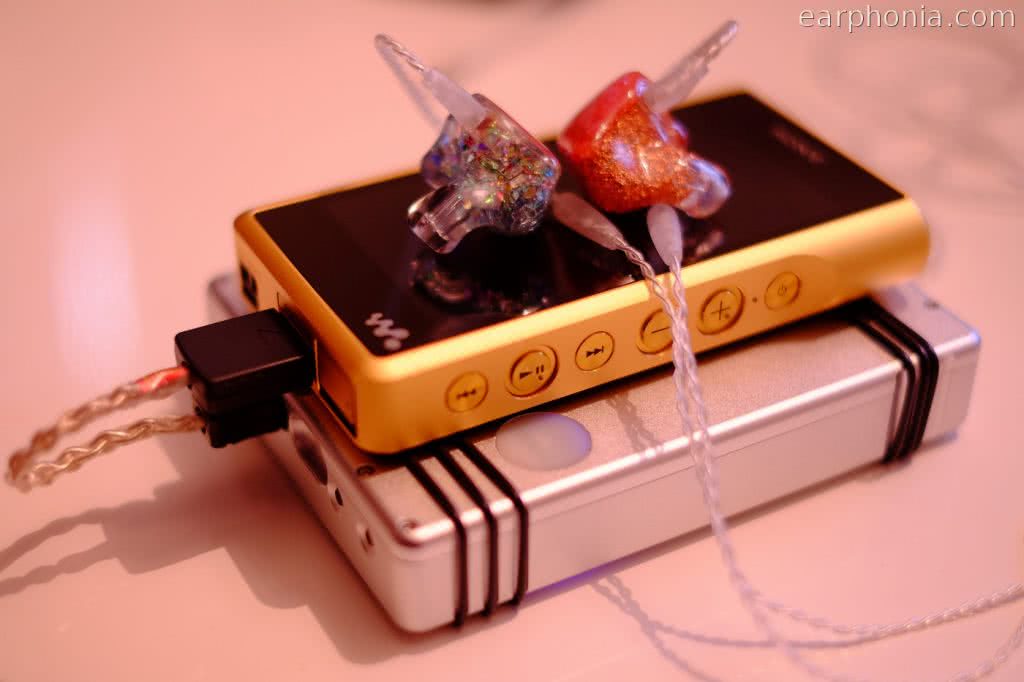 All paired well with the W900, but my preference was with the Sony NW-WM1Z flagship digital audio player. The rest of the review is based on this pairing.