The team at earphonia.com will be reviewing a number Campfire Audio earphones over the coming weeks.
Thanks goes to the team at ALO Audio/Campfire Audio for giving us the chance to experience these excellent high end audio items.
Starting with the Campfire Audio Vega earphone.
Unboxing: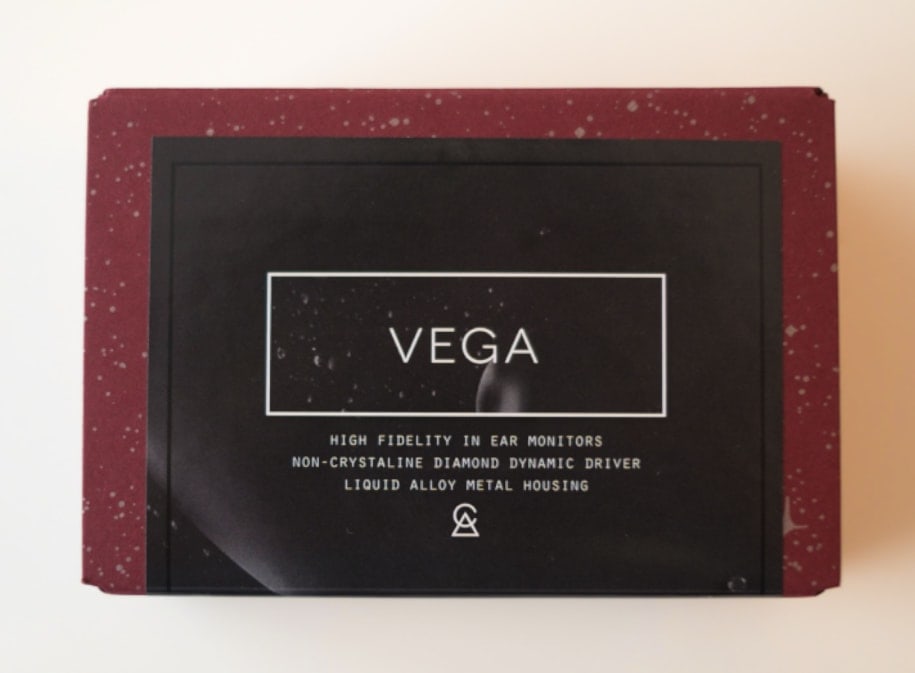 Authentic Campfire Audio Earphone Packaging.  USA Made "French Paper Company" Paper. Printed Locally in Portland, Oregon USA. Authentic Warranty Number Sticker – Matches Interior Warranty Card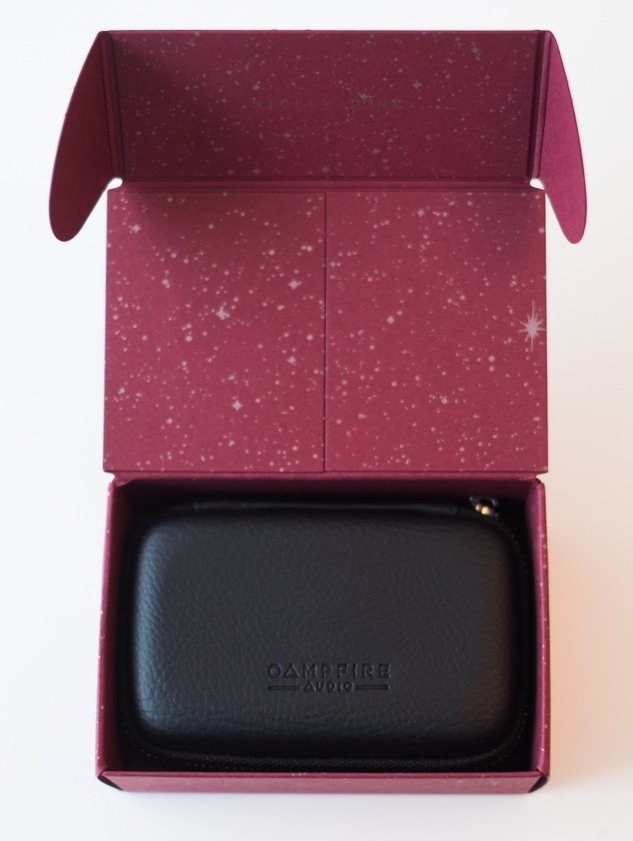 Campfire Audio Textured Black Earphone Case.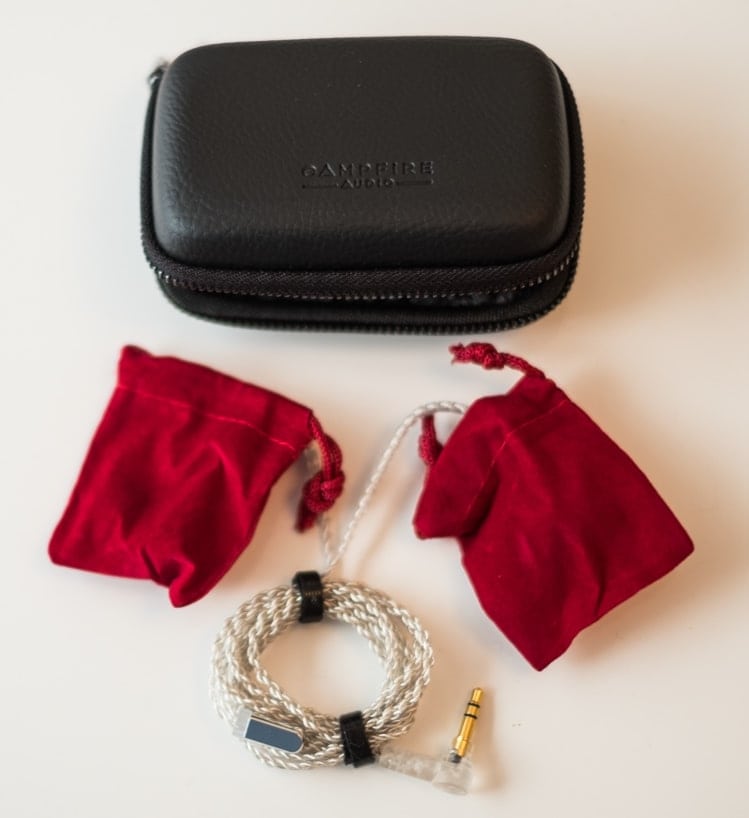 Campfire Audio Litz Cable – Silver Plated Copper Conductors with Berylium Copper MMCX and 3.5mm Stereo Plug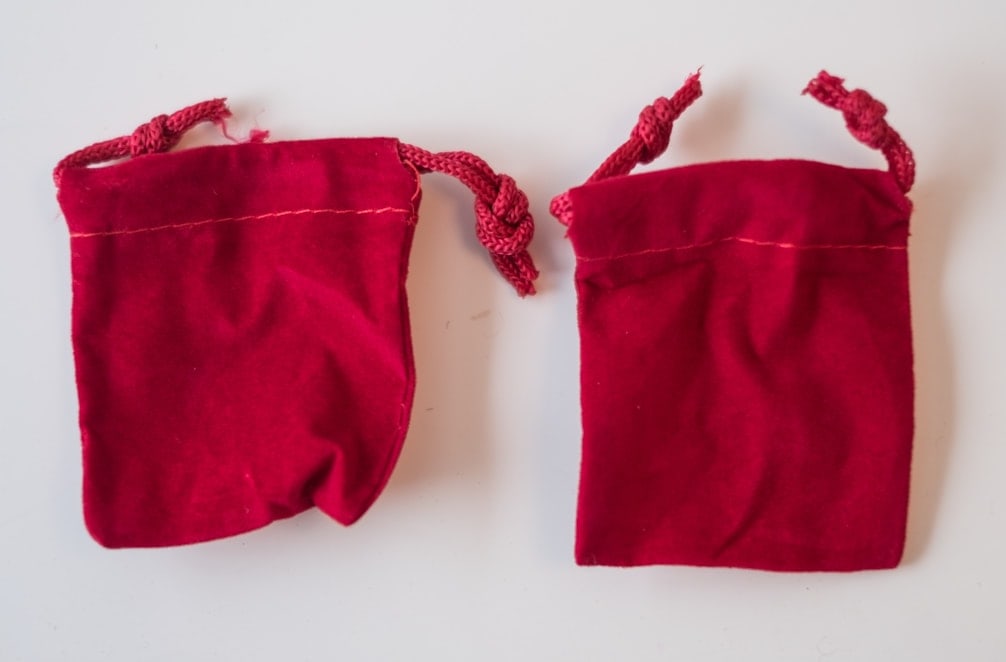 Drawstring  Protective ear piece cases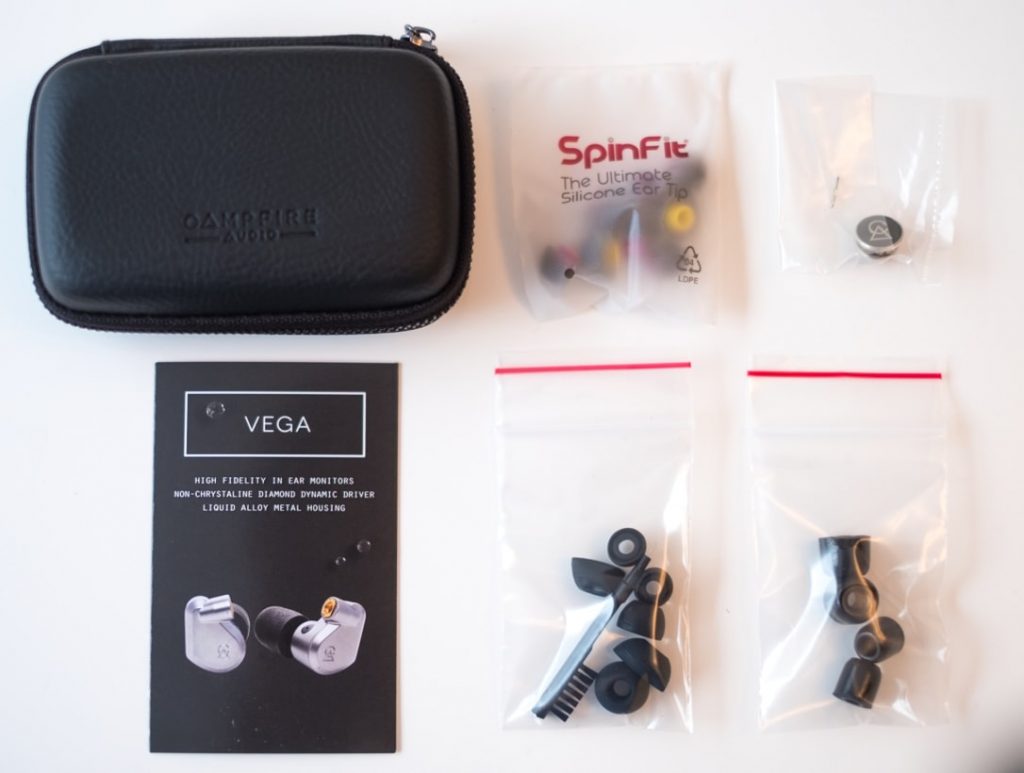 SpinFit Tips (xs/s/m/l) – Campfire Audio Earphone Tips(s/m/l) – Silicon Earphone Tips (s/m/l) – Campfire Audio Lapel Pin – Cleaning Tool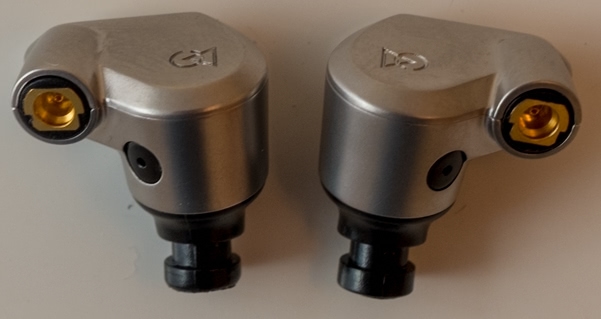 Vega is offered with a PVD 'Clear Sky' finish. This visually appealing and long lasting finish keeps your Vega looking great for years to come.

Our custom Beryllium Copper MMCX eliminates the traditional shortcomings of the connection and harnesses all of its benefits. Beryllium Copper provides a robust mating mechanism; one that is typically made from soft brass. This selection of a harder material extends the life of component and the earphone.
Close attention to detail is critical to delivering you the superior musical experience from our earphones. We test and pair each individual earphone, Left and Right, to establish its conformity to our firmly established tuning and performance criteria. The result is a pair of earphones made for each other that you can feel good about.
Design, Ergonomics and Build Quality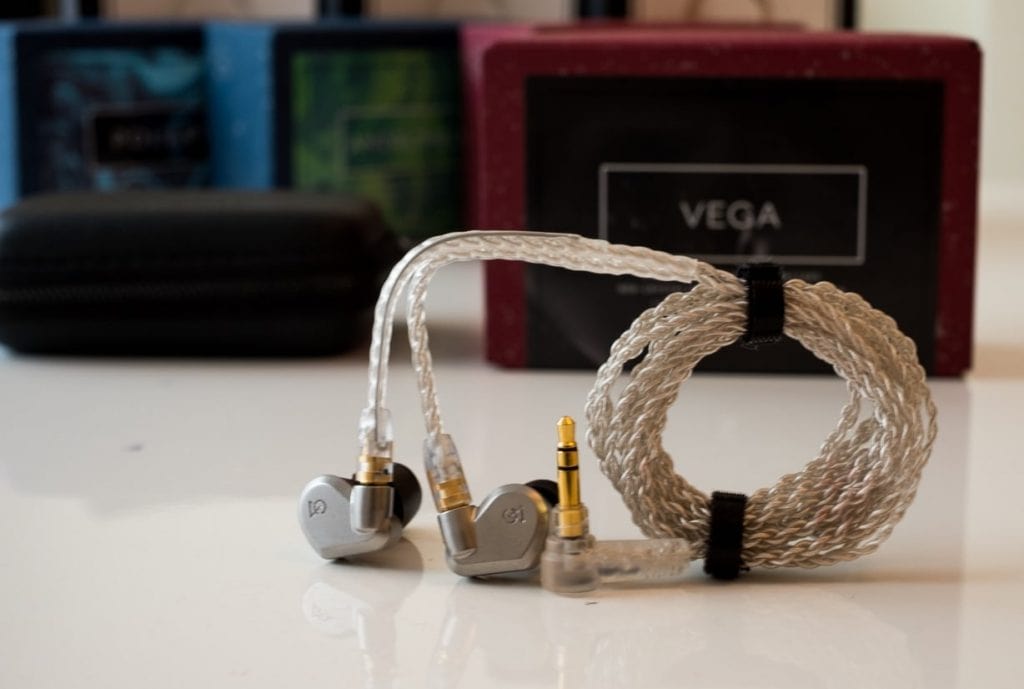 The construction of the Vegas is topnotch. Period.  The metal shells are beautifully made, are tiny, light and the rounded edges makes a big difference between them and the Andromeda's in terms of comfort, I could use them for hours without noticing them.
They come with stock Litz Cable, which as I said in my previous Alo Audio Cables shootout for earphonia.com, is my favourite stock cable, in terms of ergonomics and build quality. In addition I found tonally, it pairs really really well with the Vegas.  In fact, Vega is one of the few flagships I've tried that didn't need a custom cable to at sound best, on the contrary they sound more coherent and balanced with Litz Cable, than with more expensive custom ones.
For tip selection I recommend to use them with comply tips which help to tame some occasional sibilance.
Specifications:
Driver: Amorphous Diamond Like Carbon Diaphragm Single Dynamic
Frequency Response: 5Hz–22 kHz
Sensitivity: 102 dB SPL/mW
Impedance: 17.5 Ohms @ 1kHz
Connections: Beryllium / Copper MMCX
Housing: Liquid Alloy Metal Shell