Sound Signature:
As always the most important part of any earphone review is the sound signature.
Prior to any assessment we use 250 hours to burn-in for this earphone.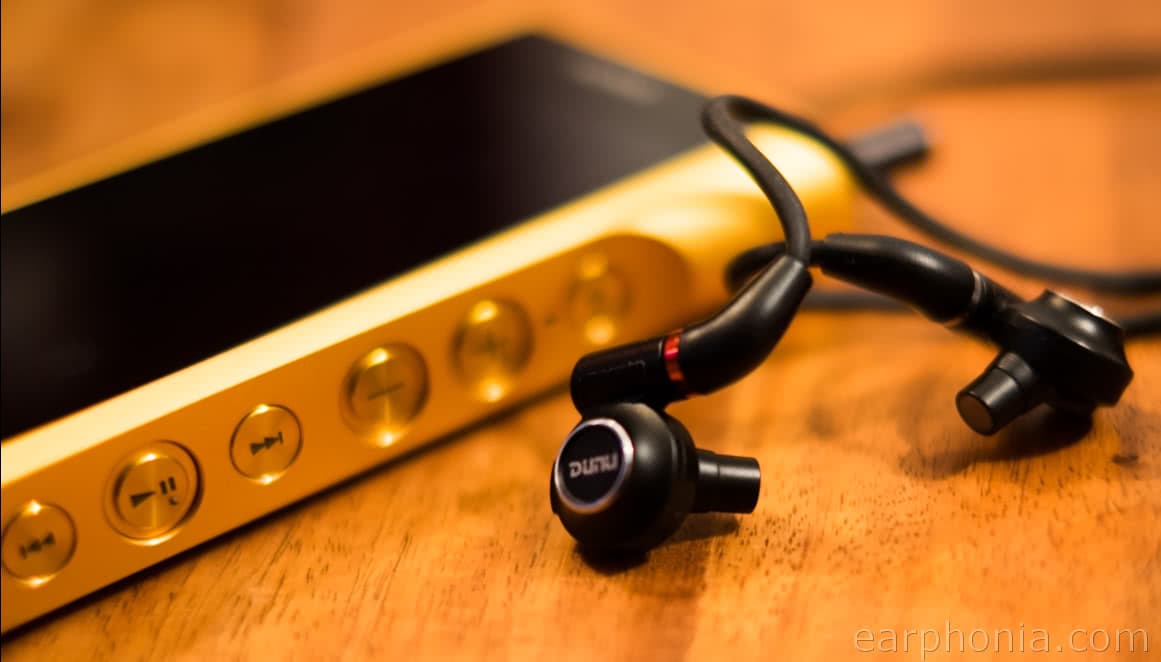 Let me start of by saying straight away that tip selection and fit is essential to getting the full experience from the Dunu 4 driver earphone.
At first it was difficult to get a good fit but after some tip rolling and testing I attained a secure fit. Using the stock supplied darker tips, they provided better resolution than the Complys or Spin-Fits for my overall experience. I recommend you try your full suite of tips before making any signature judgements as there was quite a large impact on signature.
So how is the signature, now we have a nice comfortable fit.
Let me go through the familiar band of frequency ranges that all us portable audio fans are interested in.
The Dunu earphone has solid low end extension and slightly lifted tuning in this region. This results in excellent raised sub bass giving powerful texture and weighted presence. The deepness is not distorted and retains a smooth textured depth.
Bass is tight and punchy with a dynamic character, not overly dominating but full and with kick. There is a little resonance fluctuation but nothing to be worried about. In conjunction with the raised sub region, I have no complaints about this area of tuning and I'm sure it will have ideal strength and energy for many in-ear listeners out there.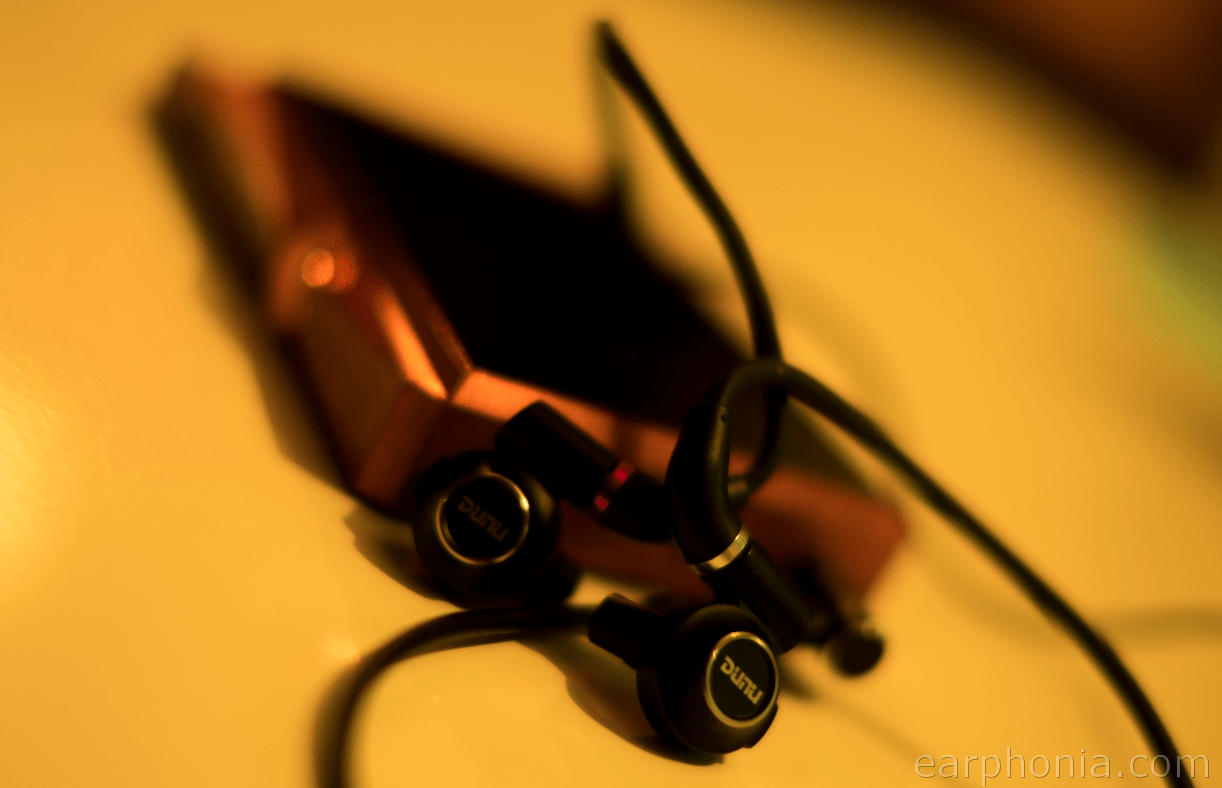 Lowermids are slightly recessed giving the bass even more extension, this results in slight veiling of some instruments but this is a trade that I am comfortable with.
Mids are elevated and forward giving excellent focus to vocals and a rounded wider feel to some instruments. This region directs the listeners focus as it stands out but holds its overall cohesion with the rest of the frequency ranges. At times it is a touch fatiguing for longer listening sessions however does give a level of signature richness all round.
Uppermids are also lifted and results in an energetic feel which is dynamic and has excellent fast attack, this is ideal for certain fast percussive tracks and EDM. My preference would have been for the decay to extend a fraction more to soften the impact a little. As my musical tastes are a lot more laid back but I'm sure a lot of listeners out there will really welcome the energetic control the DK-3001 has.
Treble detail is precise and tightly controlled with quick decays, on occasion there is slight peaking but not anything to be worried about.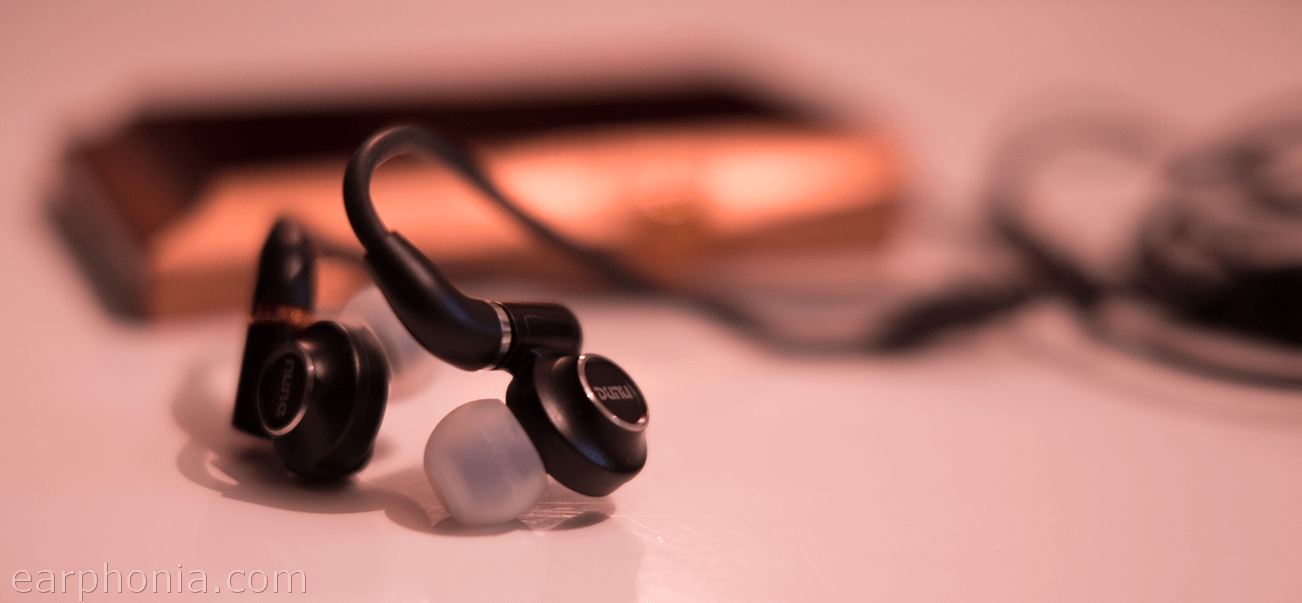 I am a big fan of sound stage presence on earphones, it is not always easy to achieve, too much and everything sounds distant and a bit artificial, too little and breath of signature is lost. I am pleased to say that the tuning of the DK-3001 hybrid earphone in this area is very refined. Sound stage presence is impressive and full with a strong surround presence, not too distant or holographic but extended and wide.   Even though it is full in character, it doesn't feel forced or muddied and instrument positions are well placed.
Clarity of detail and resolution accuracy is clear and forward but due to the elevated midrange and slightly weighty lower end, the detail is not clinical or over analytic sounding. The balance of the resolution in conjunction with the forward presence is well suited to my tastes.
Overall I think Dunu have done a great job on this quad driver hybrid earphone and they have produced a dynamic energetic earphone with wide sound stage, solid bass and musical depth.