I was honoured to be approached by iBasso with their first venture into IEM territory and they asked me to provide a review of their recently released earphone.
iBasso are well know for their excellent Dap range so they know a lot about engineering and sound.
They have been established for many years and are highly respected in the community.
So everyone was excited to hear about this venture into the earphone market.
The iBasso IT03 is a high quality balanced armature and dynamic driver universal earphone.
Manufacturer Description:
IT03 earphone "single dynamic driver + dual balanced armature" three-way structure.
From a purely acoustic point of view this earphone choosing three different features balanced armature and dynamic driver, with the adjustment of the earphone sound chamber, to achieve frequency division, sound field control and a smooth frequency response curve, which gives users a solid bass, full mids, clear treble and excellent layering sense of hearing.
IT03 frequency range well beyond the traditional dynamic earphones, heritage the advantages of dynamic earphones, which use neodymium iron boron magnet and titanium diaphragm, these are generally only seen on high-end earphones also have on IT03.
Manufacturer specifications:
Model : IT03
Type :Triple driver hybrid
Driver: Dynamic driver (9.2mm) x 1 , Balanced Armature x 2
Freq. Response: 10Hz-30kHz
Sensitivity: 105+/-2dB
Impedance: 8 ohm
Noise Attenuation: -30dB
Rated Power: 5mW
T.H.D: <1% (at 1kHz /1mW)
Plug Size: 3.5mm gold-plated
Cord Length: 1.2m
Weight: 9g without cable
Price: $259
Review/Impressions
Packaging/Presentation:
Outer packaging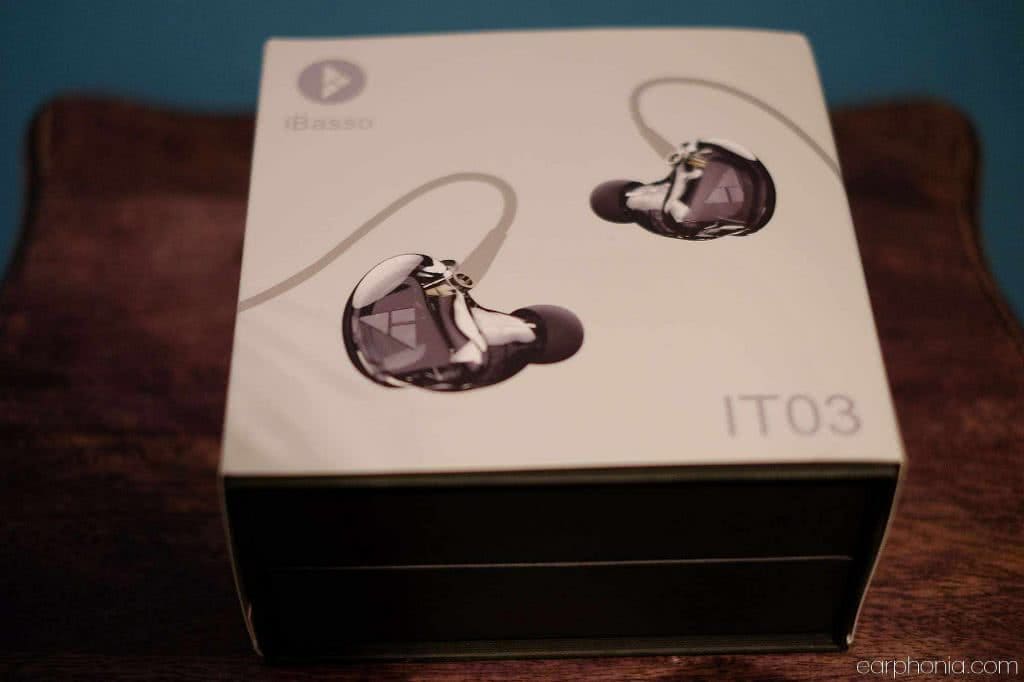 The IT03 comes in elegant packaging with a great 'exploded out view' of the earphone components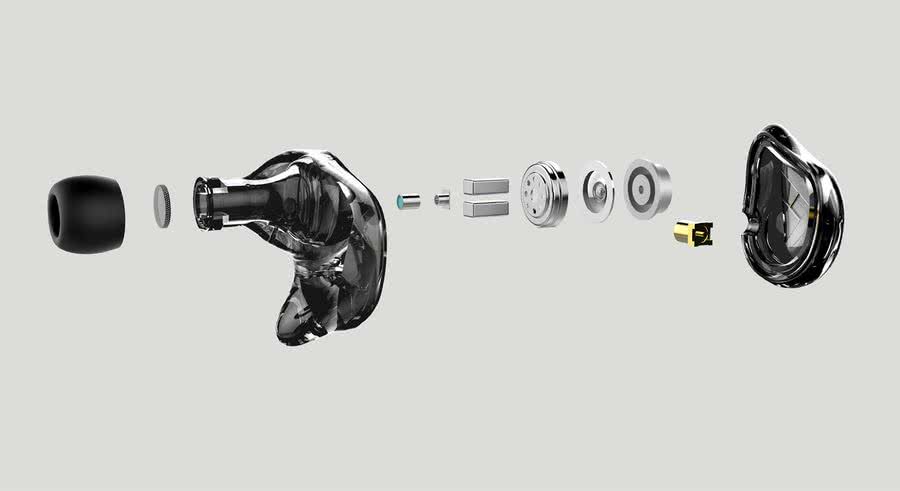 Inside the outer white sleeve there is a flip top case with machined foam to keep them protected in transit to you.
The dark obsidian looking jewels are inside.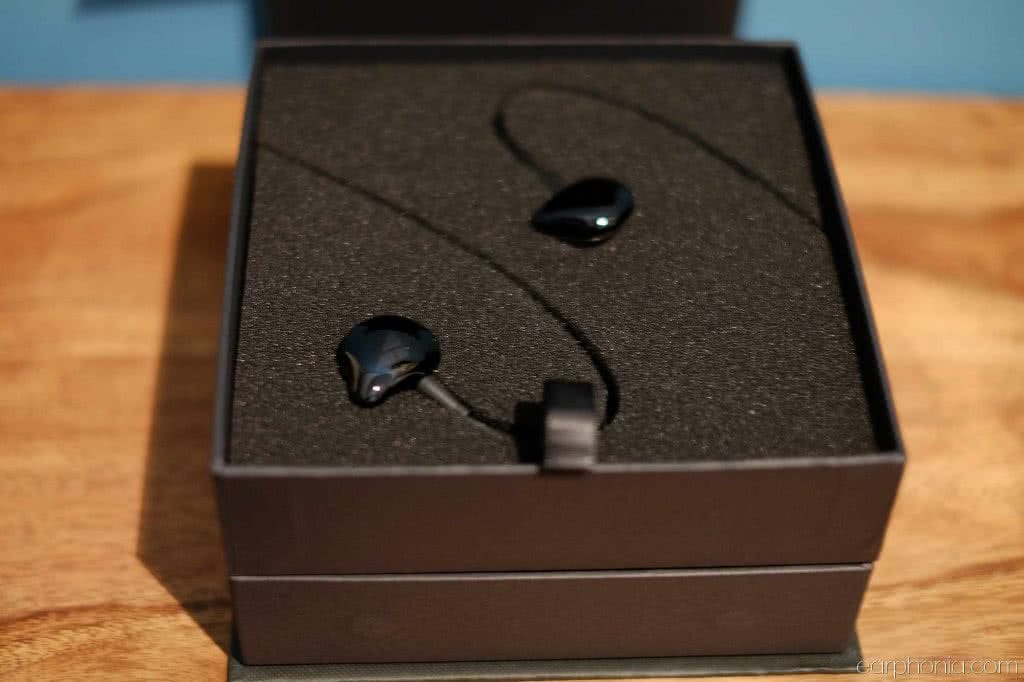 Build quality:
These are beautiful looking and seem to have a type of custom design feel to them, for me the fit was fantastic and reminiscent of Stagediver SD range.
They sit nice an snug in my ears and stay put when I'm on the go with nice isolation. I have heard that a small amount of people have fit issues but my understanding is the majority should have a great fit as iBasso carried out extensive researching into the design.
The fit and design is something that will gel with many people and they worked great for me and I was also certainly attracted to the elegant style of the design.
The nozzles have a strong mesh cover to protect from wax and debri which should help these endure.
The connectors are gold coloured MMCX and have a real nice tight fit for all the cables I tried.
I was very happy with this as my experience with MMCX sockets has been hit and miss in the past.
The shells feel solid and well built, although they are a 2 piece shell design the join doesn't effect in any adverse way.
I really like the attention to detail of the curve precision around the golden MMCX socket.