Jomo Flamenco CIEM
SGD2999
Pros
Expert tuning with a coherent superb handling of layering separation
Impressive precision of clarity and detail
Fantastic build and design, Great cable included, tuning switches to provide extra signature styles
Cons
May be out of some peoples price range - but then again this is a flagship product.
Would have preferred a pelican case to offer better storage/access
Jomo Audio is a Singapore local company that crafts in ear earphones that sound and look wonderful. They are well known in Singapore and have been gaining a strong following in Europe, America and Japan.
Following on from the excellent tuning success of the Samba Pro Audio 8 Driver custom in ear earphone,  Jomo Audio have raised the bar again with the Flamenco 11 driver pro audio in-ear monitor earphone.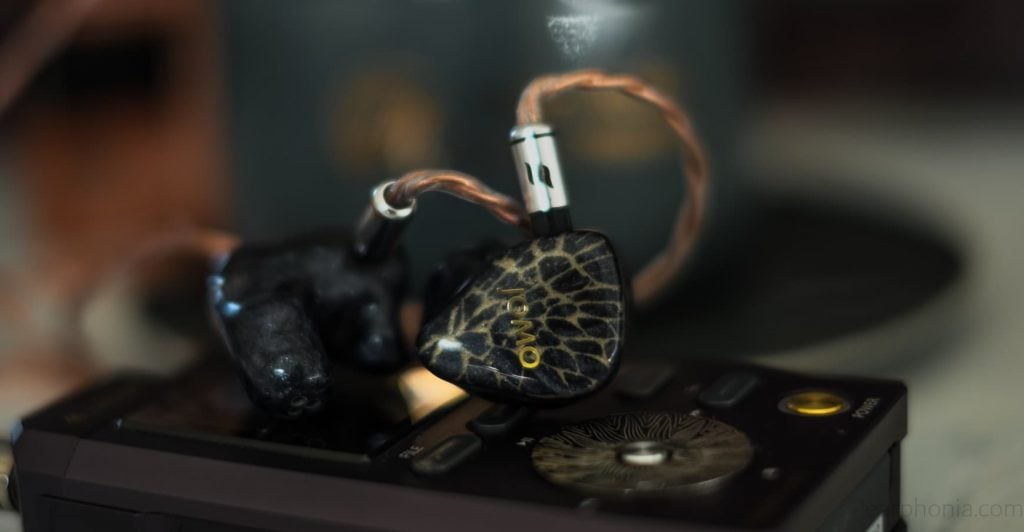 Manufacturer Description
Probably world's first 11 drivers pro audio in-ear monitors. Flamenco was designed to completely fulfill the name of "Customisation".
While you can customise the look of your personal in-ear monitors, you can also have your very personal sound signature combination preferences.
Whether to use it as a reference monitor to work with your mixing with both switches down, jamming the drum hard in your band with the bass boost, or for some recreational listening during your daily urban commute, Flamenco is offering you the ultimate possibility of customised sound experience you can ever have.
Specifications:
Eleven Precision Balanced Armature Drivers – 1 x Sub, 2 x Low, 4 x Mids, 2 x High, 2 x Super High
Five ways crossover network
Two analog toggle switch with Bass Boost and High Boost
Four sound signature combination
Three Ti Metal Sound Bores
Silver Plate Copper internal litz wiring.
Effect Audio Ares II Stock Cable
FR: 20Hz – 40kHz (Theoretical)
Sensitivity: 106dB
Impedance: 35 ohms @ 1K Hz, both switches down
Noise Isolation: 26dB +/- 3dB(Custom Version)
Prices:
SGD2999 (USD2200*) – Standard Design
SGD3099 (USD2274*) – Custom Design Package
SGD3299 (USD2420*) – Deluxe Design
*USD prices are approximate and based on conversion rate at time of review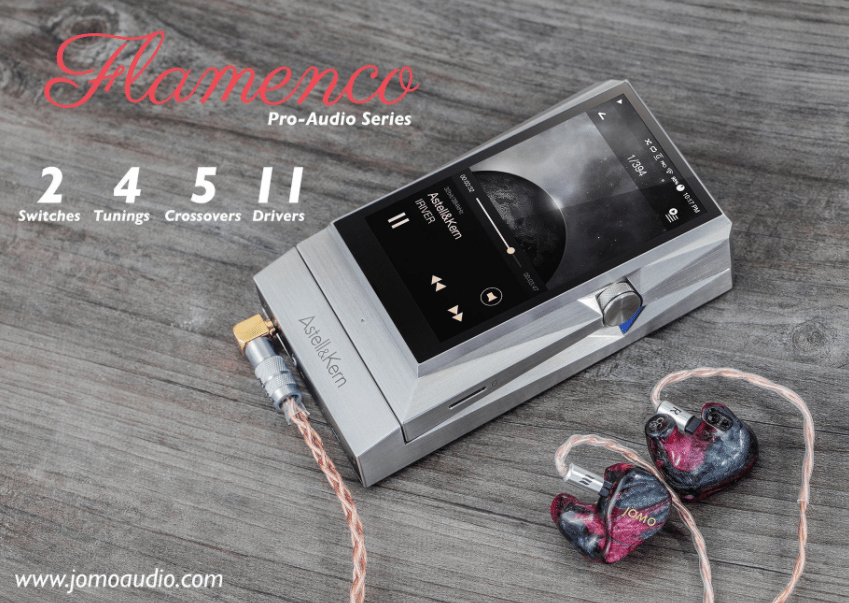 Presentation:
The Jomo Flamenco comes in a very impressive looking Caviar Leather large display/protection box.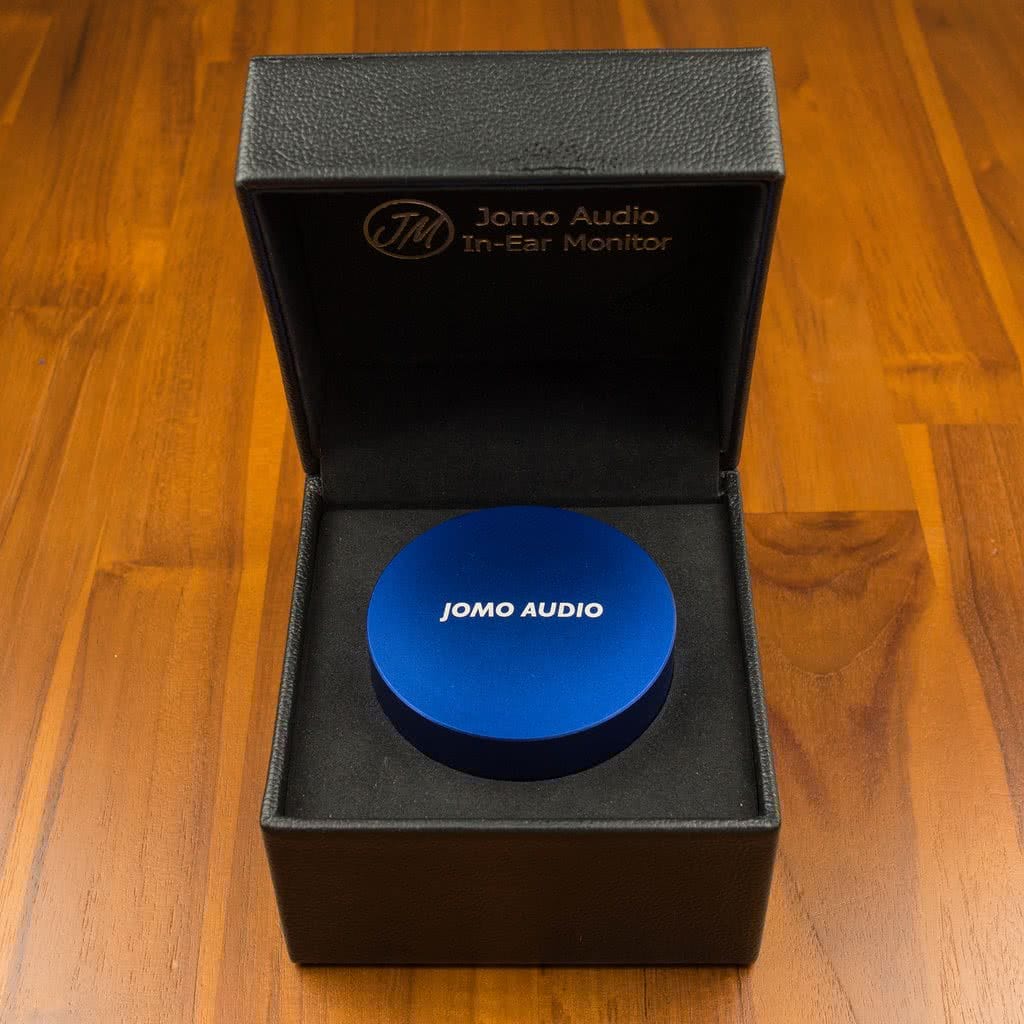 Inside the box there is an impressive striking blue solid CNC machined metal circular carry case with the Jomo Audio brand name on it.
It comes with 3.5 jack adaptor, airplane adaptor, cleaning tool, case clip and a very useful velcro strip.
This is very handy for keeping the cables together nicely. If the universal model is purchased the eartips below are included.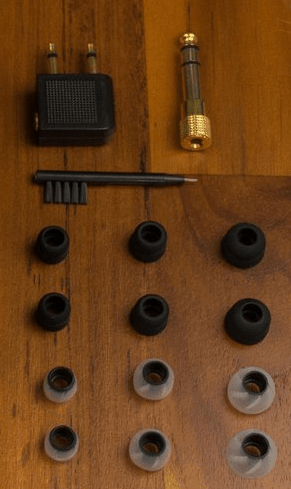 Cable
As a lot of you know, the team at earphonia.com  are big fans of 'Effect Audio' for their well engineered, decent value beautiful cable range.
As with the Samba model, the Flamenco also comes with the addition of the Ares II cable which is an excellent pairing choice to compliment these earphones.
I selected the single ended cable but you can choose balanced also if you prefer.