Sound Signature:
Due to the excellent build precision I was able to get a nice deep fit and perfect seal on both ears, ensuring that there is no frequency leak due to fit issues.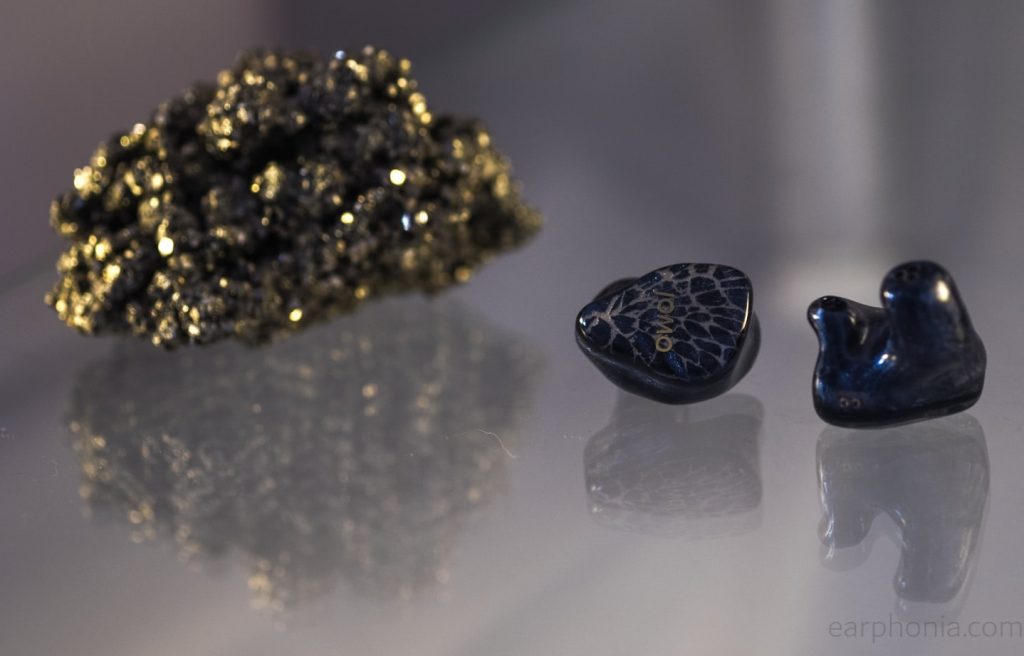 As we at earphonia.com always do with all our earphone reviews these were burned in for 150 hours before starting to listen to them.
Now these are primed and ready lets move on to how they sound…
Low end tonality is smooth not pushing the furthest but inline with the coherent well layered signature presence. You wont get resonate pulsing rumbles but then these earphones tuning is not configured that way, intentionally. With a the great seal attained, this CIEM fits like a body extension, the precision of build fit is that good in my case. If you get the universal version take the time to sample a selection of tips to get a good seal to ensure you get the best out of the Flamenco flagship earphone. For my musical preferences the depth of sub bass is the right balance with all the switches in default off positions. For those who prefer a heavier low end character the bass switch enabled helps across this area as well as others in the range.
Core bass has a textured weighty presence but with a surprising level of placement, making the density slightly airy even though the tightness and slam is strong. Helping with musical flow and providing a comforting envelope of presence in the layering of this special signature. Coupled with the expert level of transition navigation means the Flamenco earphones glide through the spectrum orchestrating the listeners attention in and out of the layers  with masterful finesse. Bass attack is quick with apparently a lightly feathered decay resulting in a lighter less fatiguing edge, certainly a welcome attribute to help with immersion and longer listening sessions.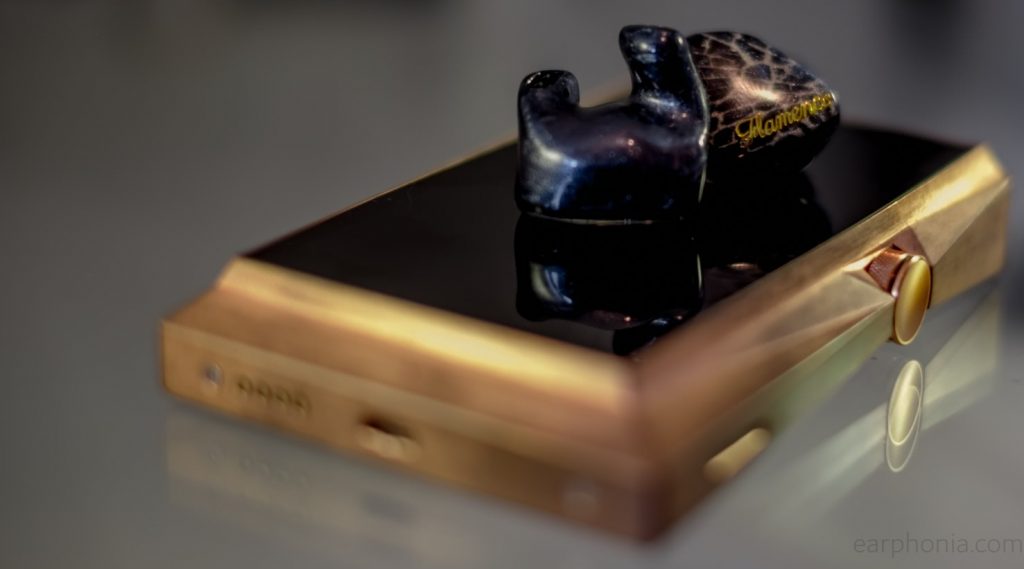 Lower mid range leans towards a neutral style and I think this helps to avoid too much richness as the rest of the mid areas are lifted for a more weighty size. I think this was a good decision as veiling or clouding could have occurred if care was not taking in this area of tuning. Strings still sound clear and natural maintaining a crisp clear clarity and never sounding cold but having space and articulate presence.
Core mid range in conjunction with the upper tuning lift give these a very musical full bodied bold character. Somehow balancing the musicality with the reference precision the Jomo Audio Flamenco earphones seem to immerse you in a velvety rich body of sound but thankfully not thick or dense sounding. Without colouring or significant warmth, everything sounding solid and powerful. Clean texturing while effortlessly handling placement and impressive precision of clarity. Never sounding clinical or artificial the forwardness and superb handling of layering separation is really something special. In amongst the comforting sizeable body there is an airy aspect giving a wider spacious dimension to these flagship earphones.
Staging on these seems evenly spaced in range not taking away from the listeners experience but supporting the musicality and giving another positive attribute to cherish with the Jomo Audio Flamenco earphones.
Vocals have natural but precise clean character, smooth detailed and accurate sounding with a pureness of presence. Live vocals keeping the musical essence of the emotion in the forefront for the listener to appreciate.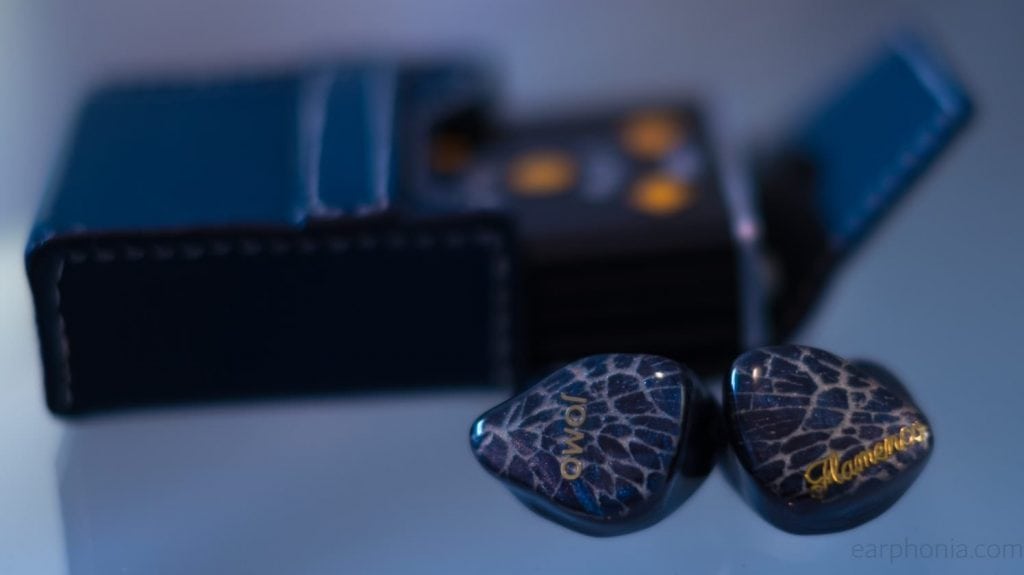 Upper mid range tuning even though boosted somewhat does not compromise the signature coherence, quite the opposite. Percussive and fast paced tracks are handled expertly, attack solid and tight, transitioning with professional ease of fluidity. You get a sizeable lifted presence, again giving even more immersion to the experience.
Treble is tight and clear, without any sibilance or unwanted, uncontrolled variant spiking. Crisp edges adding to the desirable upper end sparkle, holding true to the instruments, energetic and dynamic, with the recovery in this area extracting the natural musicality with ease. Never sounding bright or swaying into veiled territory, the Flamenco stays true to the frequency waves with technical proficiency.
The Jomo Audio Flagship Flamenco earphone somehow lifts all aspects of musical detail, placing the clarity and definition right there for all to see, unashamedly with a proud boldness.
Transparent, yet musical.
Weighty with body, yet not warm or thick sounding.
Powerful, yet with a an airy lightness of space.
This earphone is a bit of a musical enigma with so many strengths in it's arsenal, the listeners attention is captured and expertly weaved back and forth in a sea of layered waves immersed in a depth of dynamic detail.
As I'm sure you can tell the Flamenco earphone impressed the team at earphonia.com rising to become one of the top performing earphones we have had the pleasure to experience.
I'm not sure how Jomo Audio will be able to top this one, but we certainly look forward to finding out.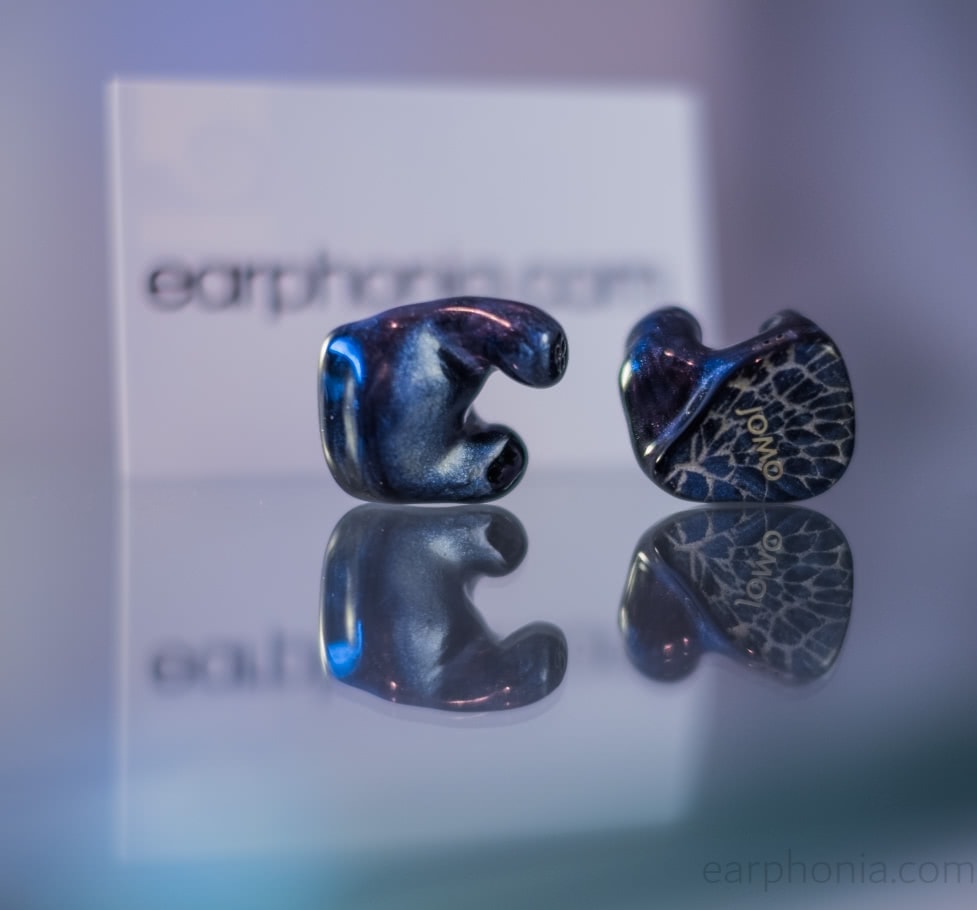 When ordering the Flamenco  please mention this earphonia.com review if it has helped you make your choice.
Jomo Audio can be contacted on info@jomoaudio.com and the item can be purchased here Flamenco