Jomo Audio is a Singapore local company that crafts in ear earphones that sound and look wonderful. They are well known and highly respected in Singapore but have little exposure in Europe.
So it was a privilege to be contacted by them to review their flagship release – The Samba Pro Audio 8 Driver custom in ear earphone.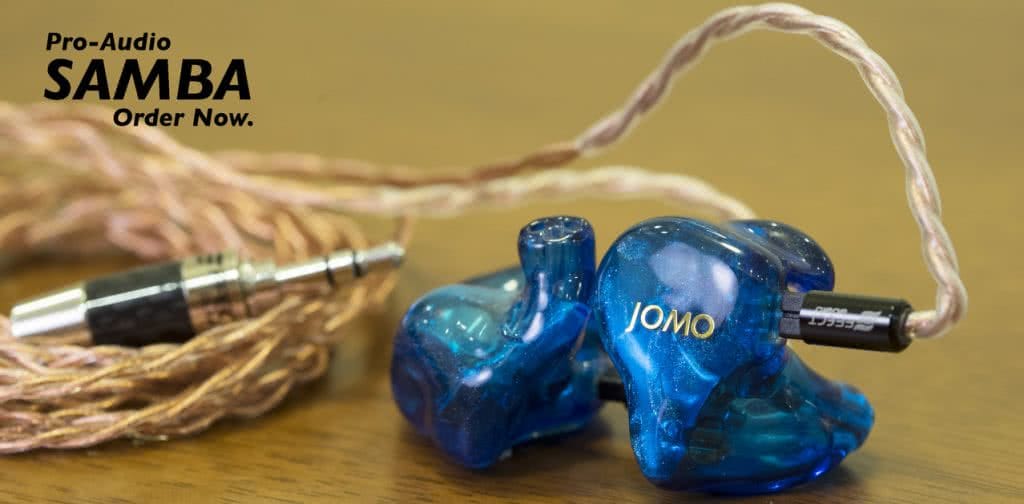 Manufacturer Description
We are excited to introduce the brand new custom IEM, SAMBA, to our new Pro-Audio in-ear monitors lineup!
Samba was the result of our extensive R&D in custom IEM. Packed with 8 carefully tuned balanced armature drivers, provide you the most excited and vivid sound you've ever wanted.
Seamless connection between tri-bands crossover produce the most coherent sound. From deepest bass, through the richest vocal and to the clearest instrument, you will not miss a single note.
Effect Audio's latest Ares II cable were built inside the Samba and it is the stock cable by default.
Specification:
Eight Precision Balanced Armature Drivers Dual Low, Dual Mid and Quad High configuration
Three ways crossover
Effect Audio Ares II Inter-drivers wiring
FR: 20Hz – 20kHz
Sensitivity: 116dB
Impedance: 19 ohms
Noise Isolation: 26dB +/- 3dB(Custom Version)
Price Range: SGD2399-2699 – approximately USD1700-1900 (range due to different options)
Official Product Page: http://www.jomoaudio.com/collections/featured-product/products/samba-pro-audio-iem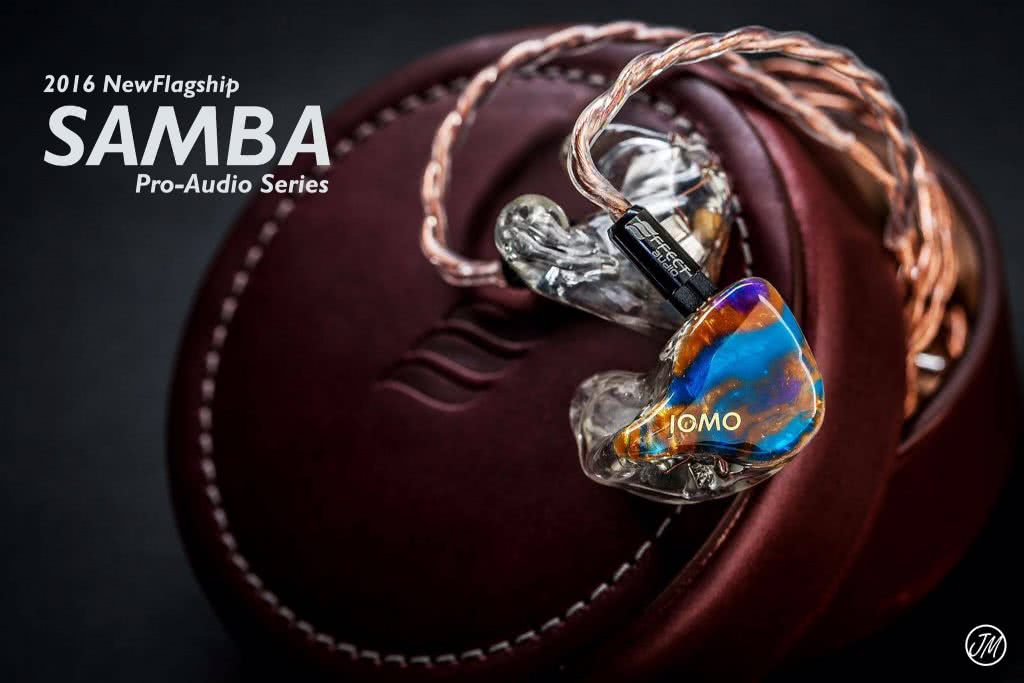 Review/Impressions
Packaging/Presentation:
I was very pleased to see that my case of preference was included with these earphones. Pelican Cases are fantastic for storing and protecting earphones.
This one has a nice branding label with black on brushed silver backing.
Accessories
It comes with 3.5 jack adaptor, airplane adaptor, cleaning tool, case clip and a very useful velcro strip.
This is very handy for keeping the cables together nicely. No eartips are needed as these are custom in-ear earphones.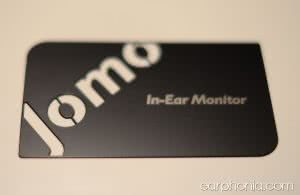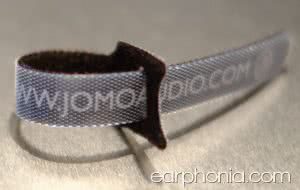 Cable
As a lot of you know, I am a big fan of 'Effect Audio' for their well engineered and beautiful cable range.
So the addition of the Ares II cable was an excellent choice to compliment the Samba CIEM.
Also the exact same cabling is used inside the Samba as well, so the signal flow should be extremely compatible.
I selected the single ended cable but you can choose balanced also if you prefer.
Earphone Fit
My history with Custom IEMs has been very poor in the past, with many fit issues due to either poor cast/scans of ears taken, inaccurate precision of shell creations  or both.
This was not the case with the Jomo shells, these are the best fit of any CIEM, in fact of any earphone I have ever owned.
I am extremely impressed with their precision of build and exact replication of the casts sent to them.