Optoma are a well respected brand and have been making audio products for sometime.
Their HEM range of earphones caters for a wide audience and we at earphonia.com had the honour to be able to experience and review their flagship HEM8 model.
Featuring the latest generation of balanced armature drivers, the HEM series can reach frequencies as high as 40,000Hz .
Each HEM8 shell houses four Knowles balanced armature drivers in each earbud.
Technical Specifications
Driver: High resolution Knowles balanced armatures
Driver configuration: 2x balanced armature high resolution mid-high, 2x balanced armature bass
Impedance: 32Ω
Max. input power: 2mW
Max. input sound level: 122dB
Microphone sensitivity: -42
Frequency response: 10 – 40kHz
Sensitivity: 124dB
Connector type: 3.5mm
Weight (without cable): 5.8g
Cable length: 1.38m (OFC), 1.38m (Mic)
Features
Professional monitoring tool with highly accurate bass
Four full-range balanced armature drivers in each earpiece
Hi-Res certified for studio-quality audio
Advanced linear-phase crossover for seamless driver integration
Twice the frequency range of other balanced armature earphones up to 40kHz
Latest generation Knowles balanced armature drivers for incredible accuracy
Includes one cable with mic and remote and one OFC high-end cable
Constructed with vibration-free Lexan earpieces
Silicone and Comply eartips for superior fit and isolation
Packaging/Presentation/Accessories/Cables
The Optoma NuForce HEM8 earphones come with a large number of accessories supplied
Detachable OFC high-end audio cable (1.38m)
Detachable cable with controls & mic (1.38m)
3.5mm to 6.35mm gold-plated adaptor
5 pairs soft silicone eartips (XS/S/M/L/XL)
2 pairs Comply memory foam eartips (M/L)
Brush / cleaning tool
Lapel clip
Waterproof display case
Carrying case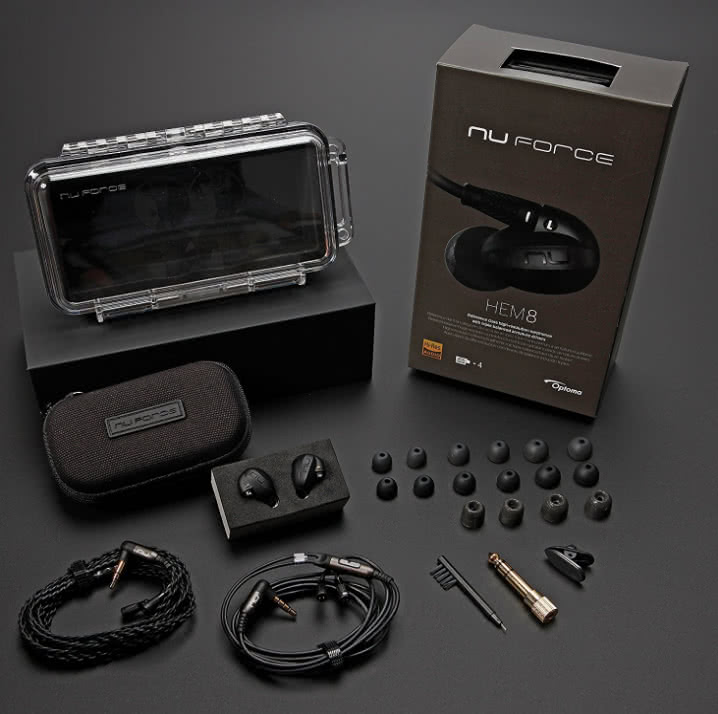 The case is pretty impressive, strong, secure and large enough to carry many accessories.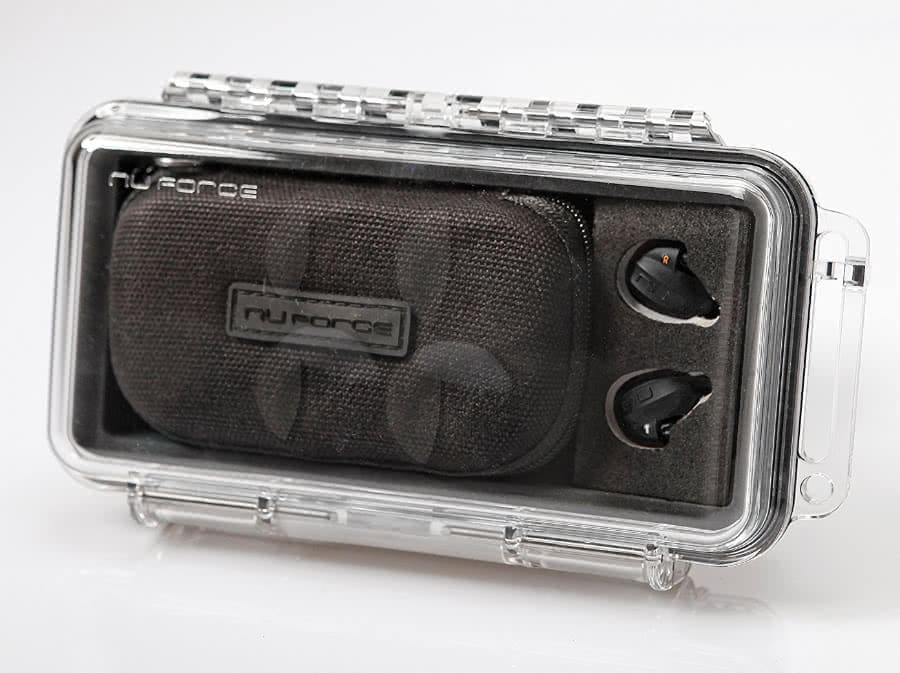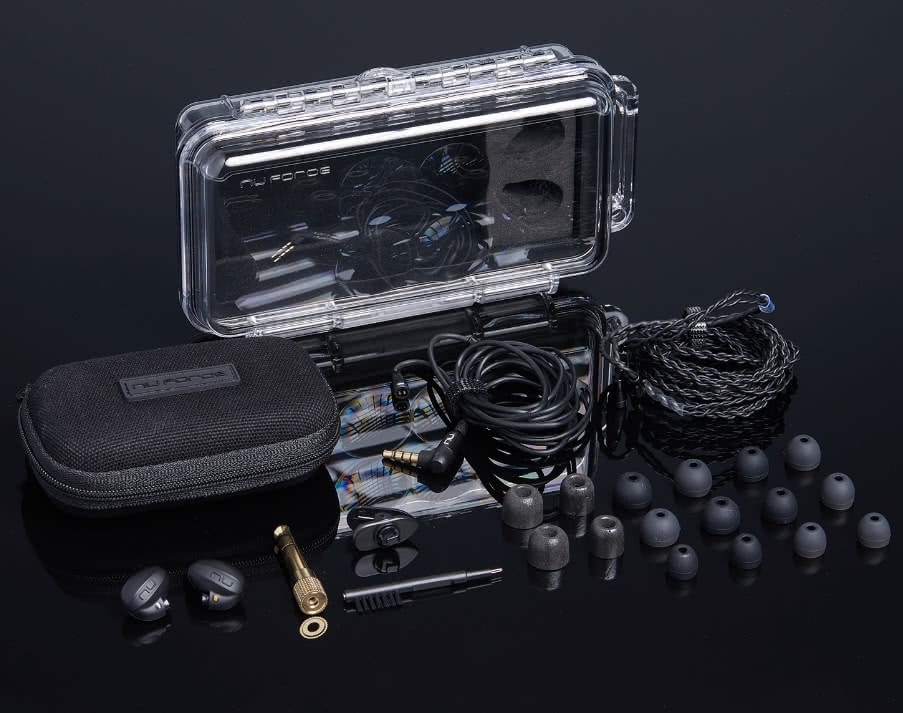 The cables come with strong build L shaped 3.5mm single ended jacks that are re-enforced to help with any cable flex.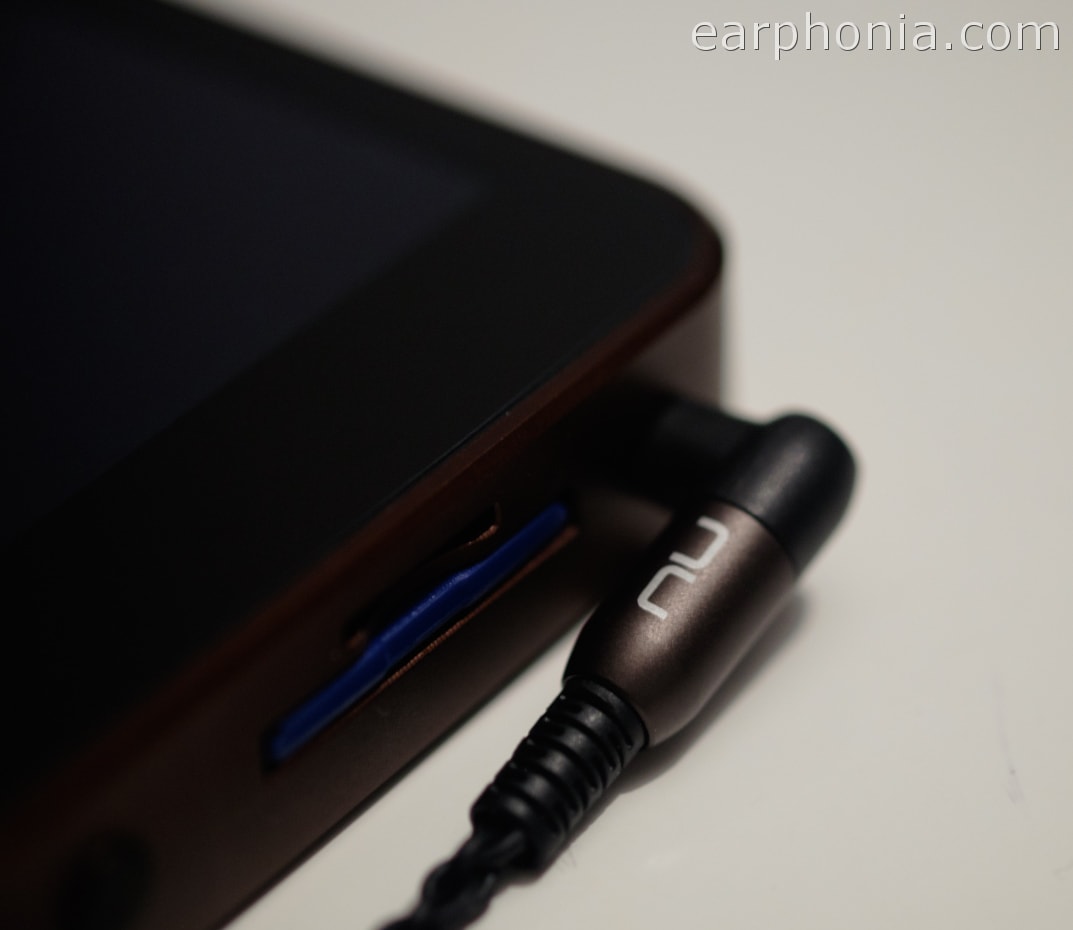 The cable connectors are 2-pin sockets but have a plastic circular outer section to hold more securely with the shells and colour indicators to show left and right.
These fit extremely securely to the shells and I don't see these falling off easily.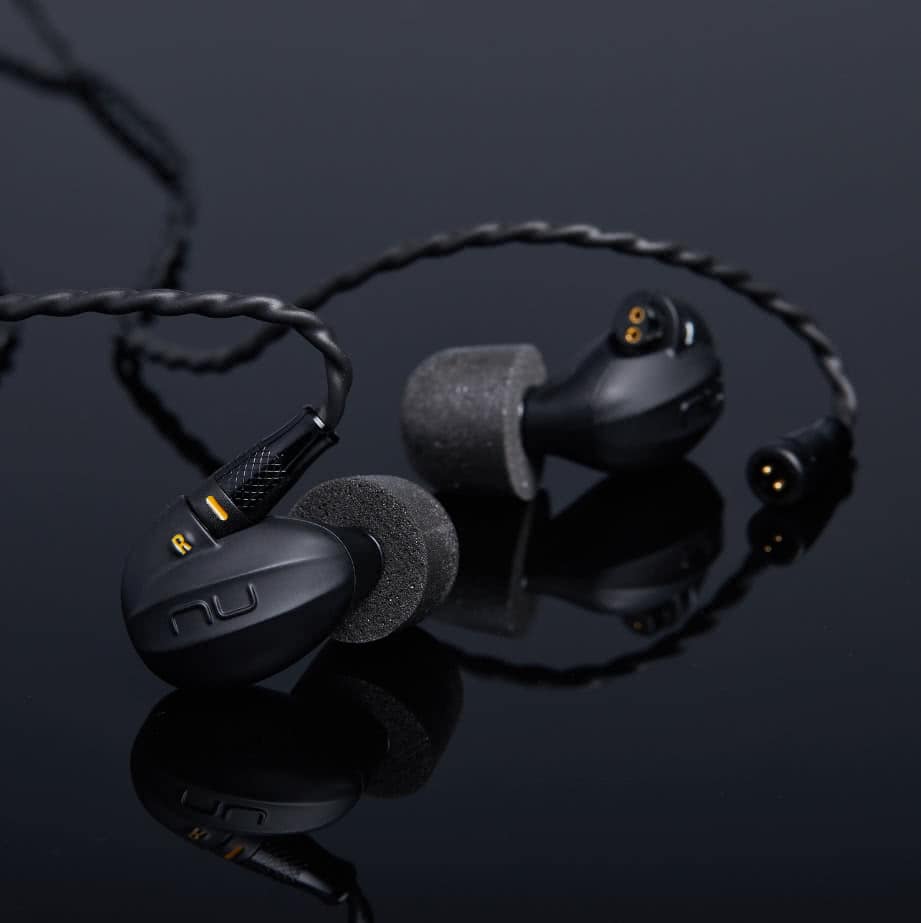 The 2 supplied cables are well built and I experienced hardly any micro phonics, these connectors stayed securely in place while on the move.
The cables are made of OFC and silver, while the 2-pin cable connectors are a proprietary mix of silver and copper with separate ground return for each channel.
Detachable OFC high-end audio cable (1.38m)
Detachable cable with controls & mic (1.38m)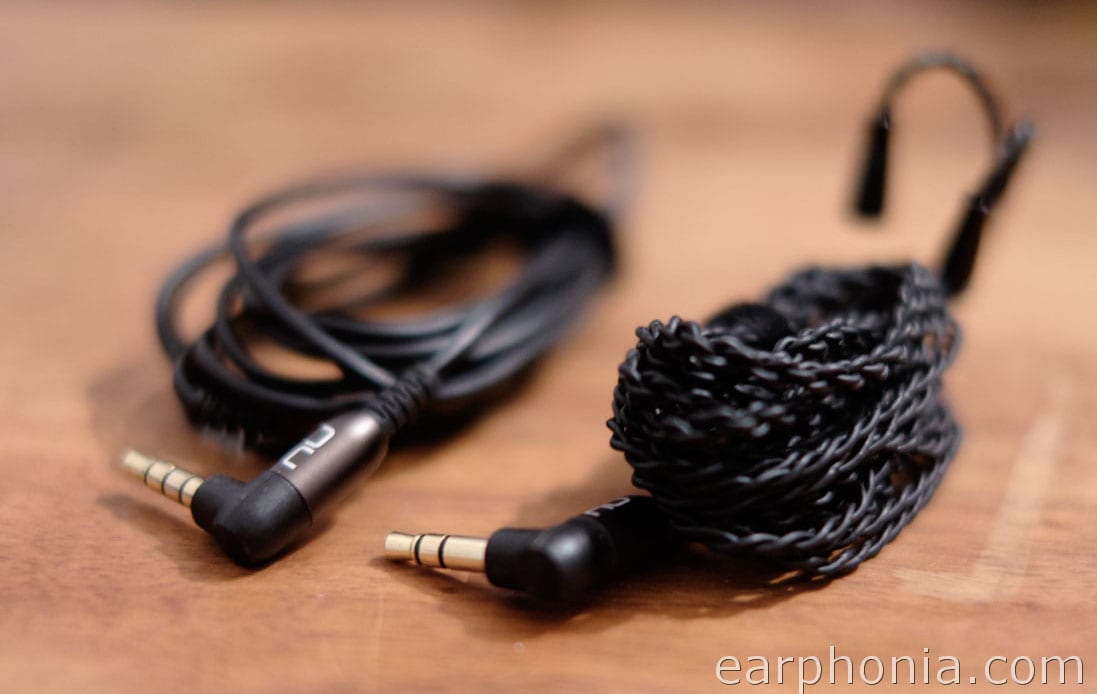 I think the large case, cables supplied and accessory selection are excellent. I can't see any further additions required.