Build Quality
These earphones are mostly built using Lexan polycarbonate which is designed to be vibration-free and constructed for optimal acoustics, as well as low fatigue for extended listening sessions.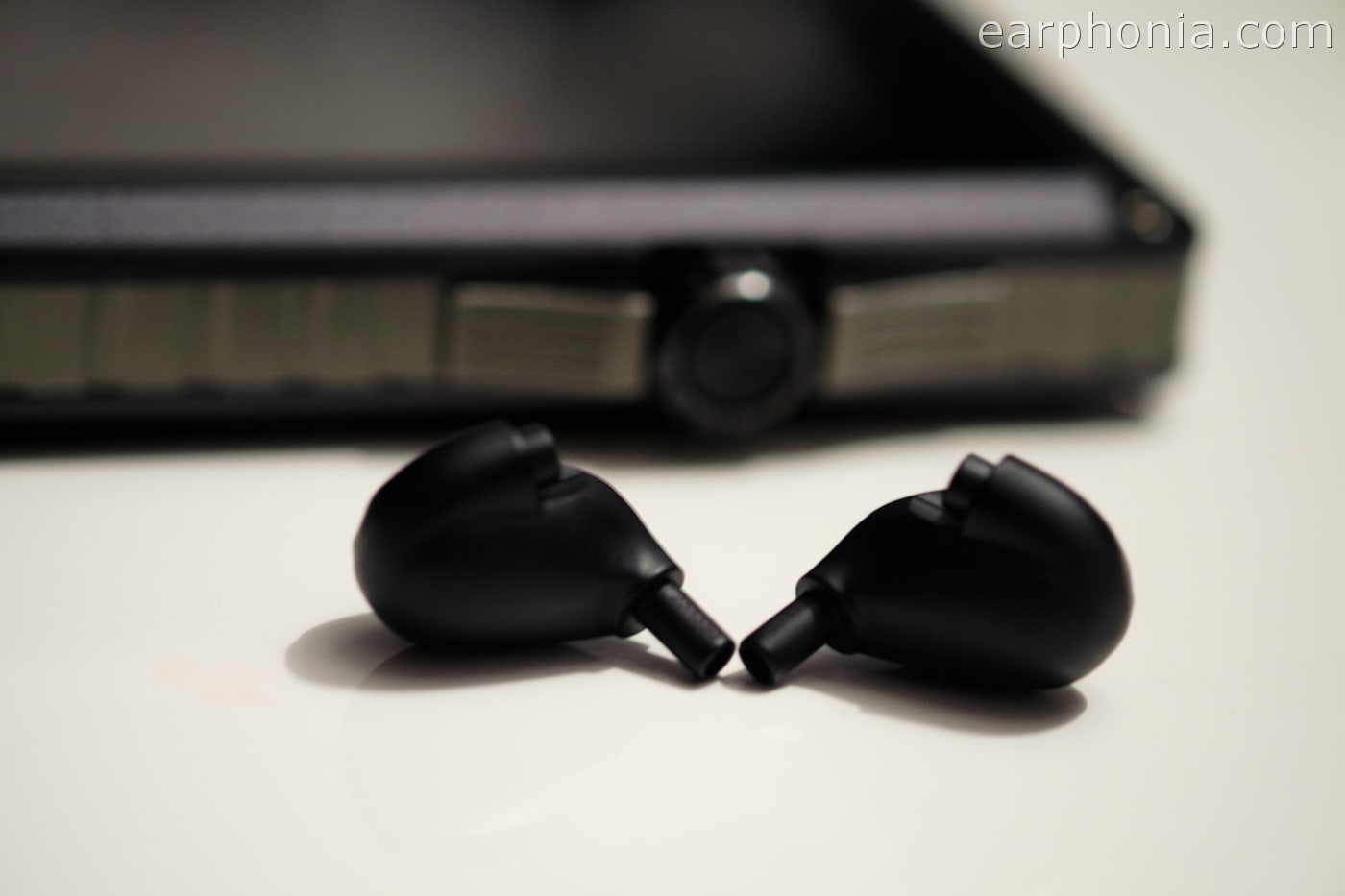 My experience was there shells had a high degree of precision build, with very smooth finish and excellent contouring and fantastic low profile fit.
The models in the range have different striking colours to indicate which model in the series they are.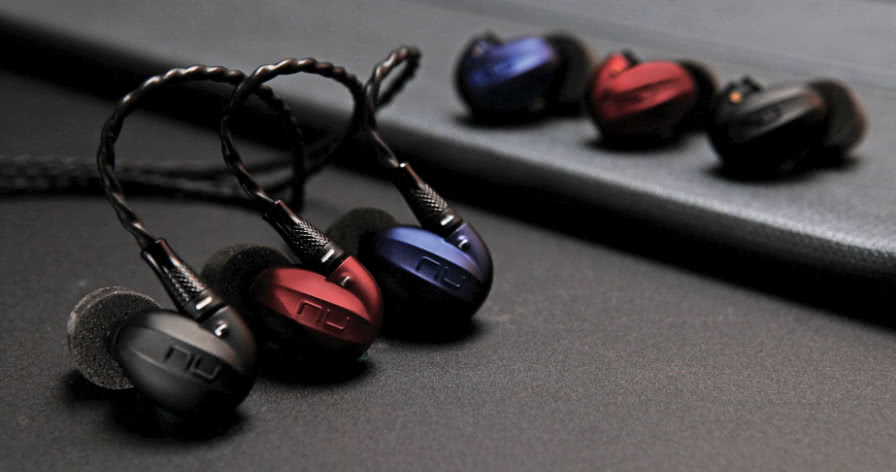 The HEM8 are matt black in finish and have an understated elegance to them which will appeal to the discrete audio fans out there.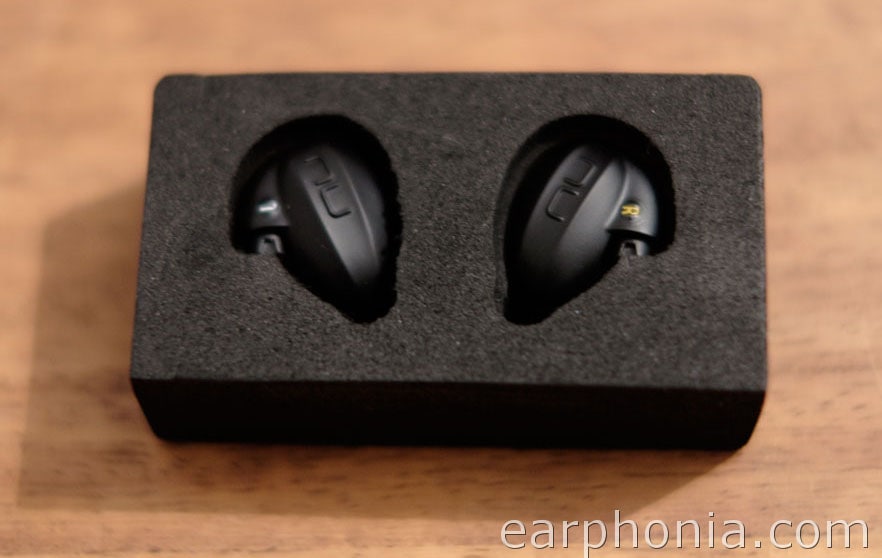 They did feel extremely light and for many this will be a very positive benefit, as wont strain the ears and can be used onstage even for the most energetic musicians.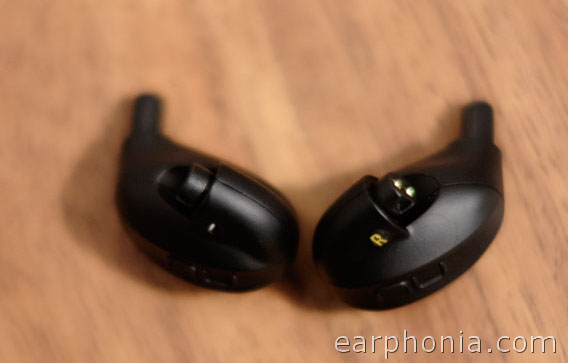 The nozzles appear to have protective filters in them to stop wax and debris entrants.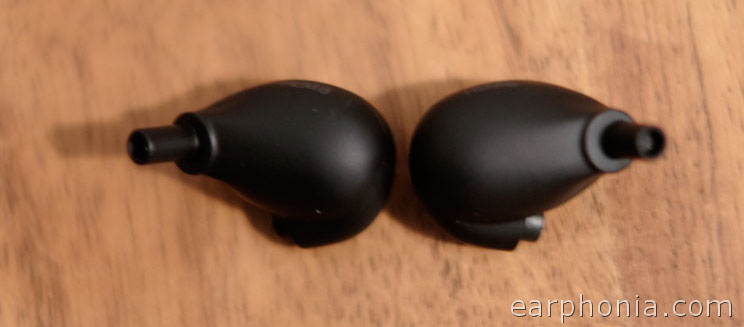 The shape and design is very similar to the Westone W series of universal earphones.
There is also a limited set of 300 units built using copper which look really great.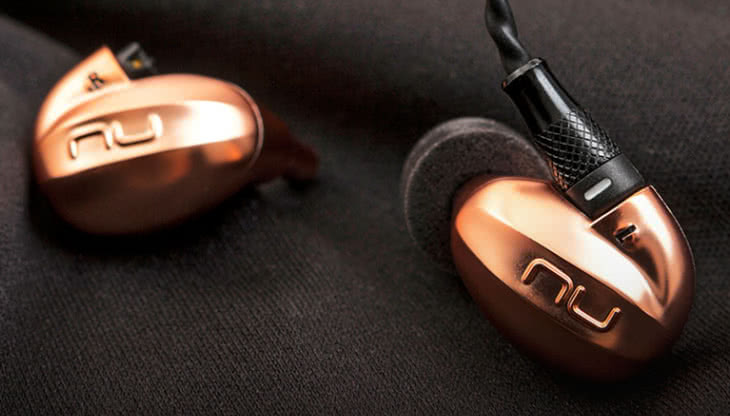 For my design preference/fit, I am completely happy with the build and fit of the Nuforce HEM8 earphone shells.
Digital Audio Player Pairings
Pairing with the Calyx M player
Warmer full signature, with a good sense of space –  good synergy.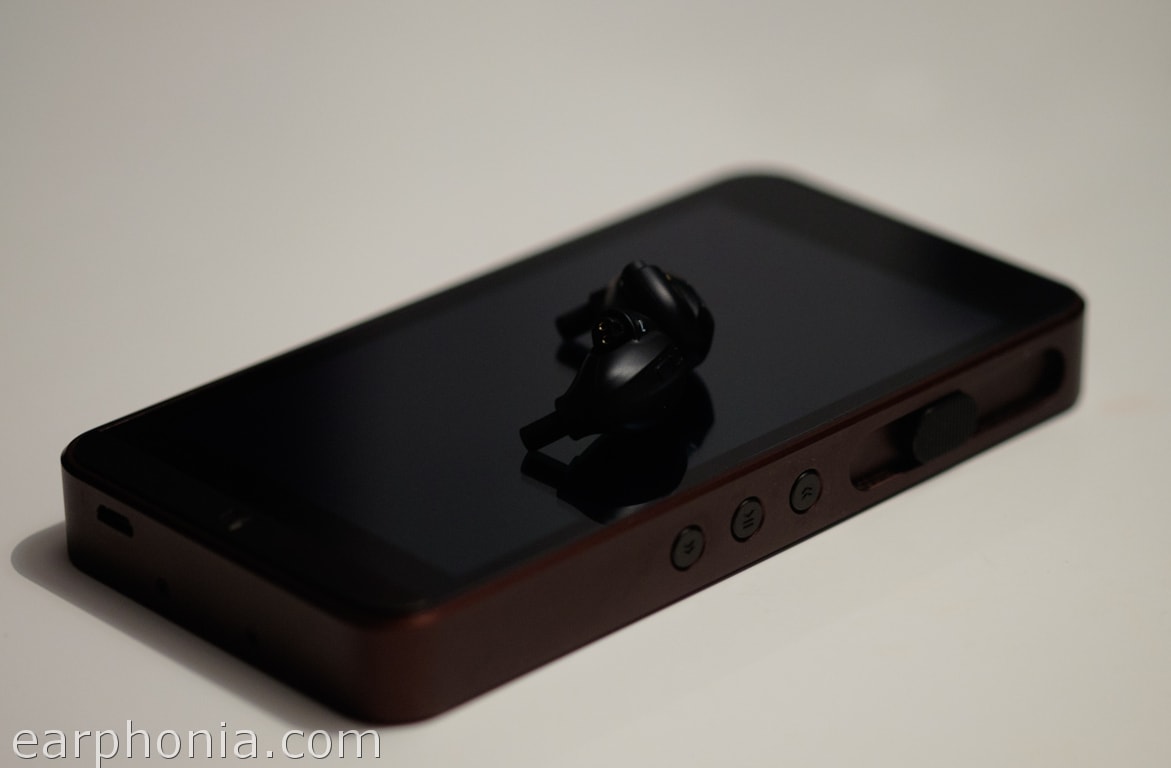 Pairing with the newly released theBIT OPUS#2 digital audio high end player
Energetic, articulate signature, better imaging but slight hiss.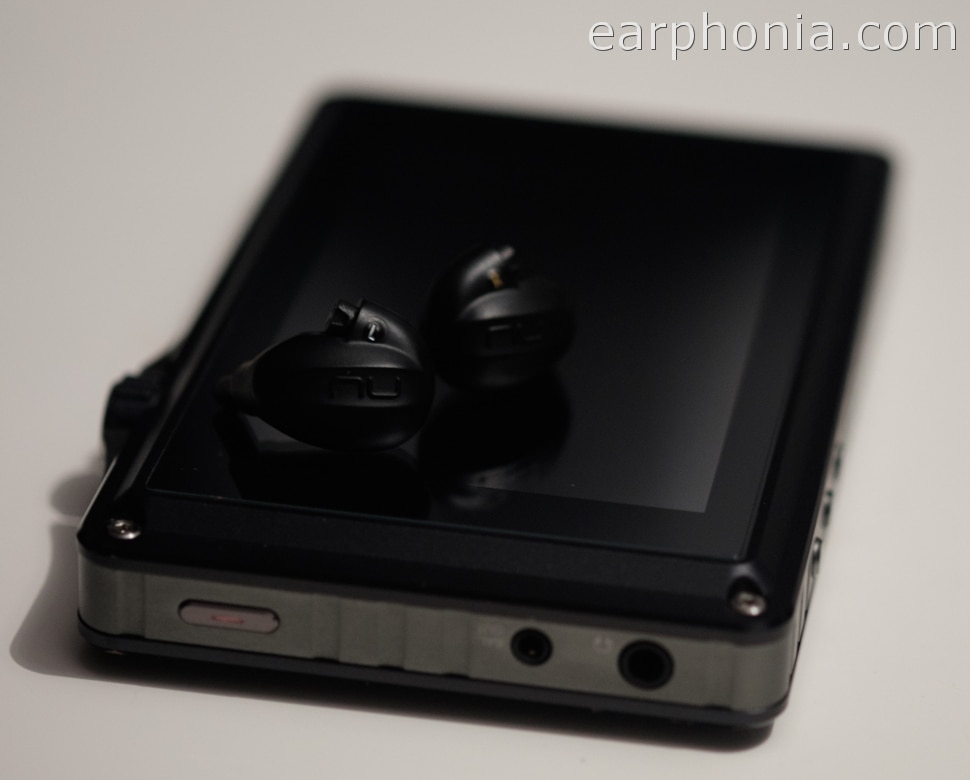 The rest of the review is based on the Calyx M player pairing.