Westone set the bar pretty high with their previous W60 flagship universal earphone, also reviewed previously on earphonia.com
Lucky for us the OCD Westone Labs engineers and audio visionary Karl Cartwright really felt that they could do better, so set upon the task of adding 2 more drivers and tuning the signature to create a new bar for the industry to aspire to.
They created the Signature Series W80 universal earphones.
Packaging/Presentation/Accessories/Cables/Tips
The Westone W80 earphones come in a large premium looking two piece box, in black with an angled streak of orange exposed from the inner packaging.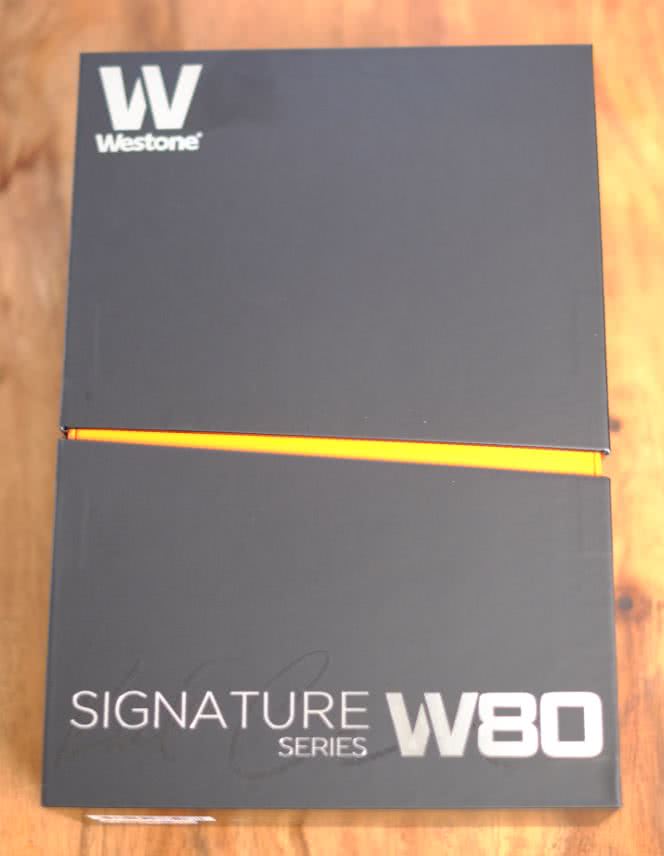 Opening the packaging reveals a large Westone hard case filling the entire box. It is a nice surprise as it was unexpected, I have never seen a case this big with any IEM previously.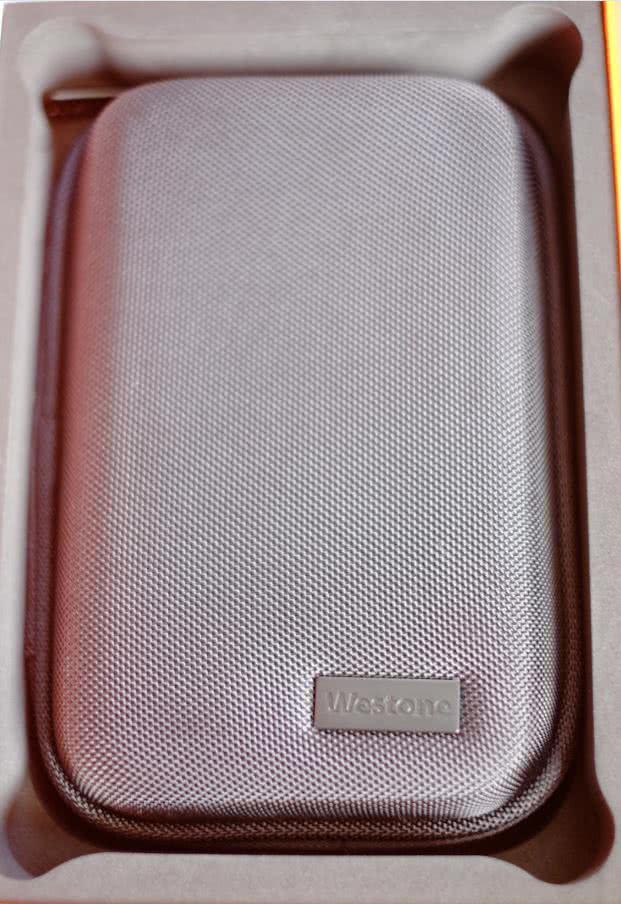 Unzipping the box unveils the earphones wrapped around a foam machined block and very well protected.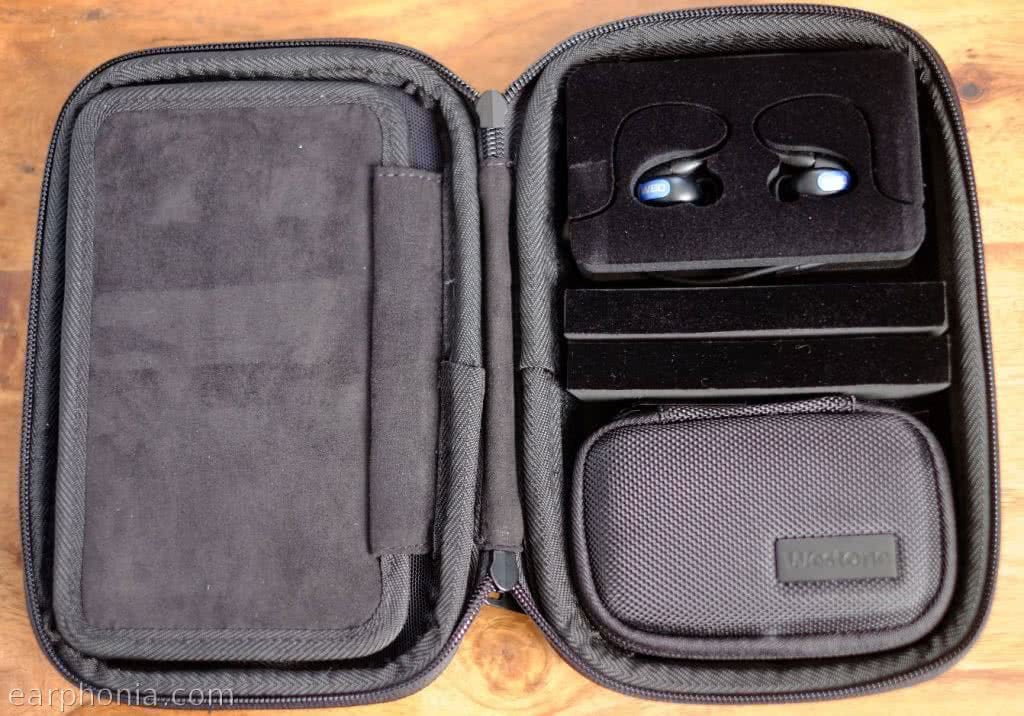 The default installed cable is a MFI MMCX 3 button control cable with right angled jack. The controls can be used with smart phones. It has a slightly rubbery feel too it. With the ALO cable included I don't see this cable getting any use by me but could be useful for those that like to control navigation from the cable controls.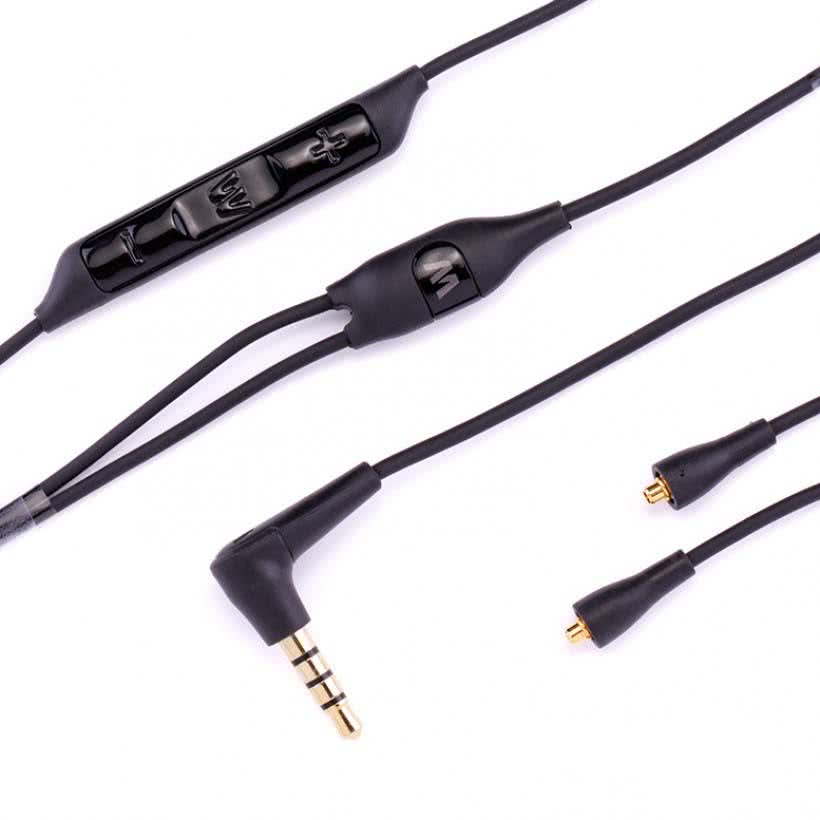 There is also a smaller carry case inside containing the ALO 8 Braid included cable.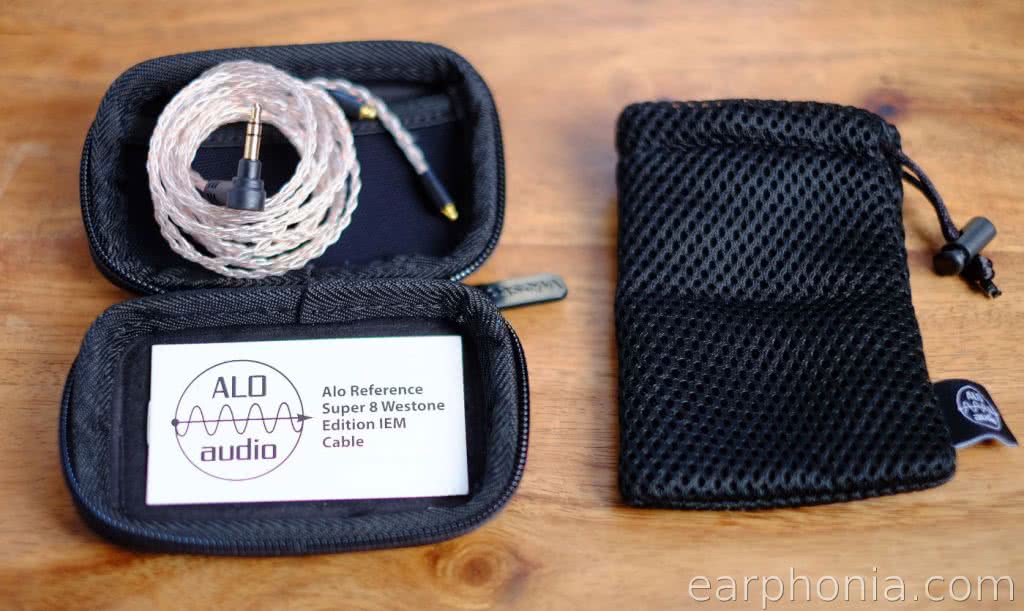 This cable was specifically designed with Westone, so I expect you might be hard pushed to get synergy as good with other aftermarket cables, but it is all about preference and with the standard MMCX connection you can try a multitude of cables as well as use the cable for your other IEM's, Which is a real added bonus.

This cable has Eight braided silver-plated copper and OCC copper wires designed to deliver intense musical resolution and fine inner detail. The right angle jack is re-enforced and has a tight fit with all the players I tested this with. It is impressive that the 8 braids are tightly woven resulting in this cable being about the same thickness as the stock cable. I observed only a tiny negligible amount of microphonics.   This cable paired much better than the MFI cable and provided greater detail especially in the upper ranges.
IIRC – I think this is the first time a premium cable has been included with any IEM – (apart from the ALO Campfires range). This is an excellent move by Westone to provide the full package and I hope that other manufacturers will follow suit.
The large case is interesting as all the elements/dividers can be removed as they are loosely Velcro attached. So if you want to carry and configure different items for transport, you have a number of options.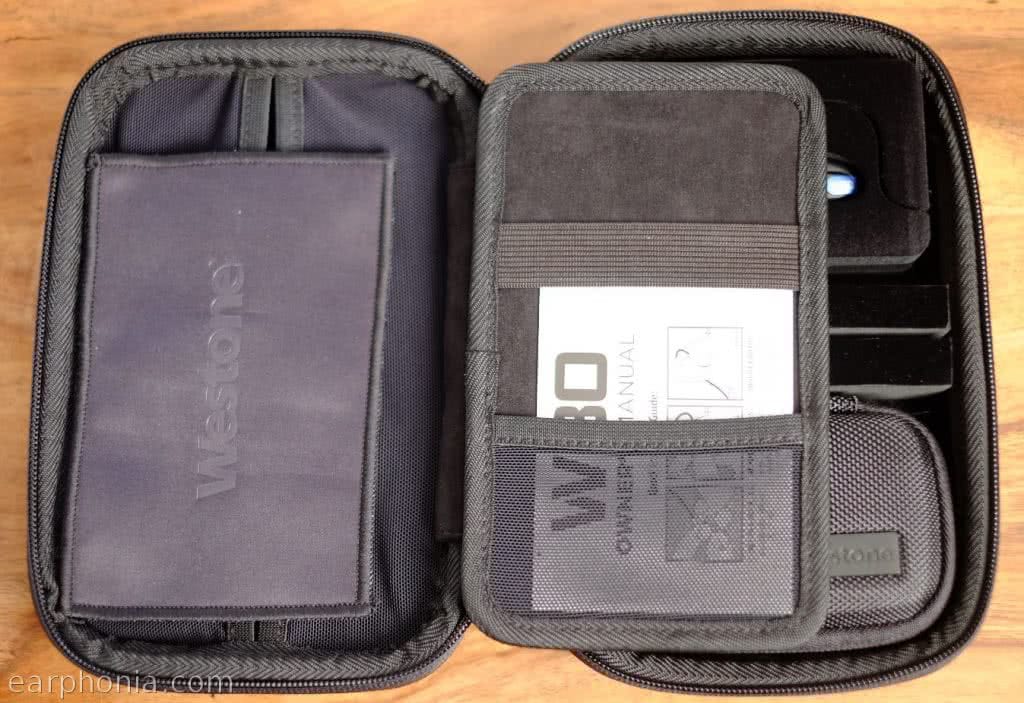 I personally don't see myself using it much as prefer harder smaller cases – like the Pelican range, however I think a lot of buyers will find this item very handy for all sorts of audio items.
The included tip selection is very impressive and included Five sizes of patented STAR™ silicone ear tips and five sizes of premium True-Fit™ comfort foam ear tips. I am a big fan of both these tip styles especially the foam ones.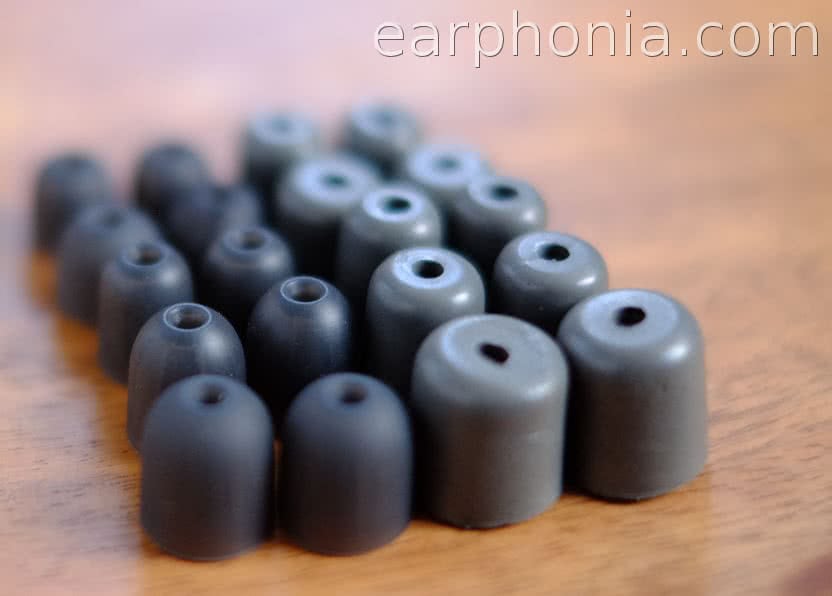 As with all the W series earphones there are also a set of 4 interchangeable faceplates and small screwdriver to add/remove them.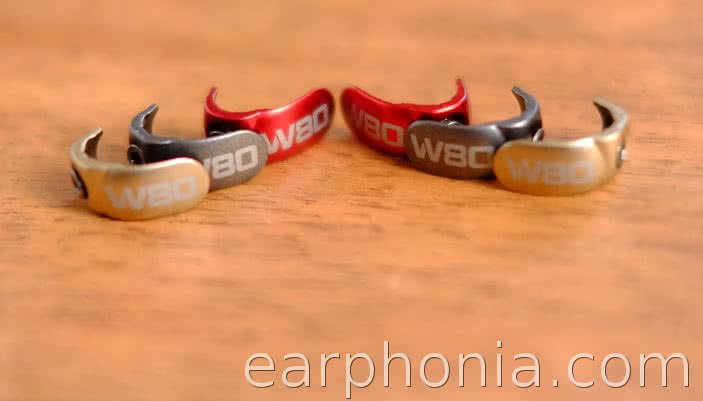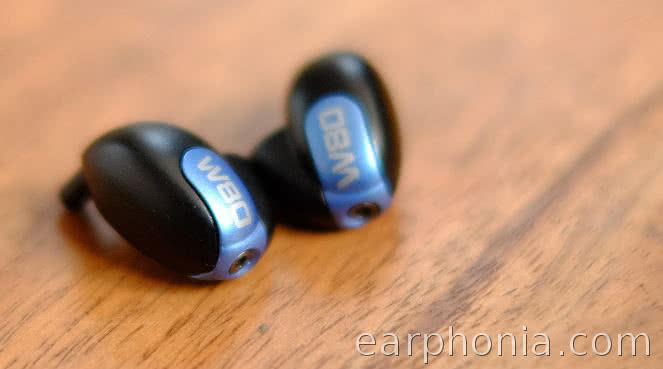 The package is very impressive and I don't see anything else that they could have included.