We at earphonia.com recently reviewed the MJ2 and GL2 headphone models from Mitchell and Johnson
The two reviews can be found here GL2 model review  and  MJ2 model review.
As Mitchell and Johnson have now released a new headphone – the JP1 DJ Headphone model – we thought it only fitting to add this and make a comprehensive review trilogy.
The JP1 DJ headphone once again uses their own hybrid technology. A combination of traditional 40mm dynamic drivers and an electret-electrostatic diaphragm. This unique diaphragm stores the charge from standard usage, meaning a charge is not required from specialised amps like traditional electrostatic headphones. This approach is called 'Hybrid Electrostatz Technology System' by Mitchell and Johnson.
We can now have a much more compact setup and use standard amps to drive these directly, providing many options to drive these headphones.
The JP1 DJ headphones feature:
An over-ear design
Real cherry wood enclosure
Naturally tuned response
Technical Specifications:
Frequency Response: 6 to 50,000Hz
Sound Pressure level: 120dB
Impedance: 32 ohms
Acoustic System: Closed back
Total harmonic Distortion: <=0.1%
The Hybrid Electrostatz Technology System concept/design is very appealing on paper but do these live up to the claims, we will find out shortly in this review.
Packaging/Presentation/Accessories/Cables
The JP1 headphone comes in well presented professional looking packaging, with the coveted – 'Hi-Res Audio' stamp of approval.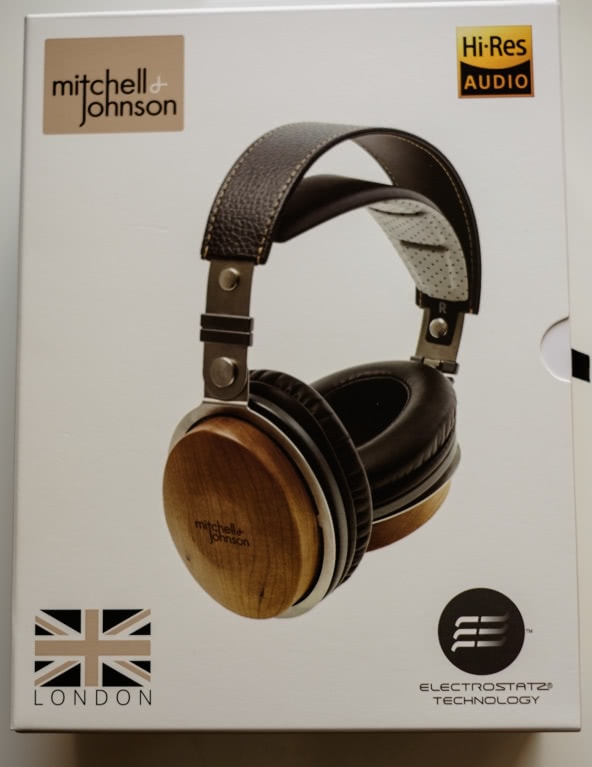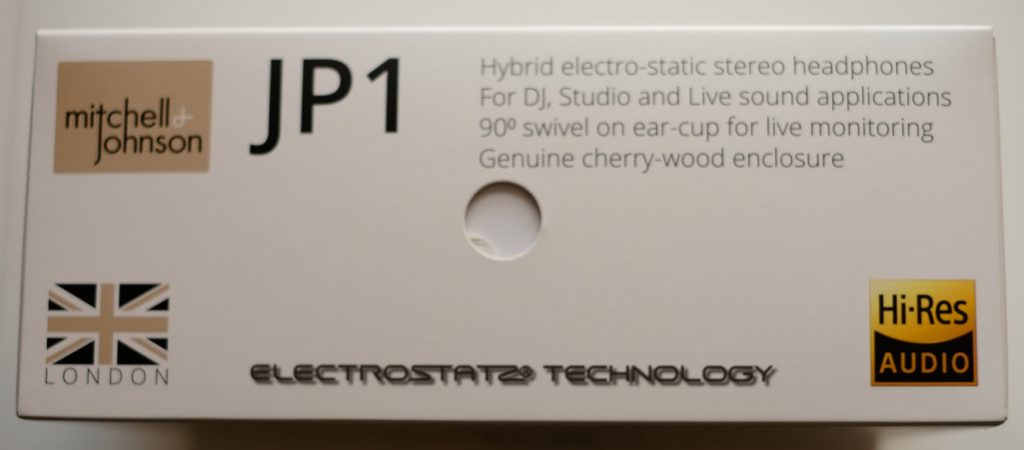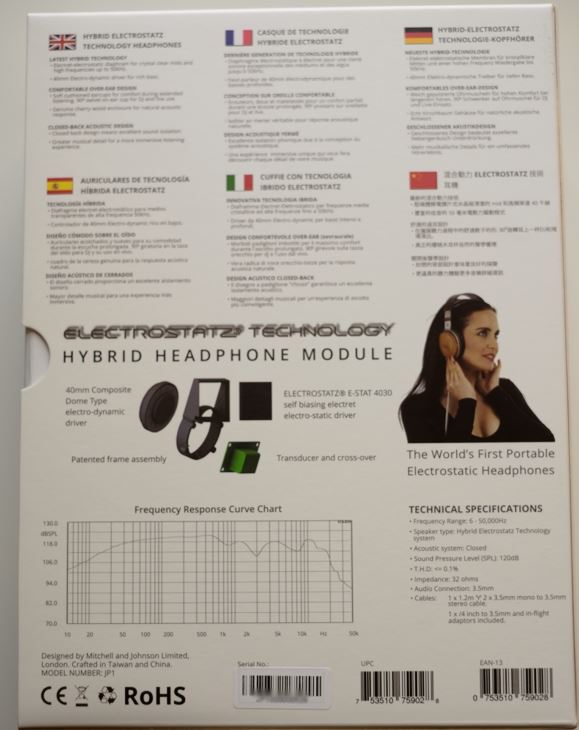 On the back of the packaging is the frequency response for the headphone along with technical specifications.
It is a very welcome sight to see the FR curve freely available and it would be great if many more companies provided this as standard. Currently only a few companies provide this, so well done to M & J for being transparent and supplying this.
Inside the packaging there is a hard cardboard box protecting the headphones securely when in transit.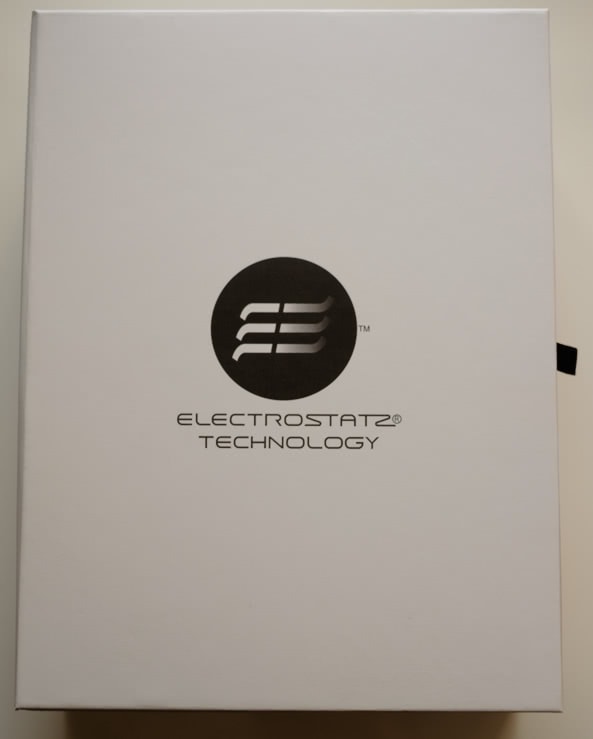 The accessories supplied are:
Protective carry case
¼" to 3.5mm adaptor
Detachable high quality woven cloth Y cable with 3.5mm plug
Airline adaptor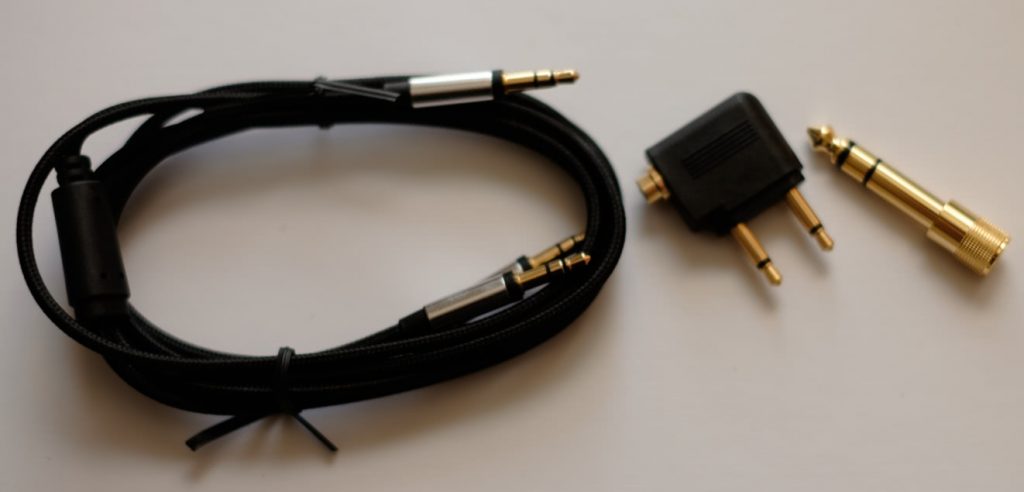 The protective hard case has the Mitchell and Johnson elegantly designed brand name in white on the case.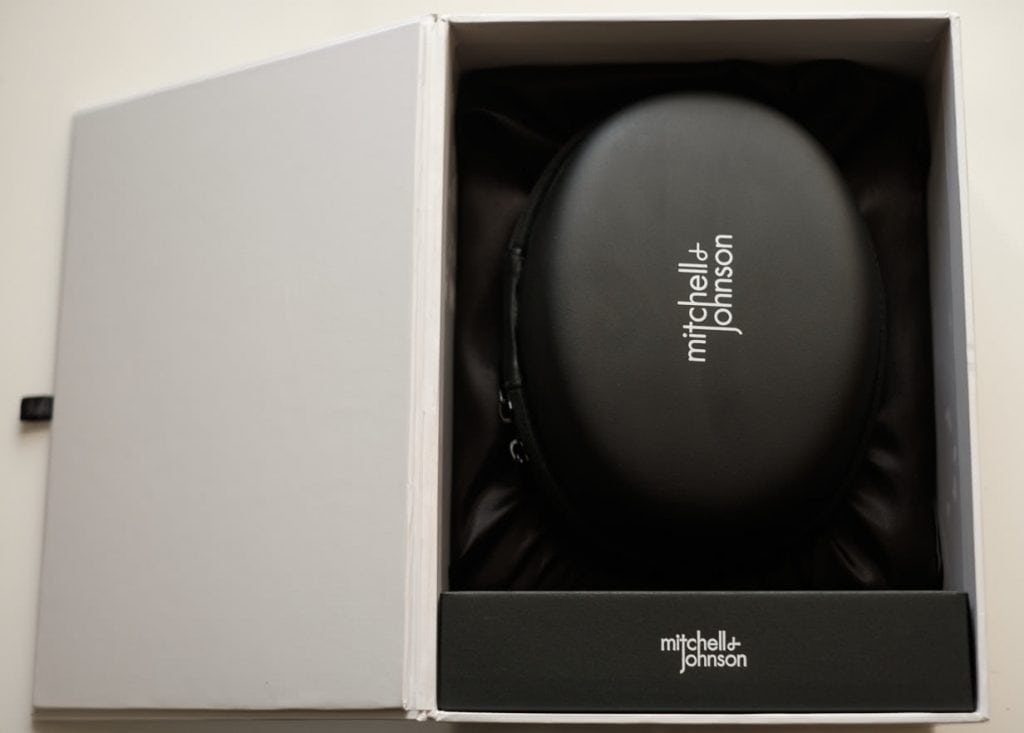 The case is surprisingly small and inside are the JP1 headphones. They are compact and can fold at the base of the headband for portability.This compact aspect makes these very appealing for everyday use and for travelling.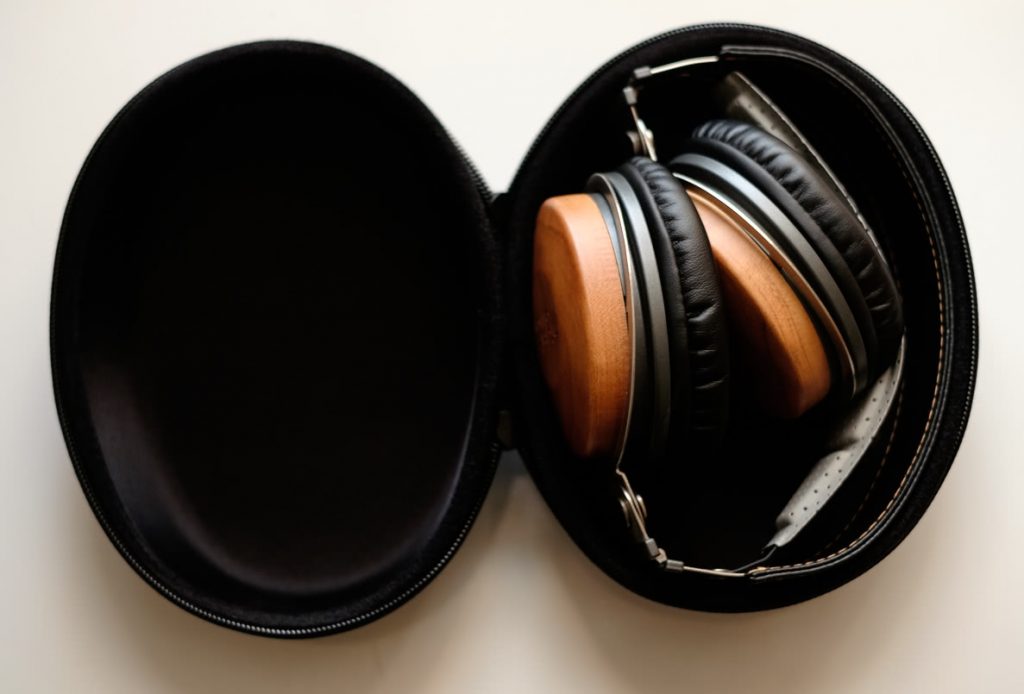 The detachable cable is woven and feels well made. My only gripe is that they have a little memory of the kinks that were present out the box. Hopefully these will smooth out over time. The cable has a high quality texture, it is slightly weighted and feels strong when handling, I find it unlikely these will break easily.
Thankfully the connectors fit tight to the headphone, they are not marked with left or right indicators as can be used with any polarity. The JP1 cable has 2 sockets, one for each earphone.
These fit over the ears, feel comfortable and stay in-place.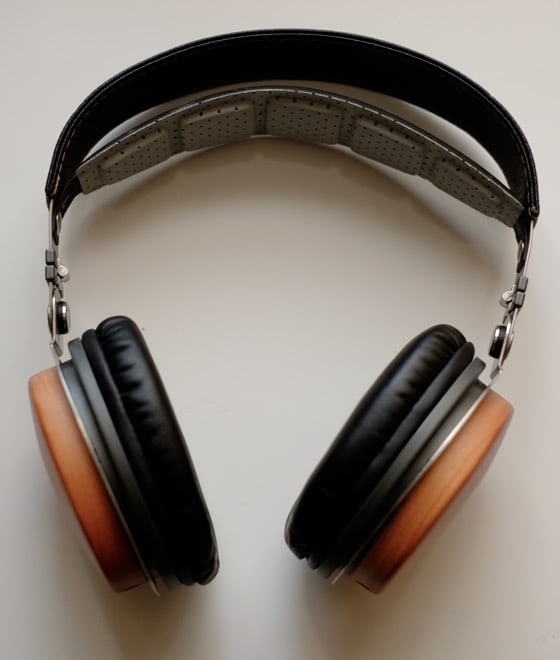 I experienced hardly any micro phonics and these stayed secure while on the move.
The accessories and package seems identical to the MJ2 high end model.
Overall I think the presentation and portable case are sufficient to protect your headphone and transport in a compact way. The option to use aftermarket cables is also a possibility, for different source terminations and signature preferences.