Build Quality/Fit
These headphones have an elegant design, with enclosures made of a Cherry Wood. The Mitchell & Johnson logo is precisely laser etched on each headphone housing cup.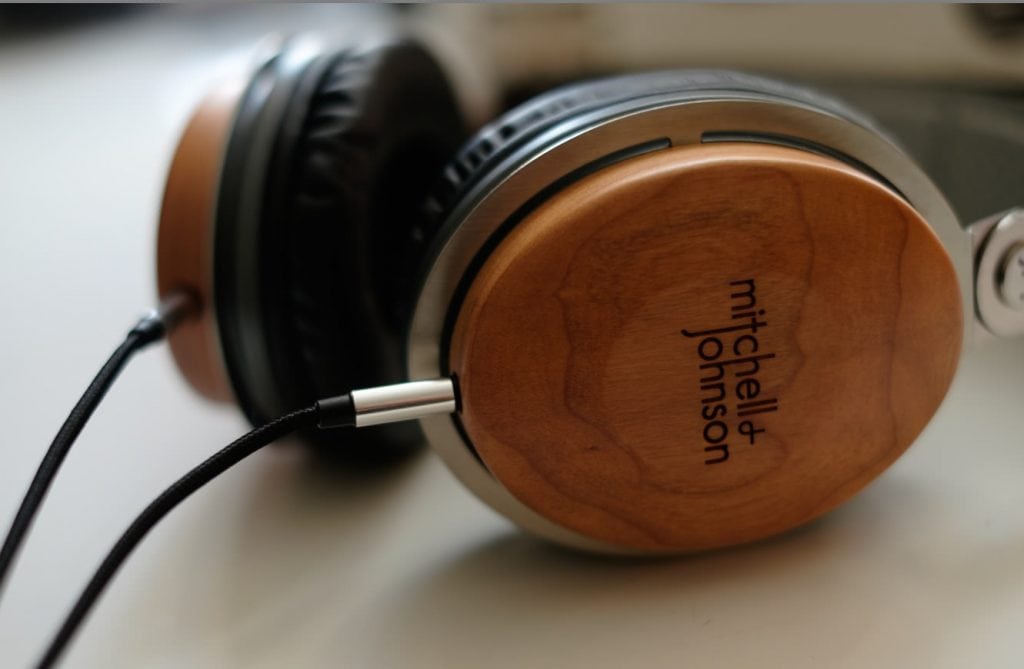 This wood type was by choice and was selected to assist with acoustic natural signature responses. It is difficult to isolate the impact of the enclosure materials effect on signature but these certainly do sound very natural and smooth.
Each side has its own port for the cable to be inserted.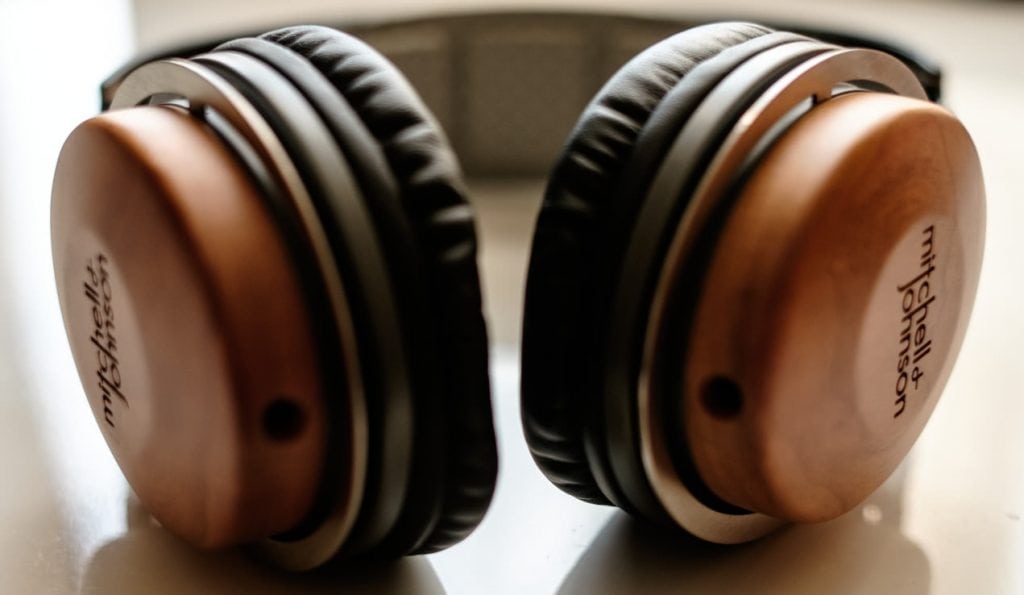 The headband cushion is soft and feels very comfortable. The inner band flexes to fit different head shapes and sizes.
Top band design is a black leather type finish with elegant gold precise stitching.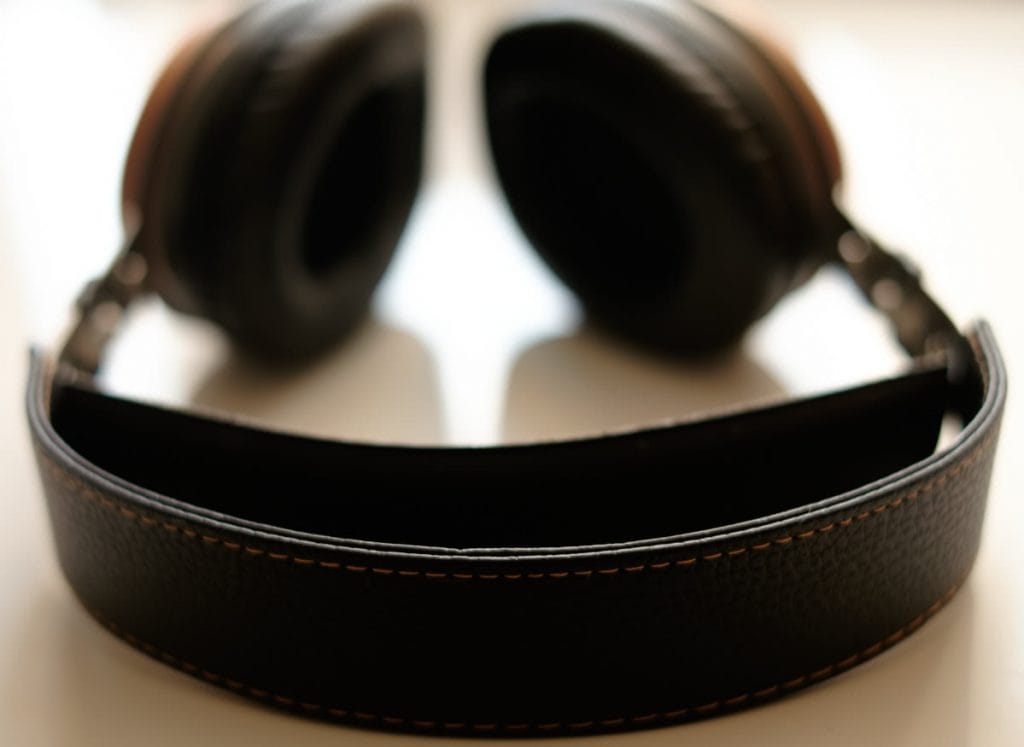 Each side is marked with either a R or L to indicate Right and Left.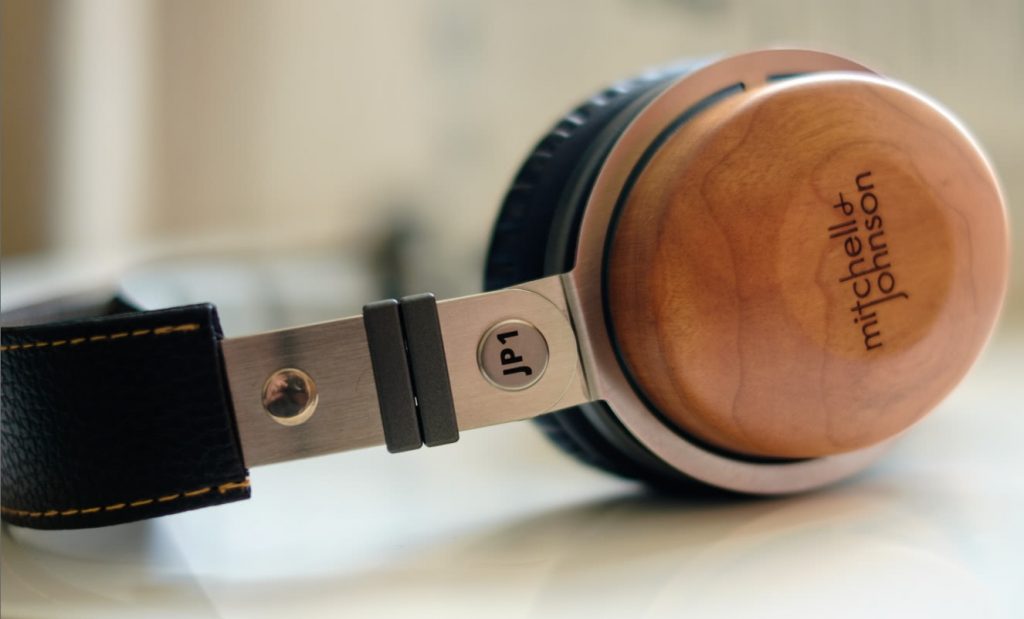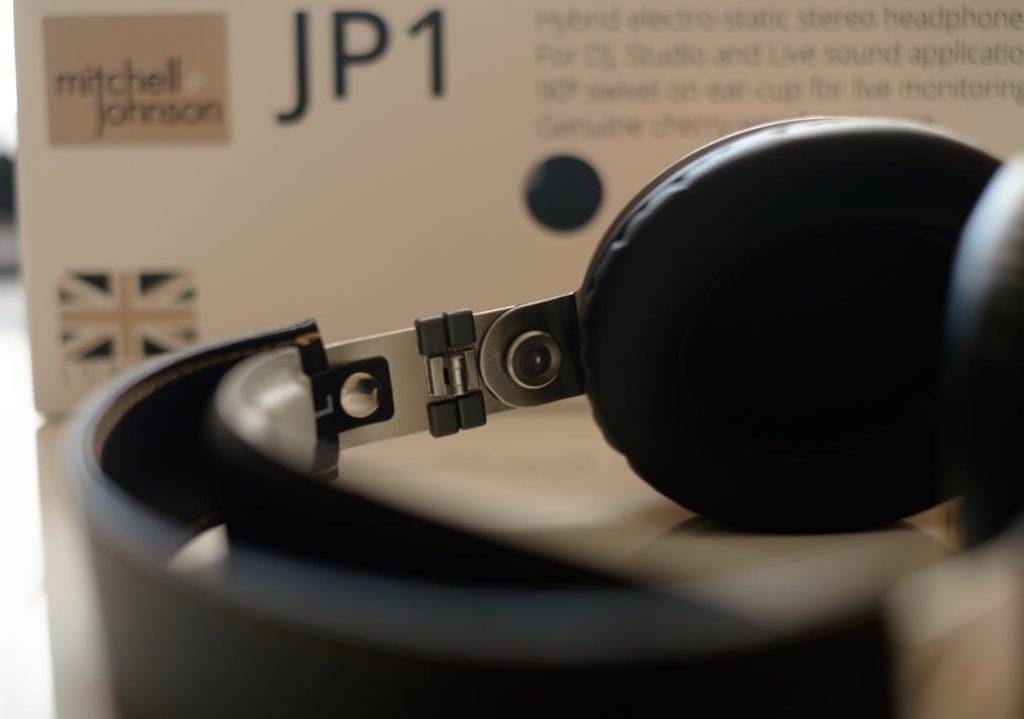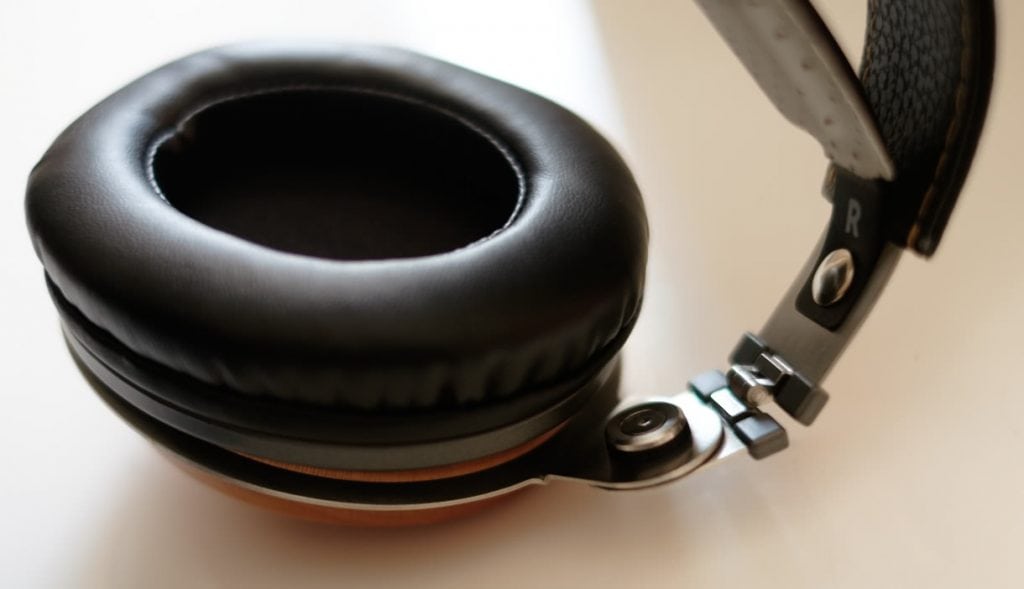 As these models are targeted a the DJ/Live performance user, they have rotating earcups that swivel.
This is so the DJ can hear the external broadcast audio in addition to his current monitoring set up.
The rotation is a little stiff but I suspect this will smooth out in time. The circular metal finish definitely feels robust and It looks like these can take some rough use, as I know DJs like to get quite energetic when they are in the performance zone.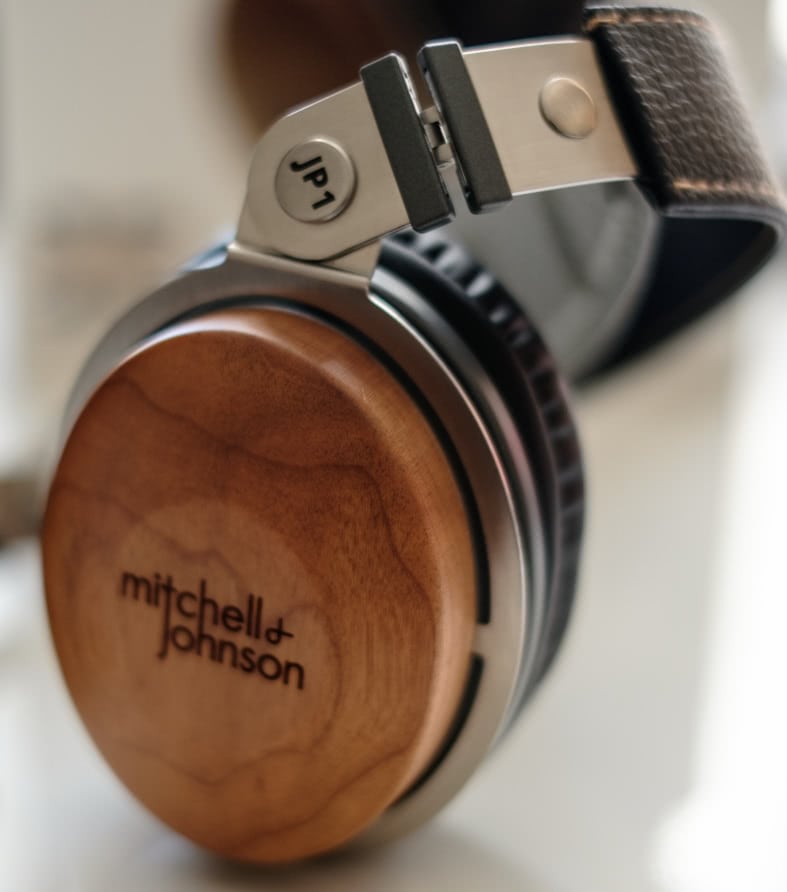 I am very happy with the build quality and fit of the JP1 headphones.
Sources/Digital Audio Player Pairings
I knew from the get go driving these would be easy. Due to my experience with the MJ2 and the GL2 headphones we know already that the electrostatic transducers hold charge and make these extremely easy to drive without the use of an amplifier.  Most modern smartphones will be able to get most of the full signature potential from these great looking headphones.
Pairing with the Esoteric Altmann Tera Player
Altmann Tera Player shows off it's famous low noise dark background. Bass is tight and mids forward making vocals sound natural. Good synergy.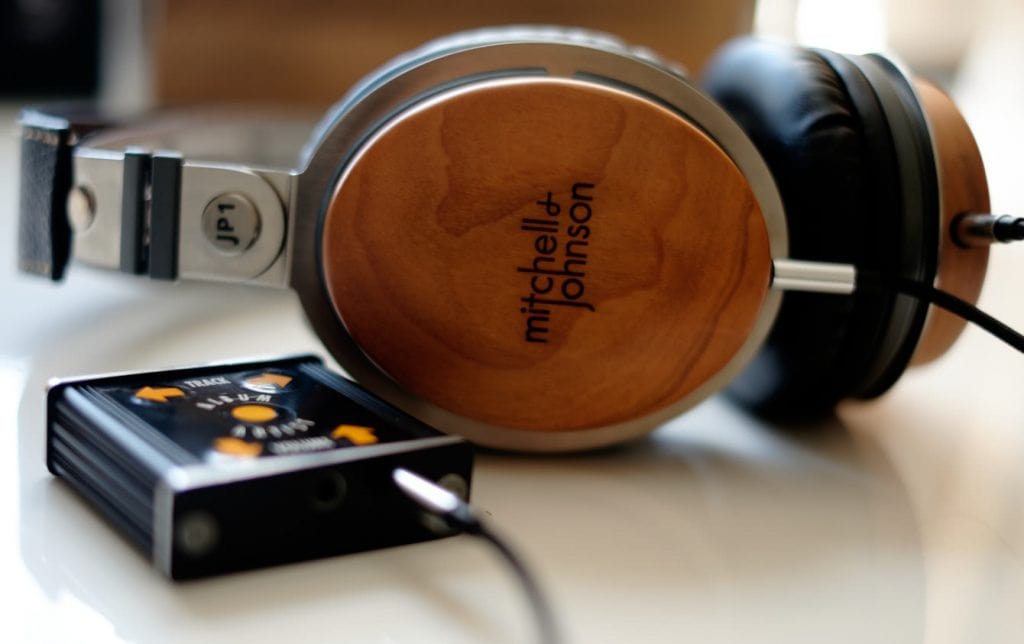 Pairing with Lotoo Paw Gold Titanium Edition digital audio high end player
One of my favourite DAPs and always a go to for reference resolution. Paired well with the JP1 headphone but transparency less precise than I would have hoped. However signature has good depth and more of a fun aspect sound.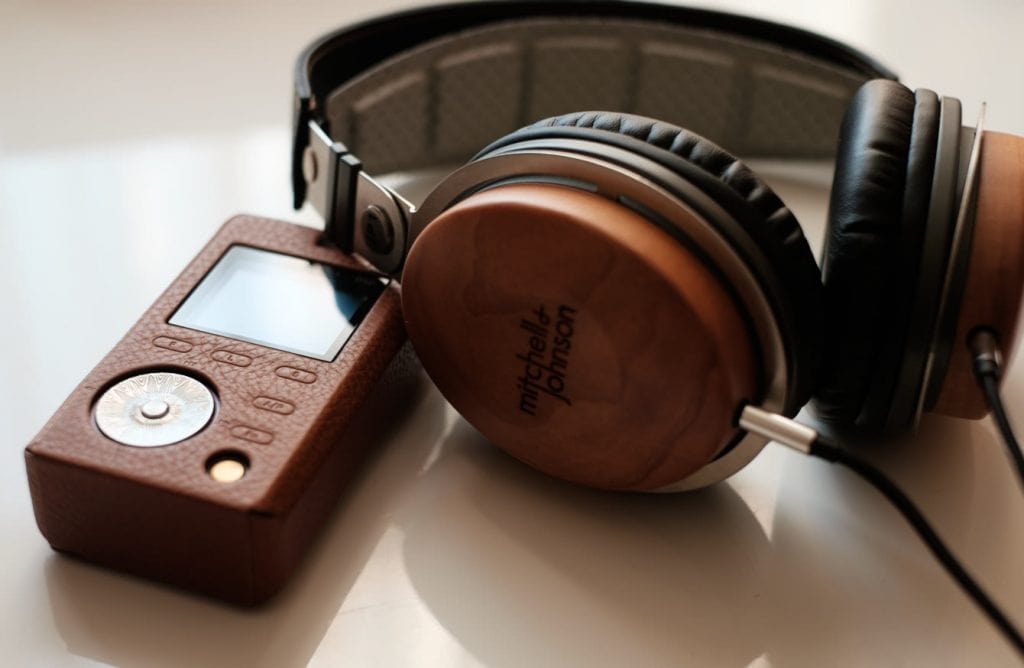 Pairing with the Cowon Plenue S digital audio high end player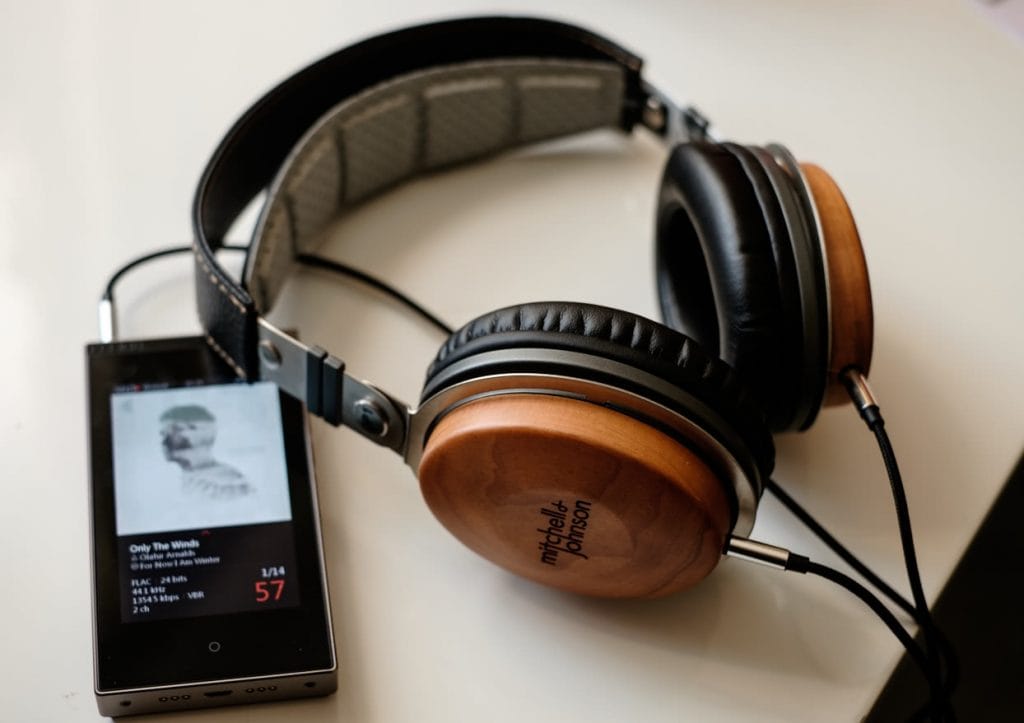 The Plenue S sounded refined but felt a little reserved at times, high resolution recordings decent imaging and positioning. Bass tight but not as impacting as with the other DAPs.
Pairing with the QLS QA360 (MOD Version)
QLS QA360 (MOD Version) is a very under rated DAP that really requires more attention in our opinion. The pairing with the JP1 headphones was very good pushing deep the bass especially in the lower regions. Signature is full with great wideness of soundstage.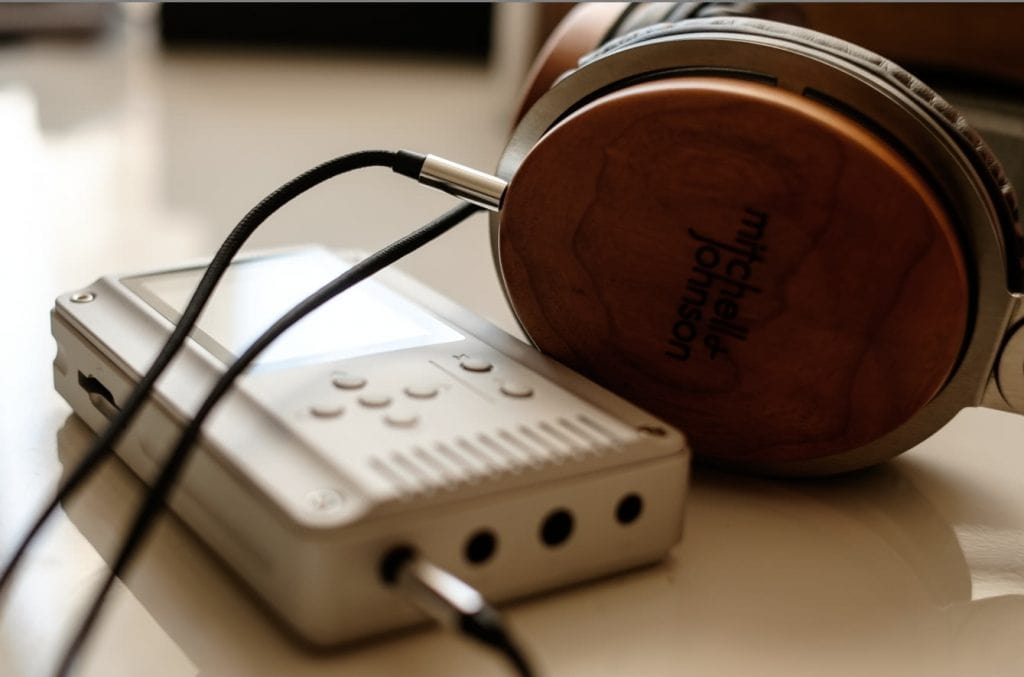 There was particularly good synergy with the QLS QA360 Mod Dap and had great depth and fullness to the signature. Extension both lower and upper extended further getting the most out of these headphones.
As these are very easy to drive all 4 players paired well but my preference was the QLS QA360 Modded DAP.
This pairing worked the best for us especially for high resolution recordings and was used for the rest of this review.