earphonia.com is excited to hear of the new Ocharaku Flat4- KEYAKI Plus Balance and  AKAKEYAKI Plus Balance earphones.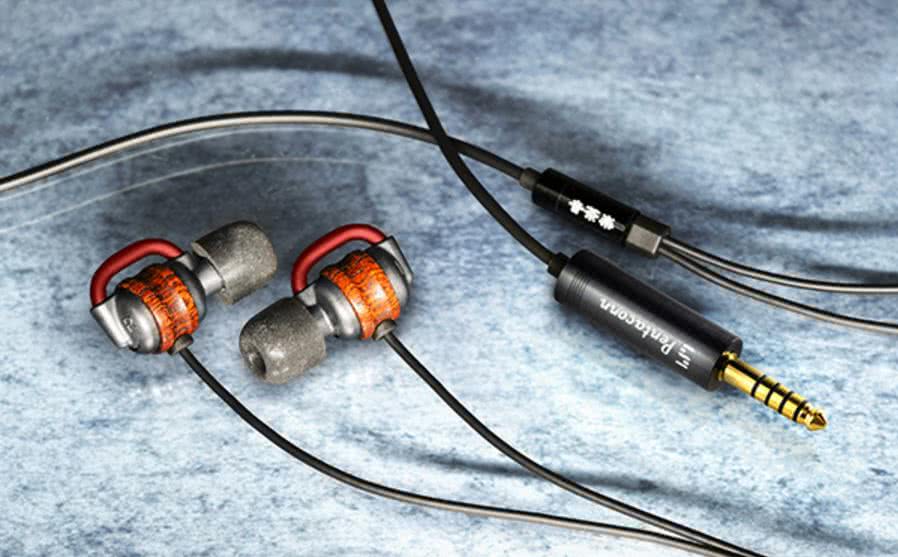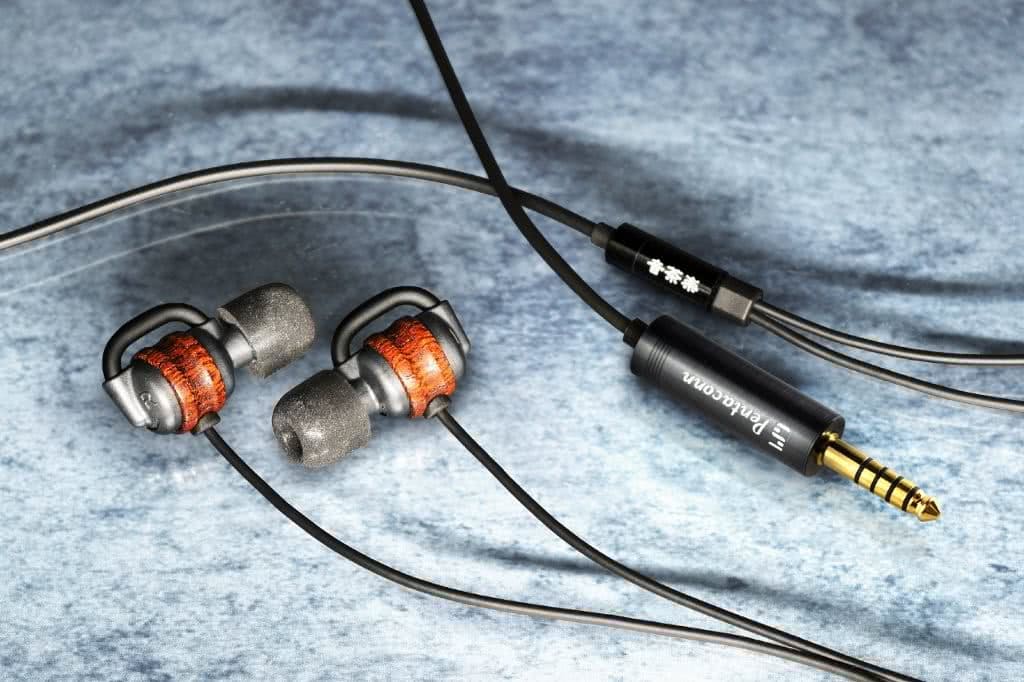 These feature the 4.4mm Nippon DICS Company Pentacomm gold plated connector for use with the Sony NW-WM1Z high end Dap.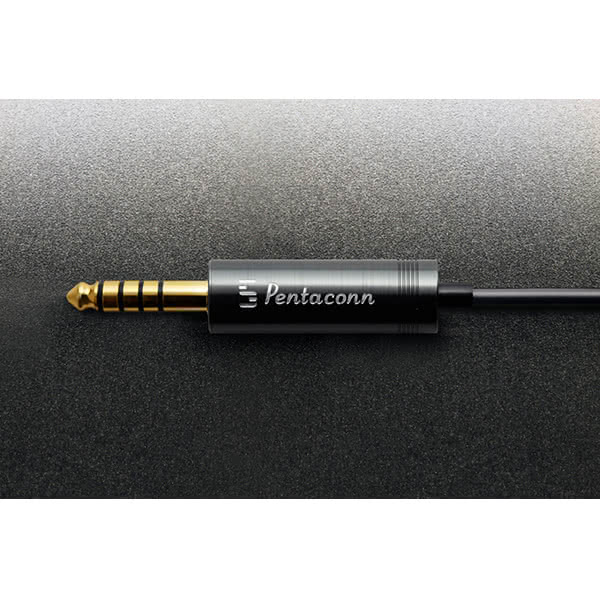 Following on from the trial of the prototype version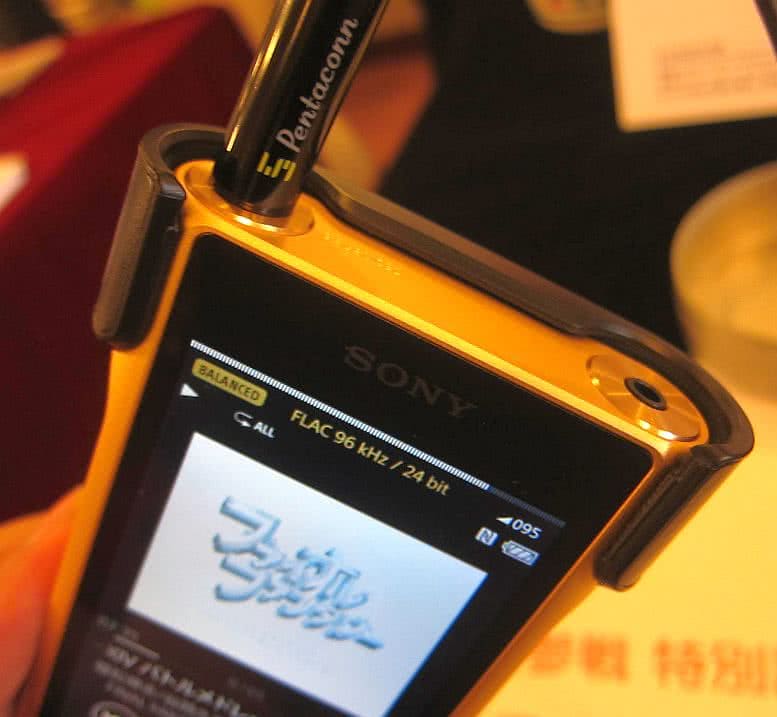 Ocharaku have released the consumer versions, I suspect these may a limited edition release but this is yet to be confirmed.
Pre-orders are being taking currently for release on 24 February 2017
Price: 102,600 Yen (Tax Included)
Official information below: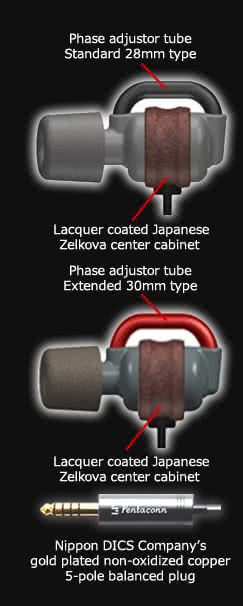 Deepest bass beyond Closed dynamic type / spatial sound expansion just like Open air type
Plays the slightest lingering sound with a delicate touch.
Attached with Nippon DICS Company's Φ4.4mm 5-pole Pentaconn plug for a ultimate transmission; using the premium range gold plated non-oxidized copper for metal parts. Balanced connection with high spec plug enhances the unique and beautiful resound of Japanese Zelkova.
The latest collaboration of Oak village's timber craftsmanship and Ocharaku's finest sound engineering; The most crystal clear sound among Flat4 series.
Center cabinet is made of Japanese Zelkova; has the highest value of sound transmission among all wood materials; coated with natural raw lacquer.
Each pieces are specially selected and handcrafted by master craftsmen in the forest of Hida-Takayama.
The raw lacquer; one of the most ideal natural over coat; exceptionally solidify the Japanese Zelkova wood than any chemical over coats.
Over time, by exposure to sun (UV) light, lacquer coat increases its translucent level thus the timber grain starts to be more and more visible.
Bothe sound and visual of this product will age uniquely and specifically only in your way.
Vibe-resist coating is applied on Phase adjustor tube to suppress the howling noise and minimizing sound deterioration to achieve warm and softer treble (higher register).
Sound quality could be improved by selecting suitable length type matching to individuals ear canal length.
Flat4-KEYAKI Plus, for a standers ear canal length and Flat4-AKAKETAKI Plus for longer ear canal length.
Full-range 2-element 4-way effect Canal type headphone
Twin-Equalize-Element system
Patented No.4953490 (JPN)
US Pat. No.8660288
Euro Pat. No.2595408
China Patent No.2067980
Our patented technology minimizes sound deterioration caused by "occluded ear canal resonate vibrate" and the first in world to clarify sound base point by horizontally face-to-face placed elements.
1st effect
the face-to-faced element cancel out unwanted occurring vibration by "counter-vibration" to maximize deepest bass beyond Closed dynamic types
2nd effect
by driving two elements simultaneously increases sound pressure sensitivity from low to mid sound register
3rd effect
Phase adjustor tube eliminates occluded ear canal resonate vibration and significantly improve middle to higher register
4th effect
Minimizing acoustic resistance and adopting smaller element to drastically enhance the highest register creating sound expansion of Open air type
Comparison table
Flat4- KEYAKI Plus Balance, AKAKEYAKI Plus Balance
Flat4-KEYAKI Plus, AKAKEYAKI Plus
Front and Rear cabinet
Liquid crystal polymer
←
Center cabinet
Solid Japanese Zelkova coated with raw lacquer
←
Element
010e002
←
Cable with plug
Nippon DICS Company's gold plated non-oxidized copper Φ4.4㎜ 5-pole balanced plug
*quadruple conductor cable (cable brunch point to plug)
FURUTECH Co. Non-magnetic Pure copper Rhodium plated 3-pole stereo mini plug
*quadruple conductor cable (cable brunch point to plug)
Sound adjust by;
Sound check by Comply and SpinFit
←
Technical data
Element
010F002 Φ10mm Dynamic type x2 (On each side)
Acoustic system
Twin-Equalize-Element system
Output sound pressure level
104dBSPL/mW
Frequency
3.5 to 45kHz (High-resolution compatible)
Max input
400mW
Impedance
18Ω
Mass
Approx. 21g
Cable with plug
1.2m(Y type) quadruple conductor cable
Φ4.4mm 5-pole gold plated non-oxidized copper balanced plug
Accessories
Comply foam ear tips T-200 L size (M size on product)
SpinFit S, M, L size, Cleaning cloth,
Wooden casing (Japanese Zelkova & Paulownia solid wood),
Manual instruction/warranty card
Other features
Ultimate transmission by Φ4.4㎜ gold plated 5-pole plug; balanced connection for distinguish sound for both side
Compatible to high-resolution sound source covering from 3.5 to 45kHz
With Flat4 structure and Comply foam ear tips minimizes touch noise
tangential-less Diaphragm gives clean middle to high register with less distortion
Powerful Neodymium magnet; Maximum Energy Product of 400kJ/m3(50MGOe) combined with electromagnetic PURE iron plated plates and yoke configure a powerful magnetic circuits
All indications are laser marked; chipping off and/or discoloration will not occur like standard printing method
Specific CCAW lines are employed for voice coils to sustain a high input up to 400mW
Liquid crystal polymer is used to Plays the slightest lingering sound with a genital touch
Flat4- KEYAKI Plus Balance, AKAKEYAKI Plus Balance