The team at earphonia.com will be reviewing a number Campfire Audio earphones and cables over the coming weeks.
Thanks goes to the team at ALO Audio/Campfire Audio for giving us the chance to experience these excellent high end audio items.
In the meantime we have the Campfire Audio Andromeda unboxing shown below: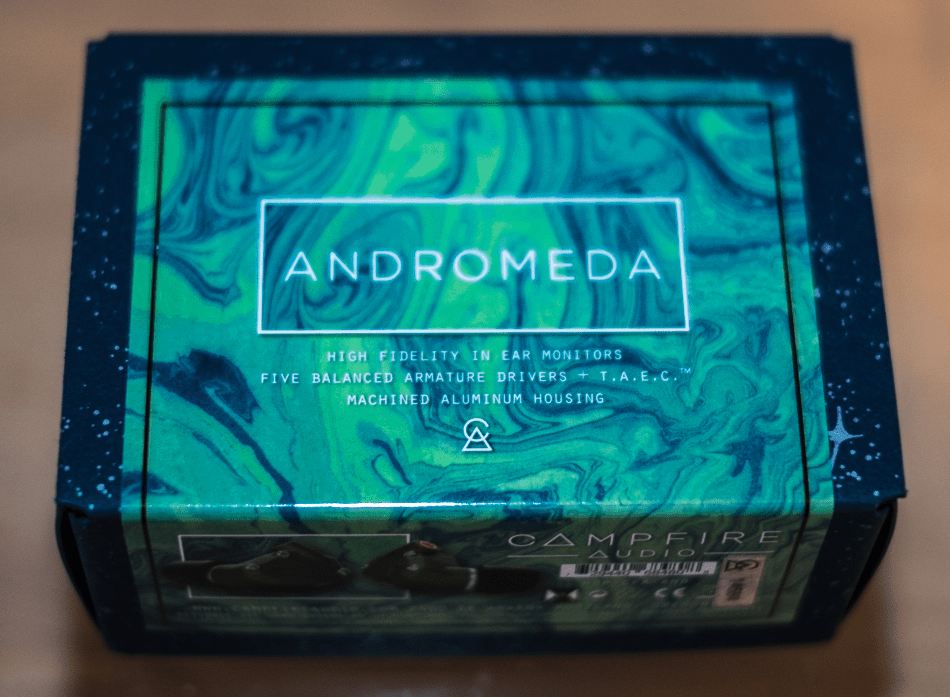 Authentic Campfire Audio Earphone Packaging.  USA Made "French Paper Company" Paper. Printed Locally in Portland, Oregon USA. Authentic Warranty Number Sticker – Matches Interior Warranty Card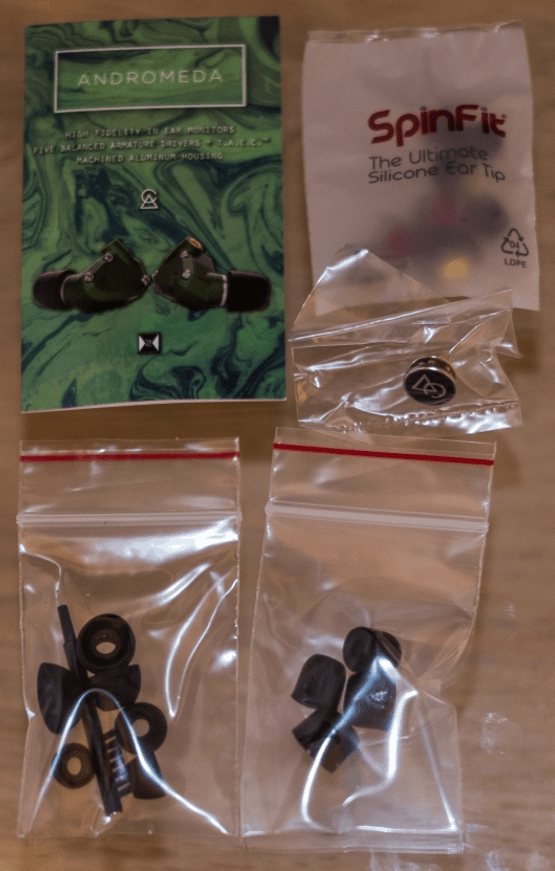 SpinFit Tips (xs/s/m/l) – Campfire Audio Earphone Tips(s/m/l) – Silicon Earphone Tips (s/m/l) – Campfire Audio Lapel Pin – Cleaning Tool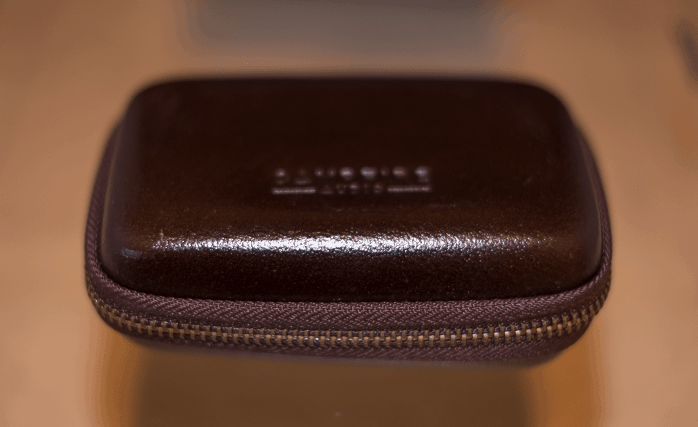 Campfire Audio Dark Leather Earphone Case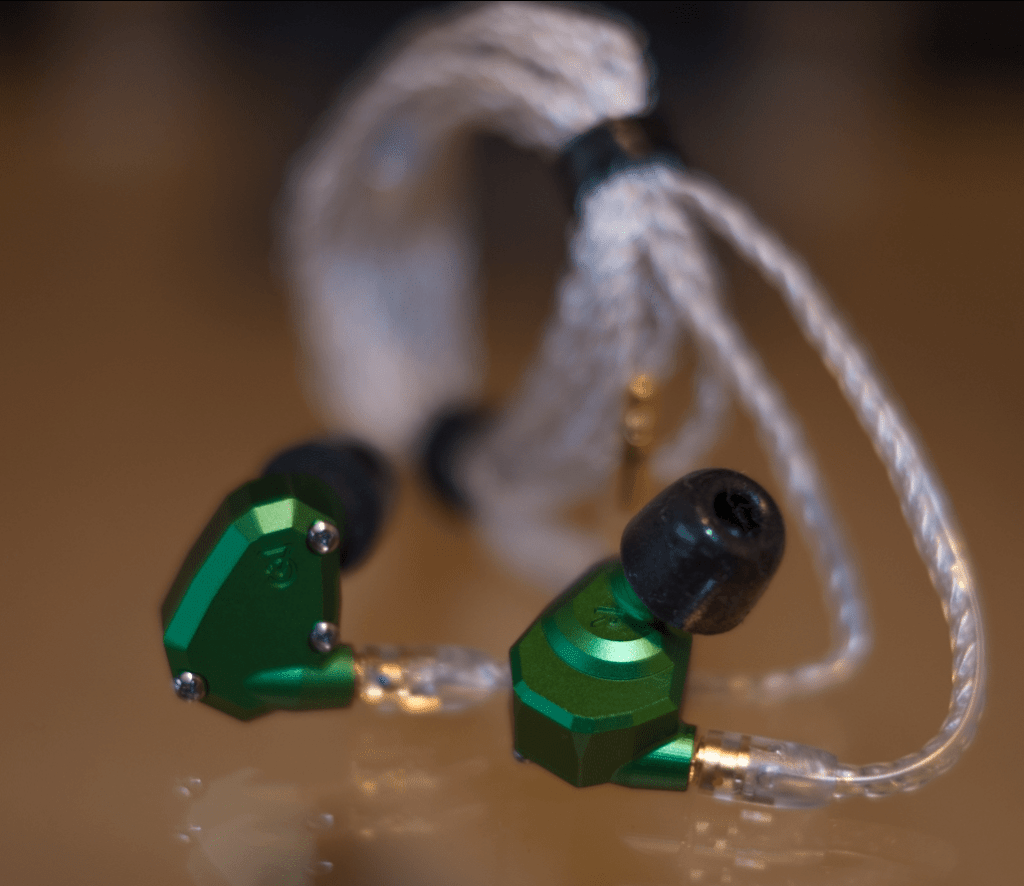 Campfire Audio Litz Cable – Silver Plated Copper Conductors with Berylium Copper MMCX and 3.5mm Stereo Plug
This flagship earphone exudes a unique confidence in its handling of fine musical detail, expanding the limits your listening horizon. Designed and hand assembled in Portland, Oregon USA.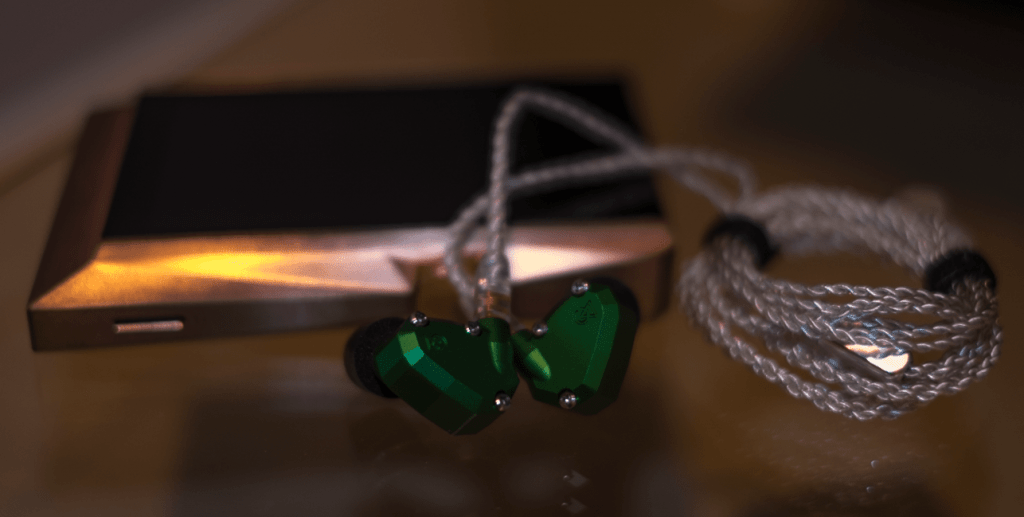 Manufacturer information:
Simply Exceptional
Andromeda combines all of the best elements of our earphone design experience into a single set of earphones.
The result is a remarkable and unique sounding earphone with superior top-to-bottom coherence.
Confident Companion
Andromeda exudes confidence in its handling of musical detail.
It has high frequency extension that makes cymbals sparkle and expand past your listening horizon. Mids are fully resolved and uncolored. And the bass is extended and balanced; rich in texture and well defined.
Go Green!
Zirconium blasted aluminum shells are finished in our signature green anodizing; specially made for Andromeda.
Soaring High with T.A.E.C.
Dual high frequency drivers discard a traditional 'tube & damper' tuning system for our new Tuned Acoustic Expansion Chamber™ (TAEC).
3-D printed chamber provides the acoustic tuning without compression. As a result, high frequencies are extended and open, providing an unmatched sonic quality unique to Campfire Audio earphones.
Small Batch Production
Careful selection of each element of our earphones is just the start of the meticulous assembly of your earphone. Our close attention at every stage from design to production ensures your earphones will be a worthwhile and lasting product.
Extra Strong MMCX
Our custom Beryllium Copper MMCX eliminates the traditional shortcomings of the connection and harnesses all of its benefits. Beryllium Copper provides a robust mating mechanism; one that is typcially made from soft brass. This selection of a harder material extends the life of component and the earphone.
Individually Inspected
Close attention to detail is critical to delivering you the superior musical experience from our earphones. We test and pair each individual earphone, Left and Right, to establish its conformity to our firmly established tuning and performance criteria. The result is a pair of earphones made for each other that you can feel good about.
Specifications
10Hz–28 kHz Frequency Response
115 dB SPL/mW Sensitivity
12.8 Ohms @ 1kHz Impedance
Features
Dual High Frequency Balanced Armature Drivers + T.A.E.C.
Single Mid Frequency Balanced Armature Driver
Dual Low Frequency Balanced Armature Drivers
Beryllium / Copper MMCX Connections
Machined Aluminum Shell
Tuned Acoustic Expansion Chamber™ (T.A.E.C.)
Review in due course on earphonia.com