Westone Audio have released some new entry level single driver great value earphones – The UM1 and the WX1
earphonia.com will be reviewing both of over the coming weeks.
In the meantime we have the Westone UM1 unboxing shown below: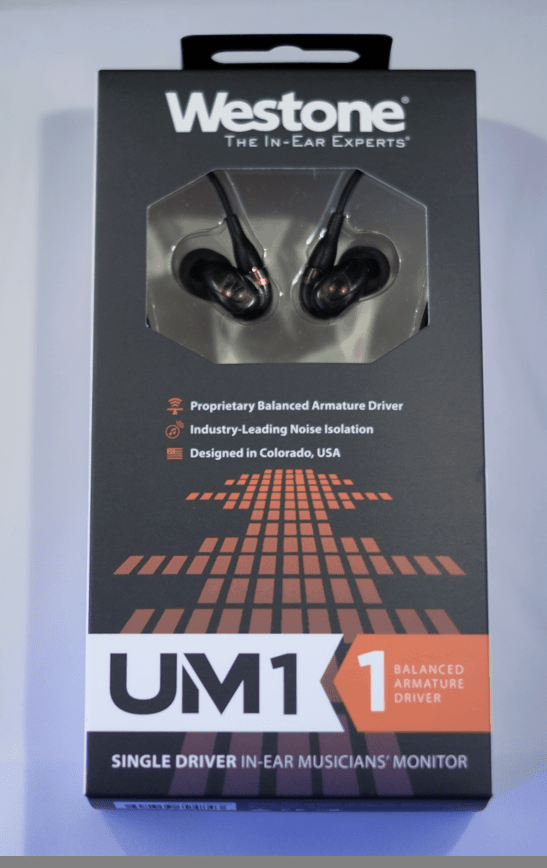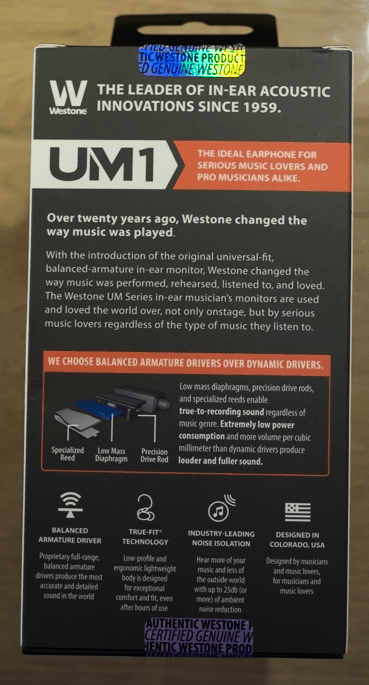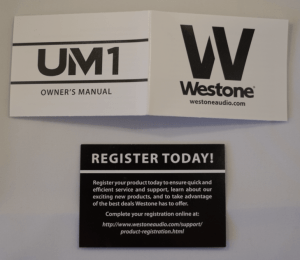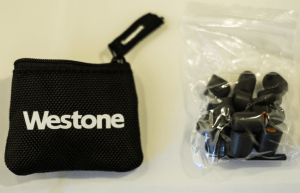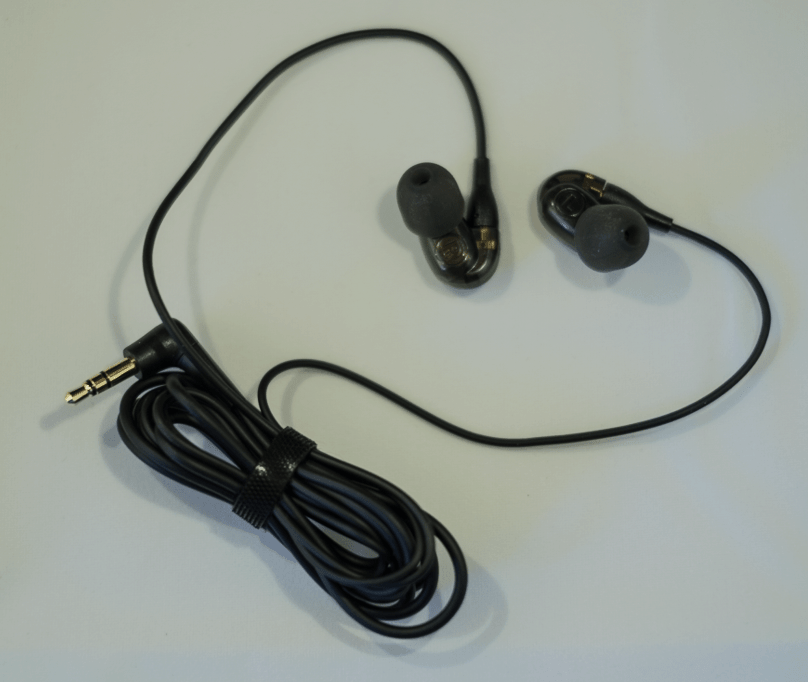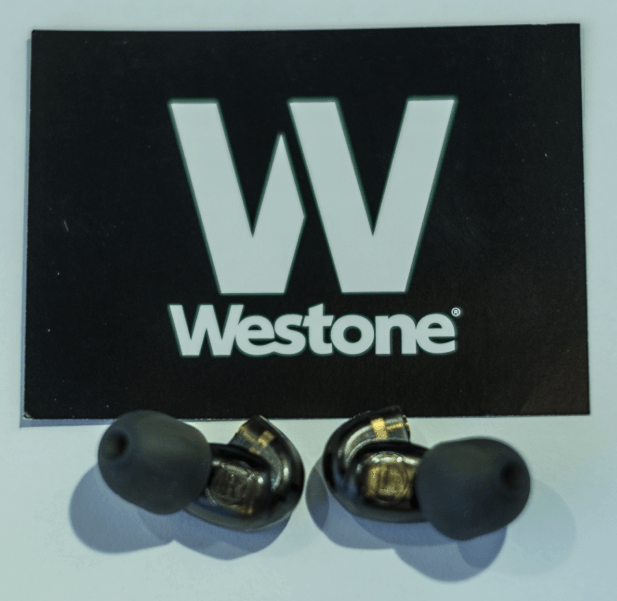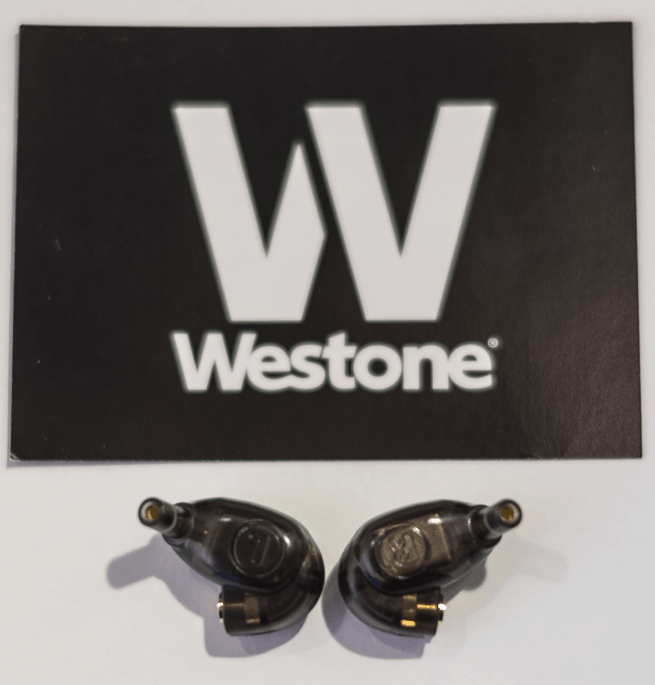 Manufacturer information:
Over twenty years ago, Westone changed the way music was played. With the introduction of the original universal-fit, balanced-armature in-ear monitor, Westone changed the way music was performed, rehearsed, listened to, and loved. The Westone UM Series in-ear musician's monitors are used and loved the world over, not only onstage, but by serious music lovers regardless of the type of music they listen to. Designed for the musician and the music lover, the UM1 delivers the same premium sound with the incredible audio clarity that only a Westone In-Ear Monitor can provide, but at a consumer-friendly price that is applicable to any consumer.
Balanced Armature Driver: Proprietary full-range, balanced armature drivers produce the most accurate and detailed sound in the world.
MMCX Audio™ Connecter: Designed specifically for musicians' monitors, our audio connector ensures a reliable connection every time.
Westone True-Fit Technology: 50+ years' experience with in-ear applications has yielded a low-profile, lightweight, universal earpiece which delivers maximum comfort and in-ear coupling for dynamic transfer of sound.
Industry-leading noise isolation: Hear more of your music and less of the outside world with up to 25db (or more) of ambient noise reduction.
Designed and Engineered in Colorado, USA: Designed by musicians and music lovers, for musicians and music lovers.
MMCX Audio™ Connecter: Designed specifically for musicians' monitors, our audio connector ensures a reliable connection every time.
Building on the legendary first universal-fit balanced armature in-ear monitors, Westone have reinvigorated the UM1 IEM earphones with redesigned drivers and updated round MMCX connection. With specially engineered proprietary single balanced armature drivers that are tuned for a warm and flat frequency response, the UM1 are able to present a fresh sound with any type of music.
Expertly tuned custom-made single balanced-armature drivers, Westone UM1 provides reference level sound for professional musicians just the same as for personal listening. Westone's refreshed UM1 has been equipped with an in-house redesigned removable round cable that incorporates Westone's MMCX Audio connection for a secure and dependable connection.
Also included with the new UM1 is the complete array of premium foam and silicone eartips that come with all flagship Westone music products. With the ability to find the perfect fit with the UM1, the listener is propelled into a personal listening space with 25dB noise attenuation for the complete listening experience.
Class leading detail and precision.
True-Fit Technology
With over 50 years of experience in designing and making in-ear audio products, Westone are experts in creating low-profile, lightweight, universal-fit monitor earphones that provide the highest comfort and perfect in-ear coupling for the best possible listening experience.
Balanced Armature Drivers
In-house developed proprietary balanced armature drivers, expertly tuned to produce faithful and detailed sound, provide enhanced sonic detail and a broad frequency range that surpasses the norm in earphones for such a compact design.
Custom Connectors
Fitted with custom-designed MMCX micro-miniature coaxial connectors configured to provide a dependable connection when connecting to the earpieces of the UM1 IEM. The connectors have a lock-snap mechanism allowing 360-degree rotation making for a long lasting and versatile connection.
Advanced Noise Isolation
Westone applies many years of in-ear monitor experience with industry-leading noise isolation. With the UM1 earphones, you hear more of the music with 25dB noise reduction with little distraction from external noise.
Made in USA
Meticulously created and designed by a staff of dedicated artisans and lab technicians, Westone's USA products exhibit a level of craftsmanship that truly embodies America's rich history of handmade artistry.
TECHNICAL SPECIFICATIONS
Driver: Single balanced armature driver (full range)
Sensitivity: 114dB SPL @ 1mW
Frequency response: 20Hz – 16kHz
Impedance: 19Ω
Passive noise attenuation: 25dB
Cable: Removable MMCX round cable (1.2m)
Connection: 3.5mm angled stereo jack plug
FEATURES
Refreshed and redesigned 2017 version
Designed for musicians and music lovers
Premium sound with incredible audio clarity
Single custom-made micro balanced armature driver
Detachable cable with custom-designed round MMCX connector
Advanced ergonomic design with comfortable fit
Star and True-Fit eartips in multiple sizes
Designed and assembled in the USA
PACKAGE INCLUDES
Westone UM1 Single Driver IEM Earphones with Detachable Cable
Five sizes of patented STAR silicone eartips
Five sizes of premium True-Fit comfort foam eartips
Removable MMCX round cable
Mini-monitor pouch
Review in due course on earphonia.com