Westone Audio have released some new entry level single driver great value earphones – The UM1 and the WX1
earphonia.com will be reviewing both of over the coming weeks.
In the meantime we have the Westone WX1 unboxing shown below: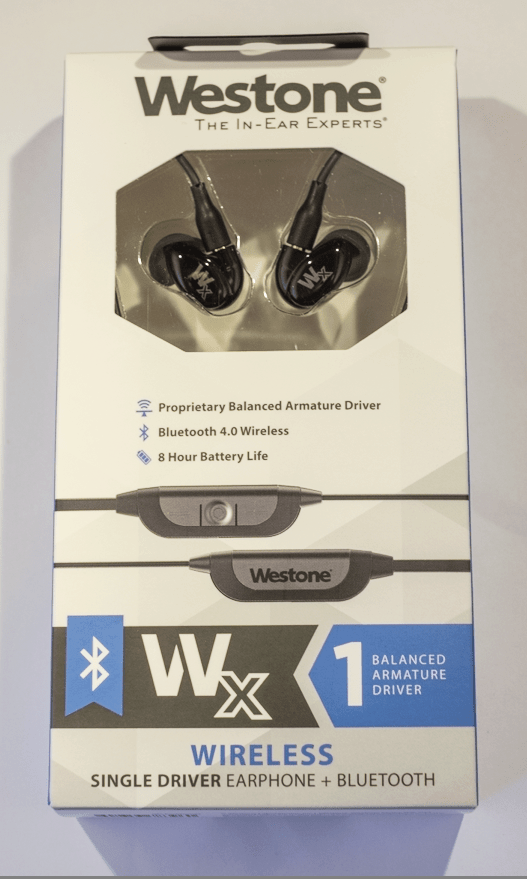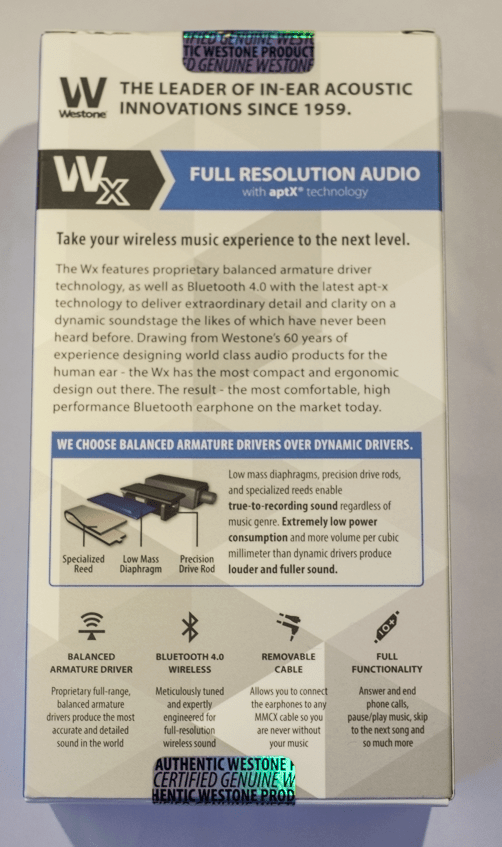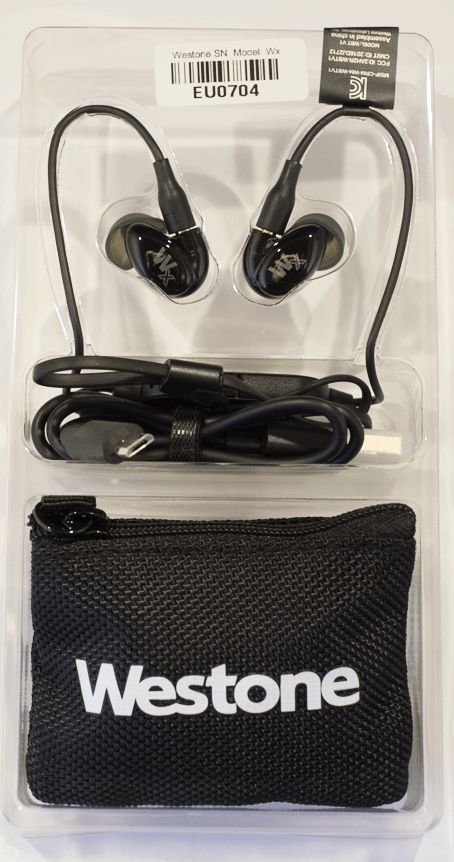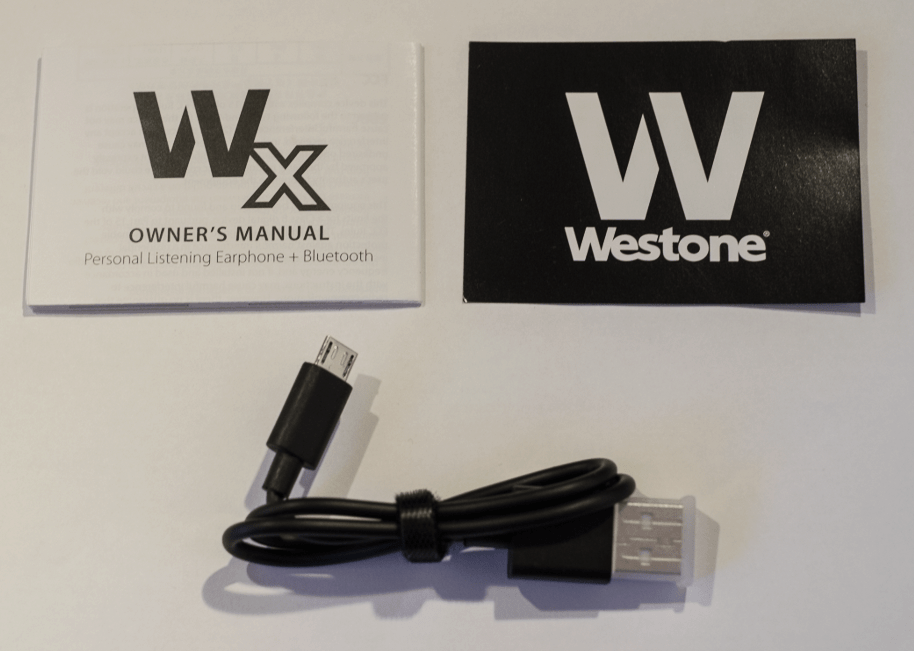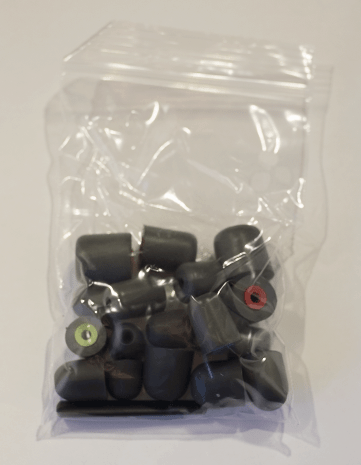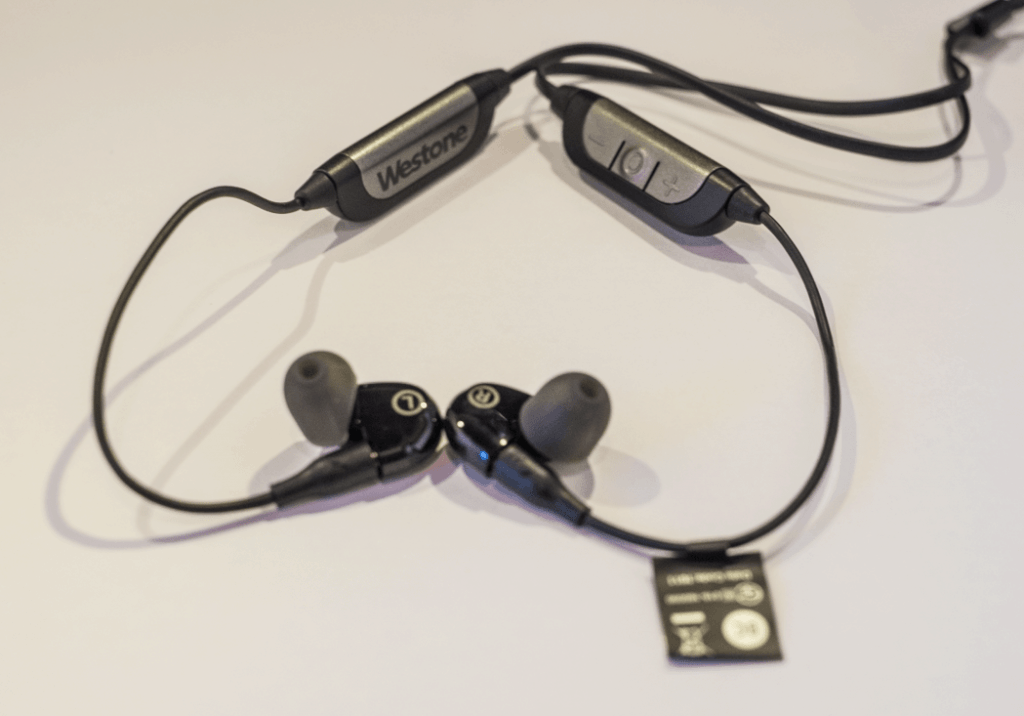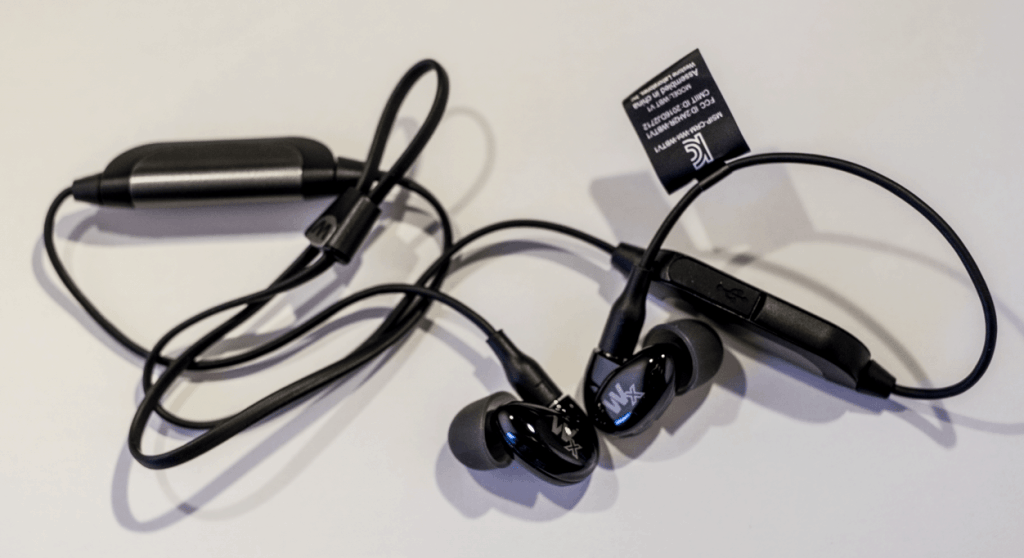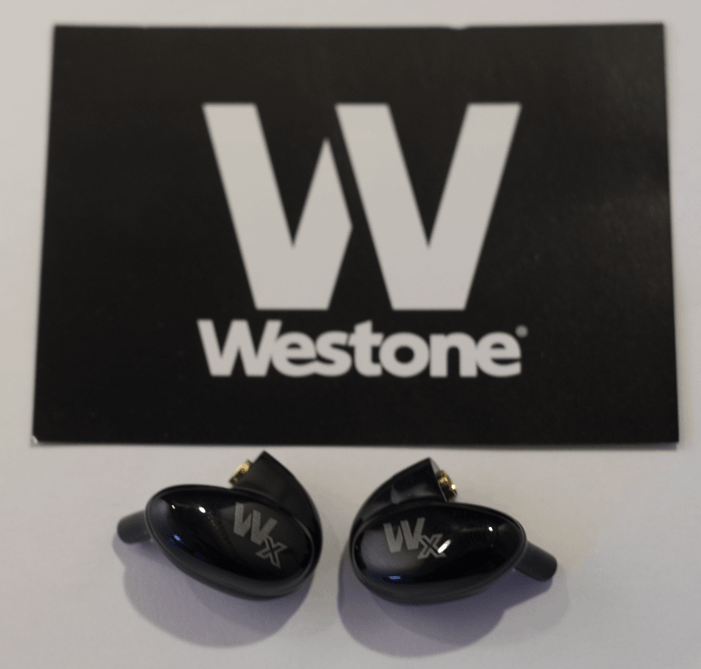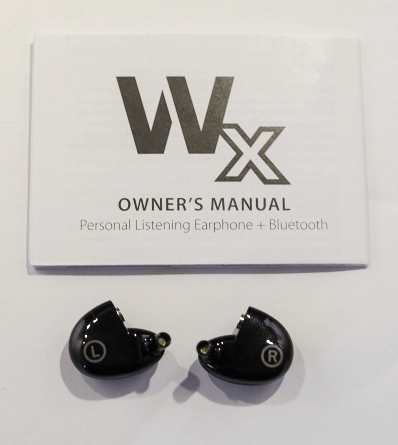 Manufacturer information:
SINGLE-DRIVER EARPHONE + BLUETOOTH
The Westone® Wx features our proprietary balanced-armature drivers, as well as Bluetooth 4.0 with aptX™ technology. The Wx uses this technology to deliver extraordinary detail and clarity and a dynamic soundstage that has never been available in a Bluetooth product before. Drawing on Westone's nearly 60 years of experience designing products for the human ear – the Wx is the most compact, ergonomic, and comfortable high performance Bluetooth earphone on the market today.
Get ready for a true high-fidelity wireless listening experience with the Westone Wx Bluetooth earphones. Powered by Westone's own balanced-armature drivers and Bluetooth 4.0 with aptX technology, the Wx wireless earphones deliver detailed, clear and saturated sound unheard of for wireless earphones.
Westone have carefully tuned the single full-range balanced armature driver in the heart of the Wx for a sound with enhanced sonic detail and a frequency range that extends beyond the norm for this kind of setup. Energy efficient Bluetooth 4.0 with aptX technology and full 3-button functionality allows you to control your music and phone calls without taking your phone out of your pocket.
With over six decades of experience in audio, Westone have made the Wx to be the most compact, ergonomic, and comfortable high-performance Bluetooth earphone available. The removable cable allows you to connect the Wx earphones to any MMCX cable for upgrade or replacement.
TECHNICAL SPECIFICATIONS
Bluetooth 4.0
Advanced Bluetooth 4.0 together with aptX technology provides sound streaming at distances of up to 10 metres with highest sound fidelity without signal loss or distortion.
Single Balanced Armature
Westone have equipped the Wx with their renowned full-range single micro balanced armature driver that produces an accurate and detailed sound image that has before not been achievable with single balanced armature driver earphones.
Full Compatibility
Complete functionality allows you to answer and end phone calls, pause/play music, skip to the next song and so much more without the need to touch your smart device.
Removable Cable
To enable versatile application the Wx have been equipped with an MMCX cable offering easy attachment of different cables for listening when the battery is depleted and upgrade possibilities.
Additional Information:
• Sensitivity: 114 dB @ 1mW
• Frequency Response: 20Hz – 16kHz
• Impedance: 19 Ω (ohms)
• Driver: Balanced Armature, Full-Range
• Removable MMCX Bluetooth Cable
• Bluetooth 4.0 with aptX™ technology
• Up to 8 hours of battery life
• 10 meter range
FEATURES
Bluetooth 4.0 powered by aptX technology
Long range wireless streaming up to 10 metres
Tuned by Westone to provide the best listening experience
Extraordinary detail, clarity with highly dynamic soundstage
Most compact and comfortable wireless earphones available
Removable MMCX Bluetooth cable
Full 3-button controls for handling of calls and music
Up to 8 hours of battery life
In the box:
• Westone Wx Earphones
• MMCX Compatible Bluetooth Cable
• USB Charging Cable
Review in due course on earphonia.com