Earsonics ES5
USD1099
Pros
Precise engineering, excellent fit and build style
Impressive staging and imaging with precise dynamic clarity. Very immersive
Versatile for many musical genres
Cons
Pricing may be beyond some peoples budgets
Stock cable and storage case could be improved
Decay a little fast a times
Widely respected for their flagship S-EM9 and EM10 earphones, EarSonics have been releasing high end earphones for sometime now and  have acquired a cult following of audio connoisseurs.
We recently have the pleasure to sample and review the Velvet V2 newly upgraded version of their classic respected Velvet signature series in ear monitor earphone.
So we were excited to hear about their new universal ES5 earphone and be given the opportunity to be able to cover these impressive 5 driver earphones.
As with all their products EarSonics are proud to convey that their earphones are 'Made in France' and the ES5's are no exception.
Manufacturer introduction/Details: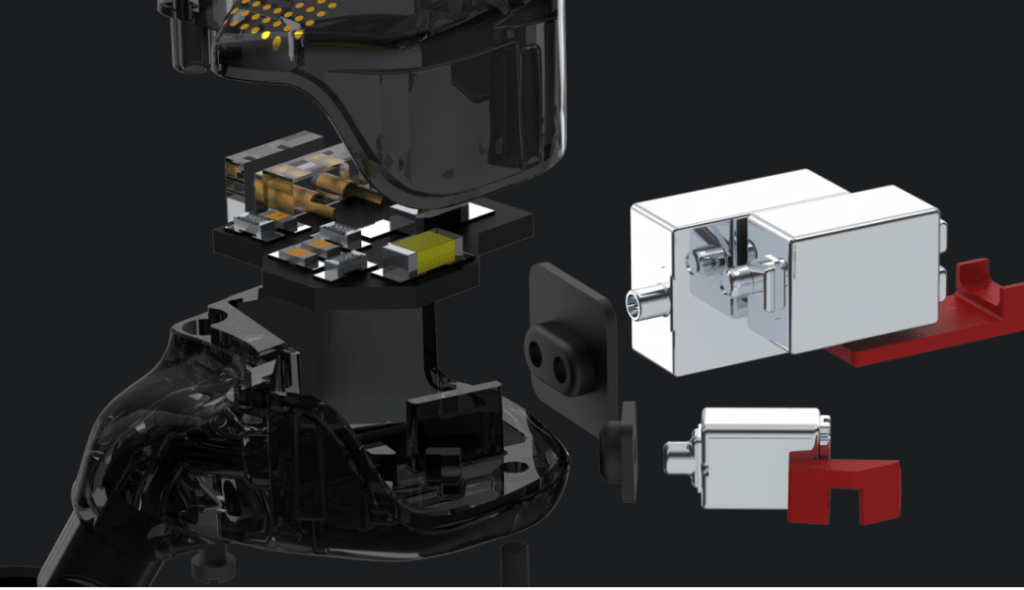 Design
The EVS® (ergonomic versatile shell), which contains the soul of the ES5, is a true concentrate of technology.
Developed by our research laboratories, it consists of two parts per side injected from our mold of a great complexity itself consisting of 12 drawers.
All this makes it possible to place, drivers, electronic card, filters and internal wiring, very organized and not anarchic.
This feature of optimized guts is compatible with many combinations of electronics thanks to the use of the FUSION® process (adapter adaptable in abs).
We have also integrated a double sound output with a unique acoustic diffractor in the cannula of the EVS shell, which has the role of creating a wider and lighter sound space than on a conventional cannula.
Sound
This is the essence of a high-end in-ear, the best sound possible within the technical limits imposed by its manufacture. And the result is there.
Mastery of sound, generous bass, realistic and convincing spacialization, high precision of details, the absolute reference for a listening of all styles: Rock, pop, jazz and electronic music. An impressive yet accessible approach to music, in-ears that will make you shiver.
Ergonomics
As good as it is, an intra must, more than any other system of musical listening, be pleasant to wear and be forgotten to leave room for music.
That's why we've developed an extremely lightweight and comfortable earphone.
The ES5 is also equipped with a detachable cable with ear-wrapped for a bigger hold.
This 2 pins cable comes from the professional environment with the particularity of not leading any parasitic noises and to be forgotten thanks to its light weight.
Quality
It is the basis for the success of ES5.
Great care is taken in choosing the best materials and components.
For example, the EVS® shell of your ES5 is injected by a local partner (short manufacturing circuit) for better tracking.
Great care is also taken in packaging and accessories; the ES5 are supplied with a very wide choice of tips, a detachable professional cable, a carrying case, cleaning tools all in a wonderful case.
Manufacture
How to be sure of your creation if you don't master the whole of its manufacture.
The ES5 is entirely designed and manufactured in our laboratories at EarSonics in France.
Having the heavy task and responsibility to satisfy our users, our technicians are passionate and specialized, they follow personally all the stages of manufacturing your ES5, the result is an exceptional work combining technicality and passion.
Tuning Character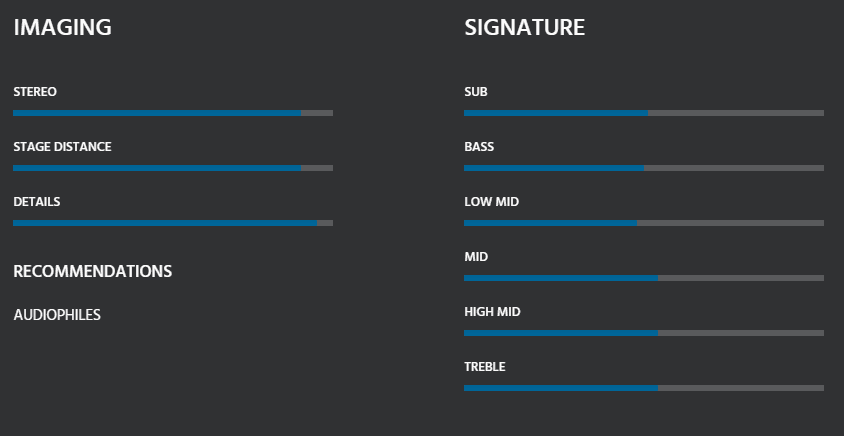 Specifications below
Sensibility: 117 dB/mW
Frequency response: 10 Hz -20 kHz
DCR: 33 ohms
Driver: 5 drivers with 3 way HQ impedance corrector.
In the Box
ES5 Earphone with a replaceable cable
2 Pairs  Comply tips
4 Pairs silicon tips
1 cleaning tool
Carrying box
User manual
100% MADE IN FRANCE
Excellent overview video

On paper these appear impressive, so lets move on to the review to test these great looking earphones.